The Ultimate Tourist Resort Cleaning Guide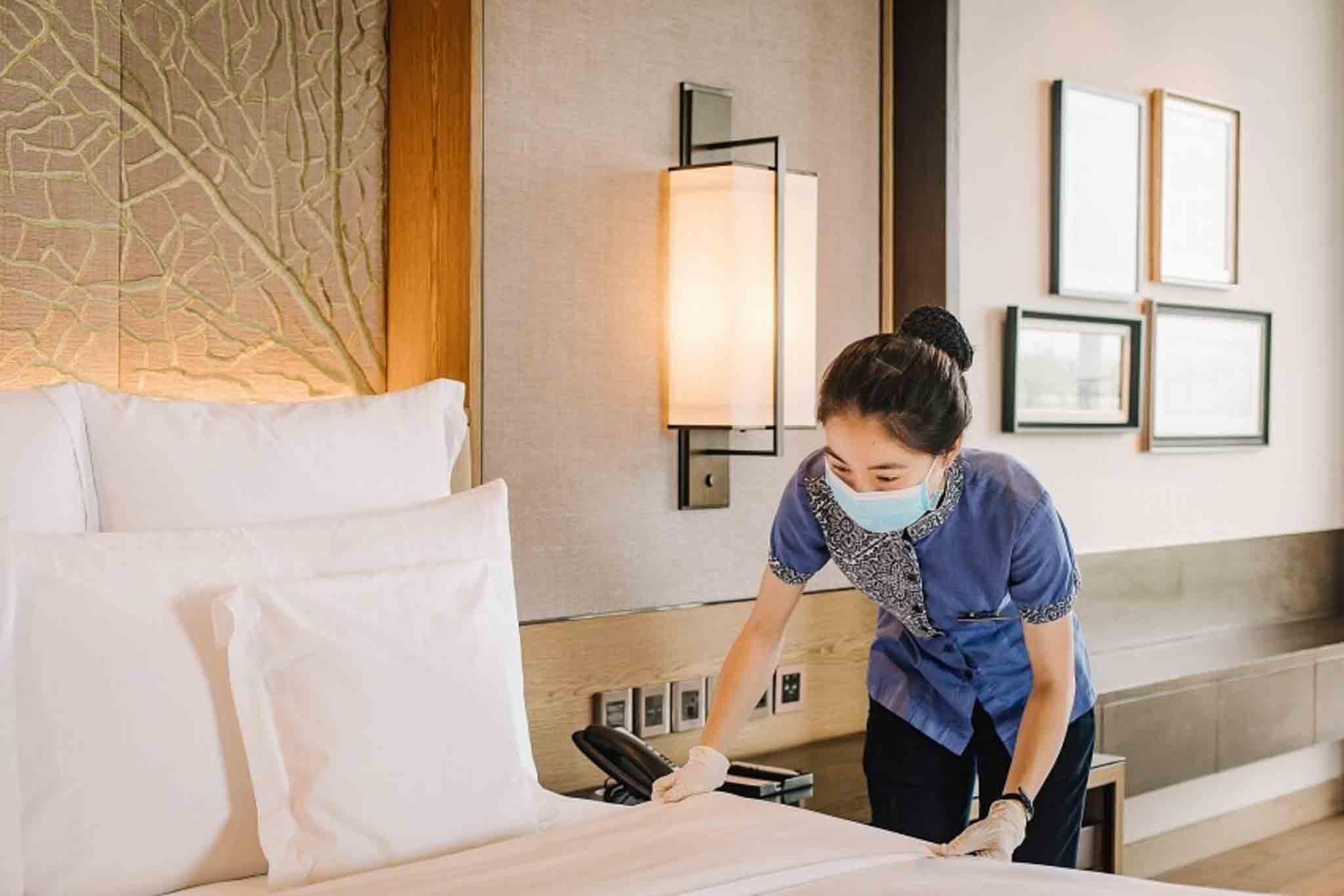 Tourist resort upkeep is essential since tourists do not want to stay in resorts that are messy, unclean, unsanitary, or otherwise poorly kept.
For new guests, beds should be freshly made up, rooms should be organized rationally, the resort should be made more attractive, and health concerns should be minimalized.
Although most tourist resorts will have specialized housekeeping personnel whose major tasks will be cleaning the resort and preparing rooms for visitors, it is crucial to recognize that housekeeping is truly the duty of all the staff since every person should be helping to the creation of a safe and clean environment.
This post will show you the ultimate tourist resort cleaning guide. Let's jump into it!
Start with Dusting
Beginning at the ceiling and moving downward toward the floor, dusting every surface is a no-brainer. Don't miss to dust any difficult-to-reach spots, including light fixtures, headboards, the space beneath the mattress, and the tops of cabinets and wardrobes.
If your hotel has tall ceilings, an extended telescopic duster might be a really helpful piece of equipment. In case of any emergency, you can also hire the HomePlus emergency house cleaning service in Boston to clean your resort in less time and get a perfect clean resort.
Clean Your Resort Bathroom
Most tourists will rate your resort on the basis of your bathroom. From the toilet to the tub or shower to the sink, every area of the bathroom has to be cleaned and disinfected. You can check HomePlus house cleaning services Boston reviews and reach out for deep bathroom cleaning.
Be sure to attend to other aspects as well, such as replenishing the linens, bathmats, and robes, as well as cleaning the hairdryer, including the lint trap, as necessary. Now is the moment to pay close attention to detail, as a bathroom that seems to be unclean can instantly give a guest a bad impression.
Mop the Floors
For floors to remain durable and presentable, regular cleaning is necessary. Different techniques and cleaning procedures must be employed depending on the kind of flooring.
Every day, the floors need to be mopped with a damp mop. Before use, new mop heads should be soaked in water for about an hour. Mop heads need to be changed on a routine basis so they may be washed, dried, and cleaned after every usage. Spray mops are also an option if you want to save time.
Strip the Bed
Take the sheets off the beds and put them in the laundry basket in the housekeeping cart. If a tourist stays in a room for more than a night, they may not need a replacement of linens.
In this situation, the cleaner should simply make the bed neatly and prepare the room for their return. This is known as a "turndown" service. Some resorts include a card that guests may put on the doorknob or set on the bed to request a complete linen change.
Move to Eco-Friendly Products to Improve Sustainability
People are becoming more concerned about sustainability and eco-friendliness, and tourist resorts are under more pressure than ever to operate ethically and lessen the impact of the travel and tourism sector on the environment and local communities.
In many cases, harsh chemicals are replaced with more environmentally friendly ones that serve the same purpose, and resort toiletries can also highlight sustainability.
Cleaning Hard Surfaces and Countertops
As the first place where food is kept, countertops and hard surfaces encourage the growth of germs. Daily cleaning removes spills and uncooked food and avoids grease stains.
To perform a thorough cleaning, take everything off the surface, clear away any crumbs or loose food, and then use a non-toxic disinfectant spray. Before putting things back on the countertop, be sure to spray from 8 to 12 inches beyond the surface and give the area time to dry.
Pay Special Attention to the Furniture
The furniture at a tourist resort has a significant impact on how guests are treated. However, to avoid customers having a bad experience and other problems from occurring, cleaning staff must pay special care to the furnishings in guest rooms and public areas.
Housekeeping personnel must vacuum and otherwise clean sofas, chairs, tables, and other furniture in addition to performing more apparent jobs like changing the linens on beds so that everything appears presentable.
Hire the Cleaning Service
In this post, we have discussed the most important factors of keeping your tourist resort clean and germ-free. Keep these useful tips in mind while preparing a cleaning checklist for your resort.
Hire the HomePlus cleaning service in Boston to deep clean your tourist resort to ensure that all tourists enjoy their stay and feel comfortable. Our experts will arrive with the best tools and cleaning materials to clean your entire resort in less time.
Click here to make an appointment.
---