How to Clean and Sanitize Tables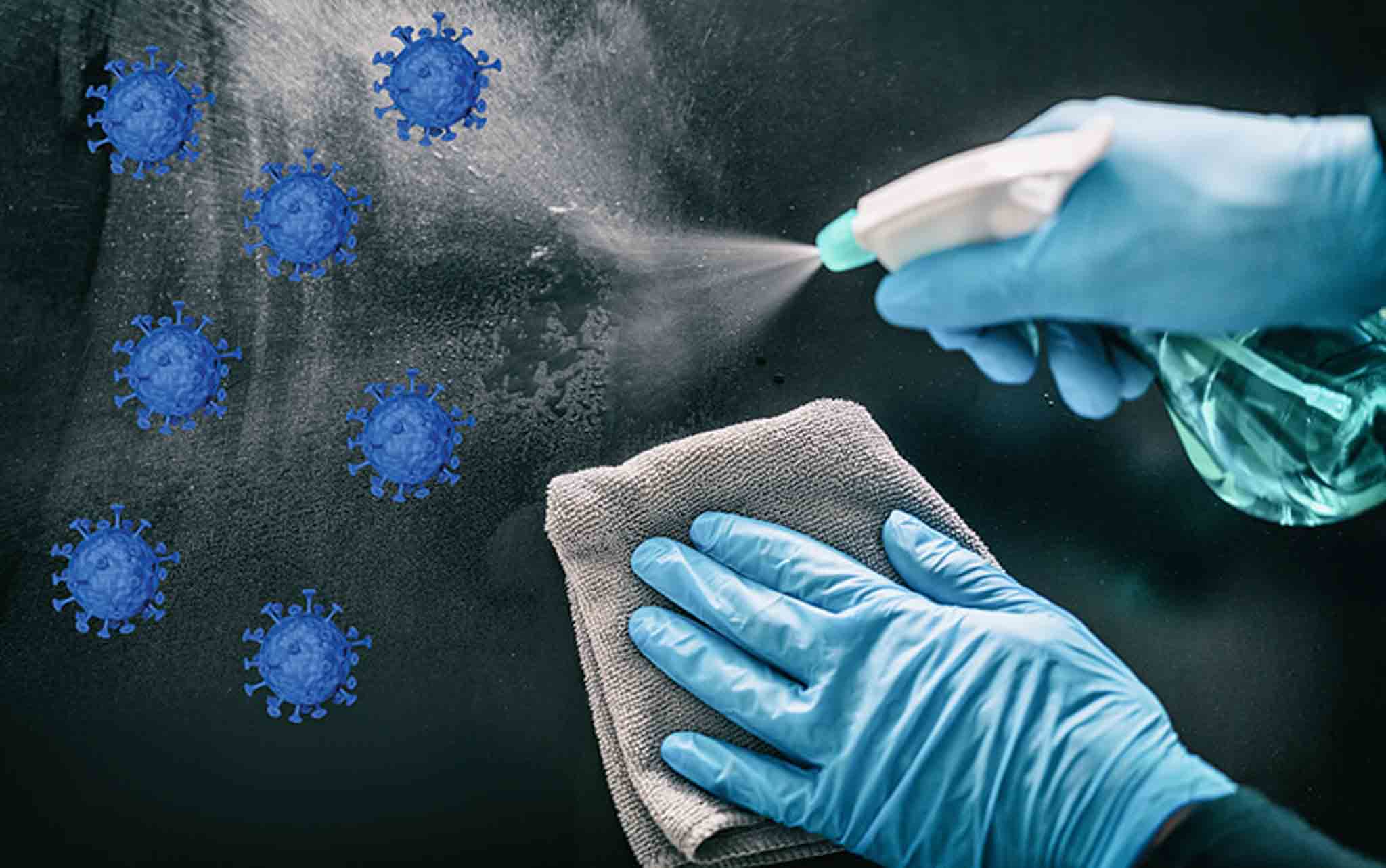 For the home cook, counter space is mainly at a premium, and it can appear to shrink as meal preparation progresses. Many of us prepare food on a kitchen table before cooking.
But how can you be certain that the food prep table is clean before and after you prepare meat and vegetables?
Tables are mostly made of wood. However, there are other types as well that are made of metals, such as copper or aluminum, stone, ceramic tile, or plastic laminate. You should care about the tabletops just as much as you do about keeping the back of the house clean and sanitized.
This guide aims to teach you how to clean and sanitize tables which will help safeguard your family from foodborne diseases.
Cleaning and Sanitizing Table
These simple tips can help you get rid of germs and bacteria from most type of tables. Follow them to have a tidy and clean area to eat meals and enjoy gatherings!
Start by using a lint-free cloth to remove dust, debris, or food from the table. If you have a completely transparent glass table, make sure you wash the underside as well.
Clean the table's surface by dampening a cloth with warm water and wiping it down. If the table is heavily stained, saturate the cloth with a soapy solution made from warm water and a few drops of dish soap before wiping it down.
Fill a spray bottle halfway with white vinegar and the other half with water. Squirt the solution on the table, then wipe it down with a microfiber cloth until it shines.\ If your countertop is made of marble, granite, or any other natural stone, don't apply vinegar. The acid in vinegar can etch the stone. That is why we prefer using dish soap and warm water instead.
Our deep cleaning service uses a blend of DIY cleaning solutions as well as products from top-quality brands. Our cleaners are always equipped with top-tier cleaning tools and products to perform a quality cleaning service that leaves no room for disappointment!
Clean and Sanitizing Wooden Tables
Wood is the most commonly used material for making tables. However, it can be difficult to maintain. Allowing dust to accumulate might harm the wood's polish.
If you place it too close to a radiator, it may warp! If you put a glass of ice-cold water on it, you can end up staring at ring marks for the rest of your life!
Here's what you need to do to keep your kitchen and living room wooden tables clean and protected.
Lightly dampen a washcloth and wipe it across the table's surface. Use a microfiber cloth or an old T-shirt to clear any dust, crumbs, or filth that may have accumulated.
Clean any cracks in the table with an old toothbrush. Dirt can get trapped in hairline crevices in the wood, so dig out an old toothbrush or purchase one specifically for cleaning. To eject the dust and grime, brush the bristles into the cracks in long sweeping strokes.
Make a solution of warm water, 1 – 2 tablespoons white vinegar, and a few drops of dishwashing soap. If you prefer convenience, simply buy a commercial wood cleaner. Wipe down the table with a damp microfiber cloth or an old t-shirt, focusing on places that appear and look dirty.
If soap and commercial cleaners are ineffective against residue on the table, try dampening a cloth with mineral spirits and scrub those sticky areas. Mineral spirits are generally safe to use on wood but test it first in a small, inconspicuous area.
Purchase a wood wax from your local shop or home improvement store, and avoid silicone-based products that can absorb into the wood and cause harm. Wipe the wax on with one towel, then polish and buff the table with the other.
Additional Tips for Wooden Tables
Dust your tables with a gentle, lint-free cloth at least once a week. Small dust particles may appear harmless, but enough buildup can scratch the wood's finish.
If your tabletop has watermark rings from wet glasses, combine equal parts vinegar and olive oil and apply it to the ring with a gentle cloth, moving with the wood grain. After that, wipe down the area with a clean, soft towel.
Maintain a humidity level of 40 to 45 percent in your home. Any lower than this could cause the wood to split, and any higher than this could cause swelling.
A wood dining table should not be placed over a radiator or close to a heat register. Temperature variations could cause warp or split the wood.
If you are struggling with maintaining your tables clean or any other area of your home, let a professional cleaning service like HomePlus do it for you!
Our expert cleaners are committed to keeping your home clean and healthy for you and your family. In addition to our exceptional routine cleaning, we offer enhanced deep cleaning service in Boston to ensure your family's wellness.
Book us now with a single click here!
---