Trusted Partners
Matt Alarie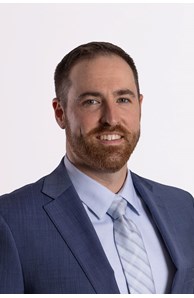 HomePlus Cleaning's Trusted Real Estate Advisor
Here at HomePlus cleaning, we are always looking for ways to help you not only have a spotless home, but also live fulfilling lives on your own terms. Your home is your most prized possession, and not only should it be spotless, but it should also be something you can proud of. Today, we wanted to tell you about a person that can help you achieve that dream. That person is our dear friend and trusted real estate advisor: Matt Alarie.
As a certified Nashua Police Officer, Matt humbly and selflessly served his local Nashua community, learning the value of order, sacrifice, and giving back. Prior to that, Matt served his country in the USMC with dignity and purpose, knowing his actions were responsible for the safety of millions back home.
In 2019, Matt decided to enter the world of real estate, and found that like almost everything else he had done in his life so far, he was good at it. In two years, he has managed to build a substantial portfolio for himself, learning the ins and outs of the real estate market along the way.
As someone who has spent his life serving his country and community, Matt is a firm believer in giving back. To that end, Matt has decided to enter the real estate advisory business and help others do what he has done.
Matt's expertise are backed by the experience and vigilance of the Corr group, a team of five members with extensive experience in the real estate sector that use their combined knowledge to assist their clients in any way possible.
If we had to describe Matt and his life, the words honor, courage, and commitment would come to mind. Honor, courage, and commitment is exactly what Matt brings to his real-estate business. So, whether you are a young professional looking to upgrade your humble abode, a retiree looking to move somewhere the sun shines just a little bit brighter, or someone looking to get started with their investment goals, Matt is someone you can trust!