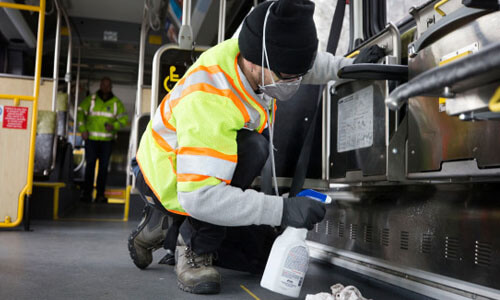 Coronavirus Cleaning & Flu Disinfection Services
HomePlus provides top coronavirus (COVID-19) cleaning & flu disinfection services to help lower the spread of viruses.
How Do You Clean Coronavirus?
This has become a top question amongst many of our customers and rightfully so. Coronavirus also know as Covid-19 has rapidly gained an insidious reputation. It can survive on surfaces anywhere from 5-17 days depending on the surface.
HomePlus Cleaning follows the top procedures when it comes to the cleanup and disinfection of disease and virus. Due to the nature of Coronavirus we continue to consult with the Center for Disease Control & Prevention (CDC) for current information.
What Is So Different About HomePlus?
We could go on and share accolade and rant however that would not be true. The truth of the matter is that HomePlus is very similar to other cleaning and disinfecting companies out there. We conduct background checks on all our team members, and provided competitive pricing. The one thing that would set us apart from the average disinfecting cleaning service is ever so slight but it is the key to our success. It's our people!
From the people we serve to the people we employ, this is what gives us a slight edge and this is how we've been able to help more facility and homeowners. One of our company Owners, Paul, is a former Police Officer and also served in the U.S. Army. The skills he has brought to our team is invaluable. He is HAZMAT Certified and specifically trained to deal with Chemical Biological Nuclear and Radioactive substances. His knowledge of how to decontaminate and disinfect has been a major aid in dealing with the spread of viruses during Flu season and most recently Coronavirus.
Free Estimate in 15 Minutes or Less
---