Post Renovation and Construction Cleaning Guide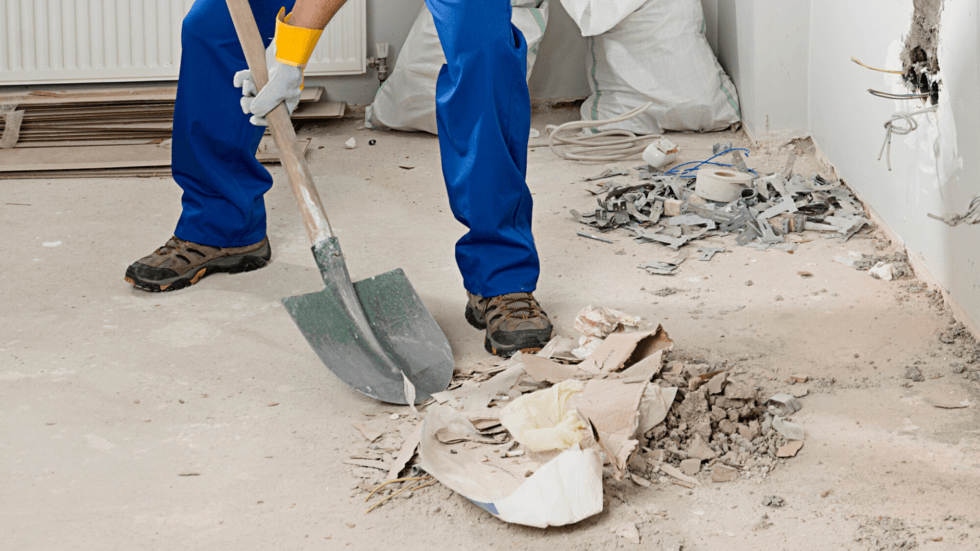 You are aware of how difficult renovation and construction work can be. Even if everything goes as planned and your tradespeople are as clean as possible, dust and filth are unavoidable.
Specialized cleaning needs accompany post-construction or renovation clean-up. If not cleaned correctly, brick or drywall dust can cause damage to your property, and some construction waste can be dangerous to your health.
Don't allow layers of dust to make your newly restored home appear aged and dreary. When cleaning the dust, wear a protective mask.
This article will teach how to clean post-construction and renovation. Let's get started!
Cleaning Tools and Equipment
You may not require all of the equipment, but it is always better to be ready. Take a tour around your home and determine what materials you'll need to clean, such as spackling paste, paint, or brick dust and how you'll clean them.
Powerful vacuum cleaner
Carpet cleaner
Polisher for the floor
Power cleanser
Don't skip garbage removal. You'll probably fill several garbage bags with dust and dirt (it's amazing how much accumulates even after a minor remodeling).
Start With the Big Stuff First
Begin by cleaning all of the bigger objects, such as furniture, appliances, carpets, and so on, before picking up smaller items, such as papers lying around or knickknacks off shelves, because they can usually be cleaned quickly and easily compared to larger items.
Post-construction and renovation cleaning can also be handled by HomePlus house cleaning services in Burlington, MA, with professionals.
Do Some Prep Work
If you're renovating a house you currently live in, some planning ahead of time might save you a lot of cleaning effort and time later.
To prevent the flooring, other objects, and air conditioners in renovation or construction operations, cover them with newspapers. This protects your flooring from scratches, dents, and other heavy machine disasters.
Hang plastic 'skirts' or drop cloths on entrances to keep dust contained in the work area.
Vacuum Carpets & Upholstery
Dust and grime particles may easily become embedded in draperies, upholstered furniture, and carpeted surfaces. If left to settle after construction, the outcome can not only be dirty, but it can also produce itchy, unpleasant sensations in colleagues, family, and guests.
Vacuum all soft areas thoroughly, paying great focus to the smallest details. Remove and vacuum every furniture mattress, as well as the frames beneath them. If there is still dust after the initial round of vacuuming, repeat the process.
Deep Cleaning
Start at the farthest place from the outside and work your way down and out during a thorough post-construction clean.
Particular care should be paid to kitchens and bathrooms.
Clean windows, glass panels, and bathing cubicles using a squeegee.
Doors, walls, baseboards, and cupboards should all be cleaned.
Using just a clean, dry cloth, dust light fixtures and clean down bulbs.
Using a vacuum cleaner, remove dust from vents and HVAC filters.
Clean the carpets and the floors.
You can follow these steps for deep cleaning.
Clean Air Vents & Replace Filters
Debris and dirt will mix with the air and find their way to your vents during significant home renovation work. Although if you just renovated one room, cleaning the air duct and filters in that room is crucial to reducing the amount of dust that can settle throughout your home.
Disconnect the vent covers from the surrounding ceilings and walls and then properly clean them with warm water and soap. Before replacing the vent covers, replace any visible air filters with new ones. Breathing in dusty air might cause allergies and respiratory problems, so don't skip this step!
Do a Damp Clean
Wipe off surfaces, particularly floors, with moist towels and a mop to remove any leftover debris. Microfiber mops, rags, and pads clean areas more effectively than ordinary ones. As the fibers are all so tiny, they are non-abrasive and extremely light.
These microfiber cleaners effectively take up leftover dust, tiny pieces, hair, and water, leaving surfaces clean.
How to Clean Drywall and Plaster Dust
Cleaners have special obstacles when dealing with drywall or plaster dust. If you get this dust wet, you risk producing plaster and ruining or harming your home's surfaces. Use these precautions to reduce the danger of harm.
Add two cups of white vinegar to some warm water to create a cleanser. Clean a small area with as little water as possible, then fully dry it with a towel. It may take numerous applications to remove all of the dust and white residue from hardwood or tiled surfaces. To avoid recontamination, replace the water and vinegar solution as it becomes hazy.
Hire the Cleaning Service
A construction or renovation project may refresh your living space by giving it a new appearance and feel. However, you will love your new and upgraded home more if it is maintained and tidy.
HomePlus house cleaning services in Burlington, MA, provide customized cleaning plans and assistance to sustain and maintain your home, including dusting to eliminate any construction particles that may remain after your clean-up.
Click on this link to make an appointment.
---