How to Clean Shelves and Racks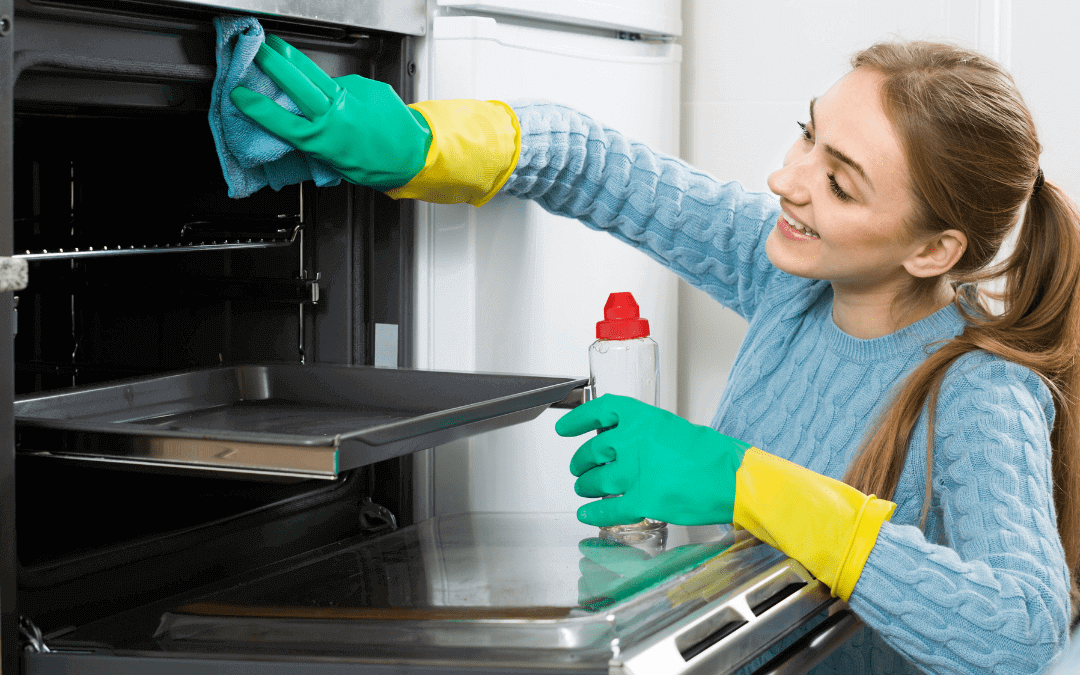 Shelves provide vital storage space as well as a wonderful way to display collector items and other precious things in your home. Therefore, shelf cleanliness is a constant requirement. Whether it is in the bedroom, living room, or kitchen, your shelves will need to be cleaned regularly,
And then there are the racks, which are a pain to clean, but we have a solution for that as well. This post will teach you how to clean shelves and racks.
How to Clean Shelves and Racks
Shelves and rack cleaning is very important in homes. You can hire a HomePlus cleaning service in Andover, MA, if you have enough on your plate already, but if you want to do it by yourself, then follow the below cleaning guide.
Dusting On a Daily Basis
Consider a shelf or rack that is covered in a heavy layer of dust. It is not something that anyone wants to see. Dust will undoubtedly collect in rooms with or without air conditioning over time. Anyone would think twice before selecting something from dusty, dirty shelves.
So, you must clean your shelves and racks regularly, and dusting also keeps bad smells at bay and produces a better atmosphere for you and your lovely family.
Sanitize as Often as Possible
Sanitation is an urgent requirement. Throughout the day, you and many others utilize the shelves, and they are also utilized frequently in the house, particularly in the kitchen, so they come into touch with several hands.
Regular cleaning must involve a thorough cleaning of all shelves, including racks within the setup. Sanitize the whole shelf from top to bottom using the finest disinfectant, wipes, or sprays.
Organize the Display
A well-organized inventory display transforms the appearance of your whole place. You will not only find it simple to select what you require, but the cleaning procedure will also be simplified as a result of the well-organized shelving.
As shelves are emptied for cleaning and dusting, it is the ideal time to remove obsolete, broken, or expired items from the kitchen and also from the rooms. Also, if you are no longer using something that is placed on the shelves, get rid of it to maintain your shelves.
How to Clean the Book Shelves
Remove everything from the shelves first, then clean it with just a dry cloth to eliminate dust and a soapy cloth to remove any grimes. Then, clean the wall and baseboard behind it.
After that, if you recently cleaned your books, place them back on the shelf in the order you choose.
Cleaning Wooden Shelves
When it comes to any type of wooden furniture, dust is the primary enemy. In reality, if you dust routinely, there is no demand for a deep clean. Dust using a soft cloth or a feathery duster.
If your shelves have any stains or spills, it's time for a deep clean. First, combine a gallon of warm water with a couple of squirts of mild dish soap. Then, soak a cotton cloth in the solution and dab it on the afflicted region. Wipe the soapy solution with a clean, soft cloth soaked with clear water to rinse. Finally, dry the area with a clean, dry towel.
How to Clean Oven Racks
Baked-on oil and charred food typically coat oven racks. This can eventually turn the oven brown and unclean.
You probably don't think about cleaning your oven racks regularly. So we decided to offer you several procedures for cleaning your oven racks that are both simple and efficient.
Clean Oven Racks in the Bathtub
Place an old towel in the tub's bottom and the oven racks on top. Cover racks with extremely hot water, then add up to 1/2 cup of dishwashing soap. Allow sitting overnight.
You may also use baking soda and sprinkle it over the oven racks before saturating them with distilled white vinegar.
Scrub the racks with an old dishcloth in the morning to eliminate dirt and grease. Remove any obstinate baked-on gunk with an old toothbrush. Add salt to the brush to enhance the cleaning more abrasive for extremely difficult spots. Finally, thoroughly rinse the racks before putting them in the oven.
Clean Oven Racks with Orange Essential Oil
In a tiny glass container, combine vinegar, baking soda, and some drops of orange essential oil to produce a mixture. Terpenes are antibacterial chemicals in this oil.
Wash over the sink, and apply the mixture with a moist sponge. Allow it to sit for six to eight hours, then softly scrape to eliminate the oil. Reinstall after thoroughly rinsing.
Clean the Racks by Aluminum Foil
Cover rack rows in aluminum foil and immerse them in heated water. Then, put a dishwashing tablet into the water; it will interact with the foil.
Take away the foil after 2 hours. Now, the grease and dirt should be easily removed.
Get the Expert In
HomePlus cleaning service is always there to help. If you have no time to clean your shelves and racks and also you cannot perform your other cleaning tasks, then hire our professional house cleaners in Andover, MA.
Contact us by clicking on this link.
---