How to Teach Your Kids to Clean their Rooms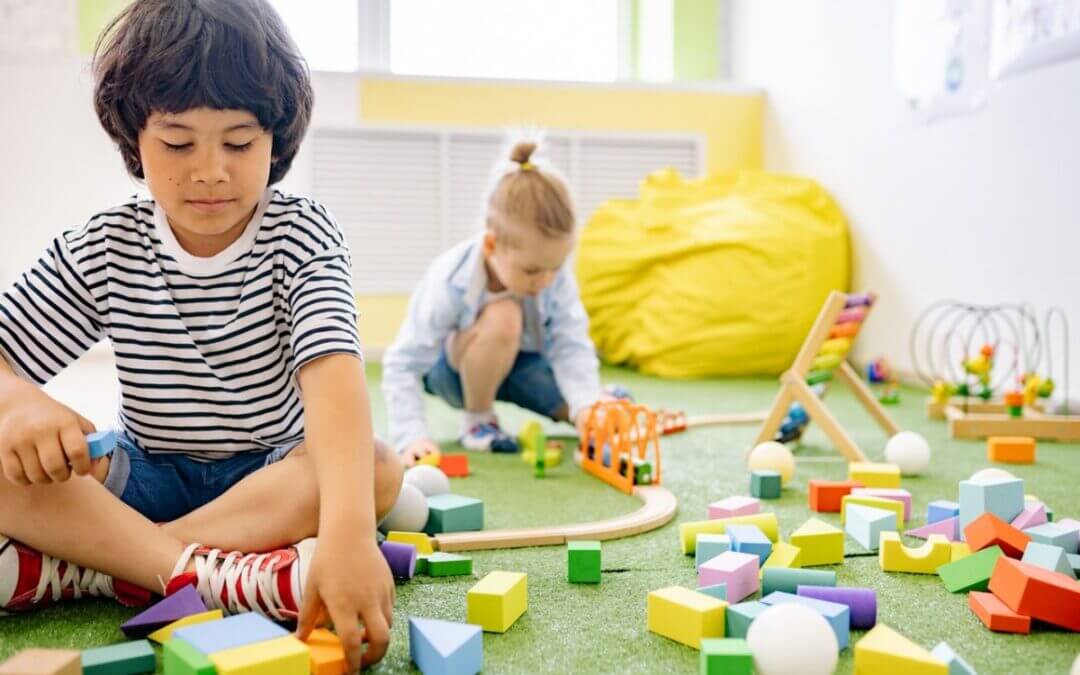 Cleaning is a chore that both children and adults dislike. However, cleaning and maintaining a hygienic room has numerous advantages beyond simply having a fresh environment. Cleanliness and the cleaning procedure have been linked to a variety of favorable mental health effects.
However, many parents often comment that their children's rooms are so disorganized that they can't walk through them. The floor is littered with soiled clothing. There are clean garments that have never been hung up. Toys and other items are lying around everywhere.
Regular cleaning is essential for children as it teaches them responsibility. Leaving the cleaning chore in their hands promotes adaptive living skills and self-esteem. You can also hire HomePlus house cleaning services in Westford, MA, to maintain an orderly house.
In this article, we will look at certain actions you may take to educate your children on how to tidy up their rooms and surrounding.
Teaching Your Kids The Importance Of Cleaning
We might become emotionally and psychologically congested or burdened when we are surrounded by clutter. According to a study, clutter has a detrimental impact on attention and information processing.
Furthermore, high levels of home disorders in families led to poor behavioral, communicative, and cognitive results in both adults and children.
Keeping an ordered and tidy environment might help with general well-being.
Help Them Out
Assist your children at an early age. Participate so that cleaning does not seem daunting to them.
We've all heard that it's far easier (and more enjoyable) to make a mess than it is to mop it up. Oftentimes kids simply need a little more encouragement to get started, so they can accomplish the assignment.
You Already Intuitively Know This
Creating daily patterns for yourself and your kids adds dependability and consistency to your life at home.
Understanding how or when to clean and conduct simple duties will benefit your kids once they are old enough to run their own houses.
Make a Checklist
Create a step-by-step schedule about what your children must complete. Allow them to cross off tasks as they complete them.
You may also use a checklist with younger children who can't read yet. Simply try your best to demonstrate what they must accomplish. For example, draw a stick figure teddy bear lying in the toy box to demonstrate that your children must collect the whole of their toys.
Provide Specific Tasks
This is a particularly useful method for little children who may require extra direction when it comes to cleanup time.
Cleaning up a massive mess might feel daunting, but concentrating on one activity or item increases awareness and makes the work more doable. Being clear and offering directions can also assist youngsters in grasping what is expected of them in their jobs.
Focus on One Part of a Room at a Time
Is your kid's room in shambles? Can you even move around within it? If this is the case, split the room into quadrants and also have your kids play on one-quarter of it at the moment.
You may also have children concentrate on one object at a time. Start picking up all the clothing first, for instance. After that, gather up a toy and rubbish. Any youngster will benefit from breaking a huge assignment down into smaller portions.
Give Them Their Supplies
Arranging kid-friendly cleaning items in a caddy or bucket provides children with the resources they require to clean in a proper way.
This works for children of all ages since having tools on hand makes it easy to grab and wipe. A duster, basic cleaning product (especially water for the smallest assistants), soap, and a scrub brush are all simple cleaning products.
Use Effective Consequences
Whenever your children fail to tidy their space, employ appropriate interventions rather than penalties.
Task-oriented consequences are frequently the most effective, and failing to complete duty is the ideal circumstance for one.
Inspect and Celebrate Regularly
Check their room with them every day at a certain time and help them determine what needs to be addressed. Make it a game by asking questions or providing hints to aid them in determining what needs to be improved.
Maintain high standards so that you may work yourself out of a job. Congratulate them on their accomplishments and gently push them to make any necessary adjustments.
Offer Incentives
While you might not desire to push your children into tidying, giving rewards does help. You are not required to provide money or chocolates.
If you're planning a movie evening, have everybody pitch in to do their fair part of cleaning. The movie is the motivation. The outcome is a tidy home and some much-needed time with family while watching the movie.
Get Help from a Cleaning Service
By adopting the above methods, you will be able to teach your kids how to clean their rooms, and it will help them to become responsible.
In case you want to employ professionals, HomePlus offers a dependable cleaning service. Our experienced cleaners can assist you with all your cleaning tasks.
By clicking on this link, you can contact us and book our house cleaning services in Westford, MA.
---