How to Stay Cool This Summer by Cleaning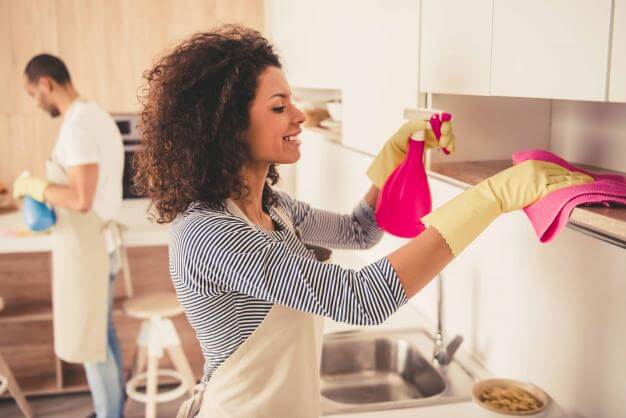 While telling you about our house cleaning services in Massachusetts, we have previously mentioned a lot of benefits of having a clean home. With the summers fast approaching, we are here to tell you another major benefit of having a clean home: you can stay cool and avoid some of the summer heat.
Of course, this does mean that there are specific things that you need to clean and certain areas that you have to focus on. As such, we have gone ahead and listed all of the things that can help keep your house cool through the scorching heat.
Clean Your A/C
If you are planning on using an air conditioner, you should make sure it is clean. It is recommended that you call in a professional to service all you're A/C units before the summer. This is almost compulsory if you have a central A/C unit, as they are a lot more complex and you cannot do the job properly.
However, for other A/C units, here is how to efficiently clean them:
Unplug your unit.
Open the unit up and clean the coils. A vacuum cleaner can work wonders in this regard.
Clean all other visible parts such as plastics, blades, grills, and the drain pad.
Clean the filter. If it is too dirty, it may be time to replace your filter.
Put the unit back together.
Remember to reclean your A/C once the summer is over, as it is will help with the longevity of your unit.
Make Sure to Declutter
Decluttering carries a lot of benefits. Not only can it help remove unwanted stuff from your home, but it can also make it easier for you to stay cool. Decluttering will make sure that it is difficult for dust to collect inside your home, and it will also make the space feel breezier and more open.
Right before the summer begins is the best time for you to declutter your home. Take a look at our decluttering guide and get started right away!
Utilize Cotton Sheets, And Wash Them Frequently
The major change that you need to make during the summer months is to switch to cotton sheets. Sure, they may not look or feel as luxurious as satin or flannel, but they will be great for getting you to sleep quickly.
You should also clean them more frequently. Chances are that you will be perspiring a lot more during these months. As such, it will not only make you feel cooler but also be more hygienic if your sheets are laundered a little bit more frequently.
If you have trouble sleeping due to the weather, another good tip is to take a cold shower before you go to bed. This will lower your body temperature and make falling asleep a whole lot easier.
Don't Hang Wet Towels Indoors
This is something that most people tend to do after taking a shower. Hanging wet towels indoors will simply lead to more humidity in your surroundings, and thus cause you to feel a lot more warm than usual.
Ideally, you want to hang the wet towels outside. The added heat and sunlight will make them dry earlier and prevent humidity from manifesting in your home. If that is not possible, then consider drying them in the dryer. Using the air-only setting is the best way as the venting system of the dryer will make sure that the humidity leaves your household.
Cut Down on Large Appliances
Large appliances usually have motors inside that will almost certainly lead to a warmer temperature if they are allowed to run for long periods.
As such, it is not ideal to use them during the summer months. Of course, it simply isn't possible to not use your washing machine or vacuum for the entire season, so you should try to find a middle ground. A good compromise is to run them late at night or during the early hours of the morning to lessen their impact on your environment.
Also, remember to clean your appliances regularly. This is both hygienic and will make your appliances last a longer amount of time.
On a similar note, remember that incandescent bulbs can contribute greatly to the heat in your home. Using them as little as possible is the way to go during summer.
Get a Deep Clean Before Summer Begins
Houses tend to get a lot dirtier and smellier during the summer months. While it is possible to eradicate some of that smell without much effort, you should still do your best to ensure the hygiene of your family.
A deep clean right before summer begins is the best way to ensure that. Deep cleaning involves cleaning every single nook and cranny in your home and is a process that requires not only professional equipment but also multiple hours to complete.
HomePlus Cleaning is an established deep clean house cleaning service in Boston and its surrounding areas. If you are looking for a competent deep clean that comes with a promise of a re-clean in case you are dissatisfied with the service, you can book our services online in less than 60 seconds.
---