How to Declutter Your Home and Your Closet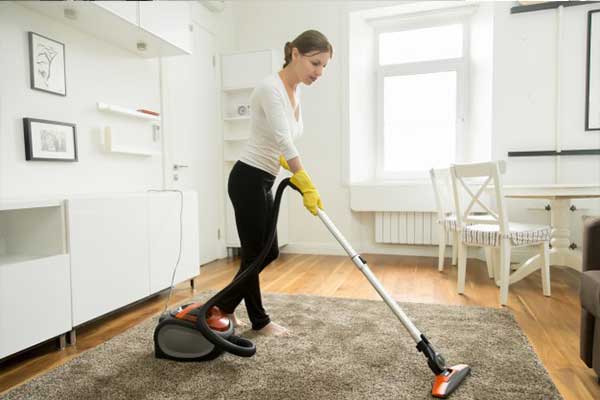 Cleaning your home doesn't just revolve around the mop and the dustpan. In fact, it is possible that a home that hasn't been cleaned for over 2 weeks may look cleaner than one that was cleaned yesterday. This is because just like in many other areas of life, presentation is everything.
Today, we are looking at how you can declutter your home and your closet. Decluttering not only looks better, but it also leads to more space. There is research that suggests that decluttering your workspace can lead to a better workflow.
The same applies to your life at home. Decluttering can lead to a better life for everyone that lives there. And if you work from home, then decluttering your home will automatically declutter your workspace.
Start Small
Don't think that you are decluttering your home. Instead, think that you are decluttering this one shelf, or this one drawer, or this one area. This way, you will avoid being overwhelmed with what to do.
Move from room to room and slowly work your way to the end. Doing the smaller rooms at first will allow you to better get into the flow and help you later down the road.
Decide What to Keep and What to Throw
It can be very difficult to part with items that have been with you for so long because you are so used to them being there. Here are a few tips that should help you decide if an item is worth keeping:
Ask yourself whether the item serves a purpose. Even if it does, analyze whether other items serve a similar purpose.
If the item is a personal one, ask yourself whether it brings you joy.
When Looking at drawers or cabinets, empty them completely and then refill them. While you refill them, see if it makes sense to keep each item.
Things to Keep in Mind
Decluttering is not all about throwing stuff out. It also involves arranging things in a way that looks better. On top of that, the visual aesthetic is not the only goal of decluttering. It is also a way to simplify your life by only having the stuff you truly need.
Here are some things that you should always keep in mind if you are looking to declutter your home, your closet, and your life:
Modern advertising does its best to tell you that you don't have enough. However, you almost do. Make sure that you absolutely need an item before you purchase it.
Remember to look at your medicine cabinet and throw away whatever you don't need. Expired medicines not only clutter your home but can also have adverse health benefits.
Find a secure place for your paperwork. Random forms, bills, and letters lying around are enough to make a house look like a mess. Sorting out your paperwork in a dry, safe place will not only declutter your home but also organize your life.
Part with Things Properly
Many things that have sentimental or even monetary value are difficult to let go of. For example, your son's toy basket might be taking up space, but it also carries a bucketload of memories. Similarly, shoes that you bought for a lot of money 2 years ago but never wear are difficult to let go of for obvious reasons.
However, that only applies if you think that your only options are to throw those things away. How about you give your son's toys to a family member or a neighbor? Instead of throwing those shoes, what if they go to a poor family that would make use of them every day?
As long as you have a proper way to dispose of things that clutter your home, you will not regret giving them away.
How to Declutter Your Closet
Finally, let's take a look at a few ways through which you can sort out your closet.
Find reasons to let go of clothes. Whether you don't wear them enough, or you have similar items, or they don't fit. Make it a point to get rid of as much as possible (while making sure you still have enough for your needs).
Don't give away everything at once. Do it in small steps instead to make it less overwhelming.
If your closet starts to look too empty, consider replacing your clothing items with better lighting, photos, and other decorative items.
If you find yourself unable to give away items, then force yourself to donate a certain number of them every week/month.
Once You Declutter, Think About Cleaning!
When you have removed everything unnecessary in your home, it's time to look at your options when it comes to cleaning.
A clean home is as necessary for better living as a decluttered one. While you can do this on your own, chances are that you will not be able to do the job as properly as a professional firm.
HomePlus cleaning strives to help people keep their homes clean and organized in the Massachusetts area. Booking an appointment takes less than 60 seconds, and you can do so by clicking here.
---