How to Keep Your Mudroom Clean and Organized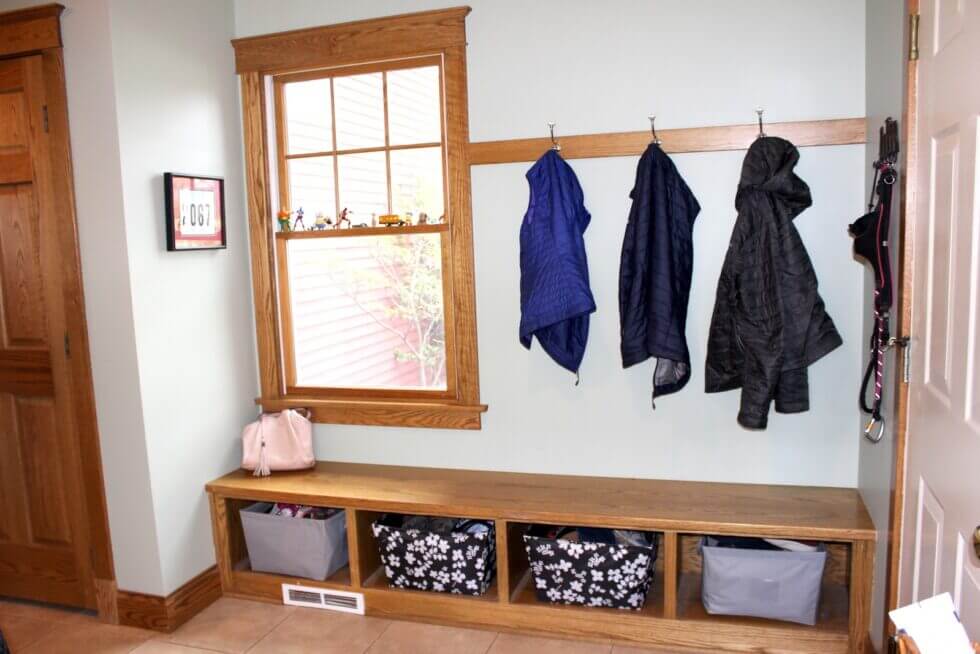 A mudroom is a valuable place connecting the inside of a house and the outside of it. Mudrooms are designated areas in which individuals with big homes keep shoes, laundry, umbrellas, and other goods that are routinely carried out the door.
It's a highly functional area in your home, and it becomes especially unclean throughout the different seasons. Mudrooms, as the name says, may gather a lot of filth, which should presumably not get into the rest of the house.
We'll teach you how to keep your mudroom clean and organized in this post. Let's get started.
Use Mats Both Indoors and Outdoors
Having two distinct welcome mats may seem superfluous in certain situations, but it may save you a lot of time when it comes to keeping a mudroom clean. The outside mat is your initial line of defense against grime and dirt. The majority of the dirt should be left outside when individuals carefully wipe their shoes.
The indoor mat is also useful since folks now have a place to put their shoes to prevent dirtying the floor. Both mats must be cleaned regularly by vacuuming and shaking off dirt. By combining mats, you can ensure that you catch the majority of the dirt.
Shoe Racks
When it comes to attracting dirt from the outdoors, shoes are the primary culprits. It is, therefore, critical to have enough shoe storage space in your mudroom. There must be a dedicated closet or shoe rack for this function. You'll need less time to clean the dirt away if you can store the shoes nicely in one spot.
It's also a good idea to get your hands on a boot scraper to keep all that dirt out of your residence. Cleaning and arranging a mudroom is a significant effort, but do not worry. You can contact HomePlus house cleaning services in Lexington, MA, and our professionals will do it for you.
Install Shelves
Consider adding floor-to-ceiling storage to make the most of your mudroom space. Cheap storage, such as wire racks, makes it simple to cycle your family's seasonal laundry. Store out-of-season things on the top shelf and in-season ones on the bottom shelf.
Make a place for pet food, leashes, and toys. The mudroom is also an ideal location for your pets' food and water dishes.
Cleaning the Mudroom
Give the mudroom a deep clean at least once or twice a year. Remove all stuff and perform a throw, sort, and donate. Remove out-of-season clothing, sports gear, and gadgets from the upper shelf.
Search the mudroom for mildew and bacteria caused by excess humidity and thoroughly clean everything. Although the mudroom is vacant, refresh the wall paint and make any repairs necessary to transition into the new season.
Closet for Cleaning Supplies
While keeping the mudroom clean by preventing it from becoming filthy is a useful method, it is rarely sufficient. You will still want a large number of cleaning products to complete various dirt-removal chores. As a result, we propose installing a mudroom closet where you can keep all of your cleaning products in one spot.
It might be a closet or another type of storage solution, such as a bucket, basket, or cubby. When a mess is produced, having a cleaning item nearby makes it easy to act quickly, and also, your mudroom will look organized and clean.
Winter Gear Storage
Winter clothing should have its storage area in the mudroom. Because you won't be utilizing these apparels all the time, maintaining them in an organized manner is necessary. Hats, gloves, and scarf for the entire family can be stored in baskets, cabinets, or even a large container in the entryway. Heavy-duty hooks are ideal for hanging coats and jackets in the winter.
Whichever storage you pick, make sure it's tough enough to handle wet gloves and hats and simple to access for even the youngest members of your family.
Decorative Mudroom
Finally, while decorating the mudroom isn't required to keep it clean, it may assist in making this space more appealing to everyone who enters your home. There's no reason why a good organization can't exist with visual beauty in the mudroom.
A new coat of paint, useful and appealing accent items and other aesthetic things may make your mudroom more inviting.
Hire the Cleaning Service
HomePlus house cleaning services in Lexington, MA, will assist you in cleaning and organizing your mudroom. We've got the skills to clean your home from top to bottom anytime you want us to.
Our professionals can not only help you take your mudroom to the next level by designing custom closets, cabinets, and other storage solutions to keep clutter out of your house. Better still, our crew can assist you in selecting and installing just what your mudroom or entryway requires.
Click here to make an appointment.
---