Top Spring-Cleaning Tips for 2023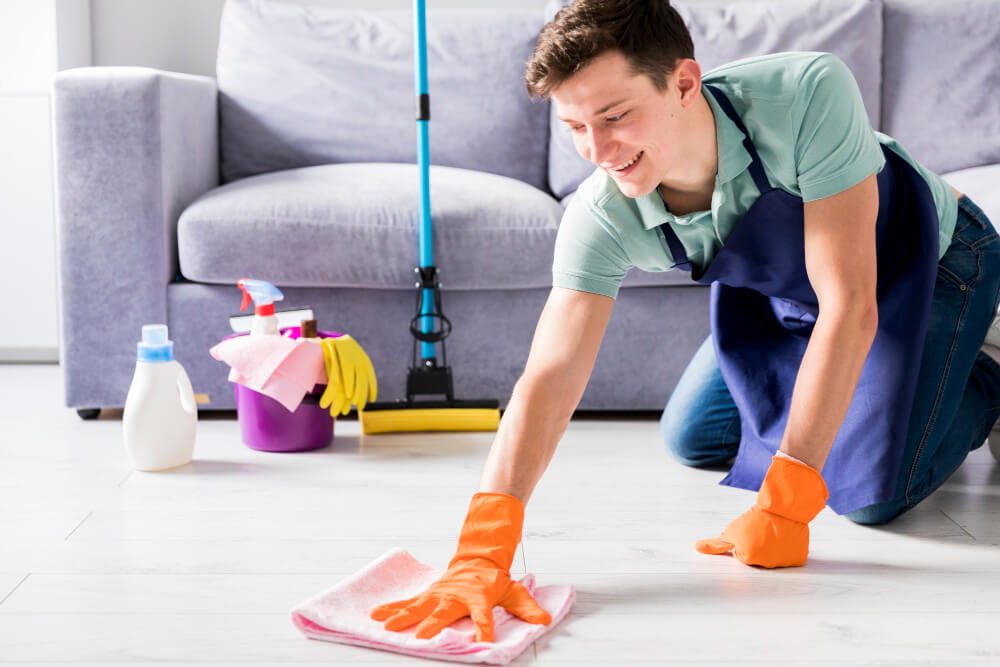 Spring is here, and a new need for a clean and tidy home comes with it. The changing seasons offer us all fresh life and new chances, but regrettably, this usually always brings allergies. So, before you become a sniffling, sleepy mess, it's time to do some cleaning.
Cleaning in the spring season is an important chore that should be completed every year to guarantee that your home is cleansed and renewed. Cleaning your entire house might seem daunting, but with the right plan, it can be a breeze.
In this article, we will explore top spring-cleaning tips for 2023. Let's get started.
1. Create a Schedule
Before you begin your spring cleaning, take some time to go around your house and establish a schedule. Going in with a basic concept of what needs to be done may make a difference, whether that means designing a checklist for each area or sitting down and distributing jobs to everyone in the house.
If you live with others, having a plan may help keep everyone focused and on task, and it can even make cleaning entertaining if you turn it into a game. This will not only help you keep on target, but it will also help you stay motivated as you complete more and more of your cleaning tasks. You can also hire HomePlus house cleaners in Stoneham, MA, for spring cleaning.
2. Declutter First
When it comes to spring cleaning, this is one of the largest duties at hand. Nevertheless, decluttering your place first means you'll eliminate any unnecessary clutter and help get the rubbish out of the way. You can also address one room at a time and categorize stuff as Put away, Repair, Recycling, Donate, or Trash.
Each room may include a large number of expired and perishable products, as well as clothing that no longer fits, is soiled, or is torn. Now is the time to go over your cabinets, drawers, pantry, and fridge and get rid of everything that is no longer useful.
3. Work Room by Room
Don't overburden yourself if you're engaged in a large cleaning task. It's preferable to start and finish a few jobs than to have numerous half-finished undertakings. Working room by room and finishing one modest thing at a time makes it less overwhelming.
If you're washing curtains, for instance, clean all of the curtains in one room before going on to the next. While decluttering, go through objects in one area and deal with them before moving on to another activity or space.
4. Dust all Surfaces
Dusting is an important duty in any space. Regular cleaning is the greatest method to keep dust and other allergies at bay in your house, but it may often be overlooked. Now is the moment to be meticulous and detail-oriented in each space, ensuring that every surface is clean and dust-free.
While cleaning, the greatest rule of thumb is to dust from top to bottom. It essentially means beginning with dusting from ceiling to floor. Dusting from top to bottom ensures that no dust is left on any object in the room.
5. Wipe Down the Walls, and Doorframes
Cleaning dirty fingerprints, marks, and dirt from your walls, skirting boards, and doors with the frames can instantly revitalize and brighten the space. Begin by eliminating any dust and cobwebs. Use a dry floor mop or a duster to achieve maximum areas or hard-to-reach crevasses on painted walls.
Consider your hallway skirting boards, which may accumulate muck and filth, as well as your switches and door handles in the rooms, which are regularly touched. Use dish soap and a clean towel, but always check the cleaning solution to ensure it is suitable for the wall paint.
6. Wash Bedding and Clean Mattresses
You may wash your linen once a month. The odds are you don't clean your mattress. Therefore, spring cleaning is the ideal time to clean your bed. Begin by removing all bedding and washing it according to the care directions. Next, sprinkle baking soda on the mattress and let it for a couple of hours. Baking soda absorbs moisture and smells.
After that, hover the baking soda off the mattress with an attachment. Vacuum the bed multiple times to remove dead skin cells and dander. Depending on the type of stain, spot-treat it. Replace your bedding after the mattress has been cleaned and dried.
7. Clean Your Fridge
Your fridge is constantly in use and can quickly get clogged with leftover food and outdated items. Spring cleaning is the ideal time to thoroughly clean and organize your refrigerator and freezer.
You can do this in an hour or so by unloading everything and thoroughly cleaning, deodorizing, and disinfecting each shelf and drawer. Maintaining the areas where food is stored clean and free of bacteria is critical so that both you and your family remain safe and healthy.
Hire Cleaning Services
Clean the windows, wipe down the walls and baseboards, and clean all surfaces at least once. Give yourself some grace by vacuuming the floors.
As spring approaches, there are a lot more things to clean, so you may also call HomePlus house cleaning services in Stoneham, MA, for a comprehensive spring clean. Experienced cleaners will clean every nook and each object correctly and carefully using eco-friendly solutions.
Feel free to connect with us by clicking here.
---