Things You Might Be Cleaning too Often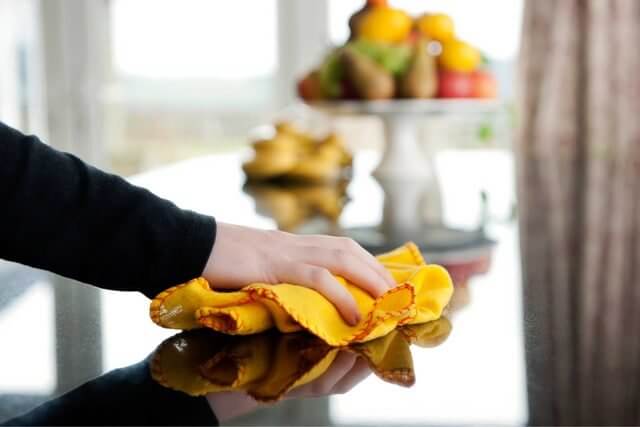 Do you clean your home every day? You could be cleaning some things at your home way too often. Slowing down your housekeeping schedule will allow you to quit over-cleaning and give yourself the gift of time.
Some things in your house require regular cleaning, but there may be some things in your home that you clean too frequently. However, there is nothing wrong with creating a safe and clean environment in your home.
In this article, we will look at a few things in your house that you might be cleaning too often. Read on to find out!
Clothes
If you spend the majority of your leisure time in the laundry room, you may be washing your clothing too frequently. Except for undergarments, socks, gym gear, and anything worn near the body, most items can be worn more than once.
Take a moment to hang up your clothing after you've worn them, so they don't wind up in a crumpled heap on your floor or chair, which ultimately leads to dirty laundry. You'll have more free time and save money on utilities like power, water, and laundry detergent.
Carpets and Upholstered Furniture
Even if you believe that your carpets require a good cleaning every several months, we suggest that you clean them at least 2 times a year. If you have a high-traffic carpeted section in your house, you should thoroughly clean it every three months.
Upholstered furniture may be treated in the same way that carpets are. Pets and children can raise the frequency with which you must thoroughly clean your upholstered furniture.
If you're not comfortable deep cleaning your furniture, you can always call HomePlus cleaning services in Concord, MA, to do it for you.
Fans and Fixtures
Ceiling fans and light fixtures don't need to be dusted every other day. Doesn't it sound shocking? That is correct. If you frequently dust your wall fixtures and wipe your ceiling fans, you may now leave them out of your usual cleaning regimen.
Fans and fixtures should be cleaned once a month on average. You may plan your week so that you clean the fans and fixtures in various rooms every week. That way, there is a decent break between cleaning sessions, and you don't get tired fast.
Curtains and Drapes
Drape or curtains in common spaces and bedrooms do not require frequent cleaning since gravity removes a large portion of the dust. However, a deep cleaning by drying and washing once a year is sufficient to eliminate dust trapped in the crevices.
If you're worried about dust, remove the draperies and put them in the dryer on the air-only cycle to get the dust out or even erase a few wrinkles. Curtains in bathrooms and kitchens must be cleaned more frequently since they collect grease and aerosol overspray.
Dirty Dishes
Pre-rinsing your dishes can prevent your washing machine from detecting any food particles that might remain on them, which may shorten the cleaning cycle and leave your dishes less thoroughly cleaned.
Additionally, pre-rinsing dishes consume a large amount of water. The finest advice out there could be this one. If we are being honest with ourselves, nobody enjoys cleaning the dishes.
Oven
Among the most complex and time-consuming household tasks is cleaning the oven. Ovens don't need to be cleaned very regularly, which is a blessing, provided you clear up spills and cooking accidents right afterwards. The ideal schedule calls for oven cleaning every six months or three to four times each year.
It is essential to clean the ovens after special occasions, not before. In this manner, the oven stays tidy for a few months following your big culinary binge.
Jeans
Given how difficult it can be to locate the ideal pair of jeans, this only makes perfect sense to extend their lifespan as much as you can. The easiest method to achieve this is by cleaning them seldom. It's OK, according to some, to do it monthly.
You may freeze your jeans overnight to remove bacteria and maintain their freshness among washes, and you can produce a straightforward "freshening" spray using:
1/4 cup of rubbing alcohol
1/4 cup of water
3 drops of lavender oil
Every few years, spritz your jeans with the mixture after shaking it up in a little spray bottle to keep them smelling good.
Hire the Cleaning Service
We hope this shortens the time it takes you to complete your daily responsibilities. This will help you to have more me-time to engage in activities you like. Maintain a regular cleaning schedule for your house, but save the most difficult tasks for seasonal or biannual cleanings.
If you need assistance coming up with the ideal cleaning schedule, HomePlus Maid service in Concord, Ma can provide you with professional advice and expertise. We can help you out with our skilled cleaners and can thoroughly clean your home.
Please don't hesitate to contact us by clicking on this link!
---