How to Save Money When Cleaning Your Home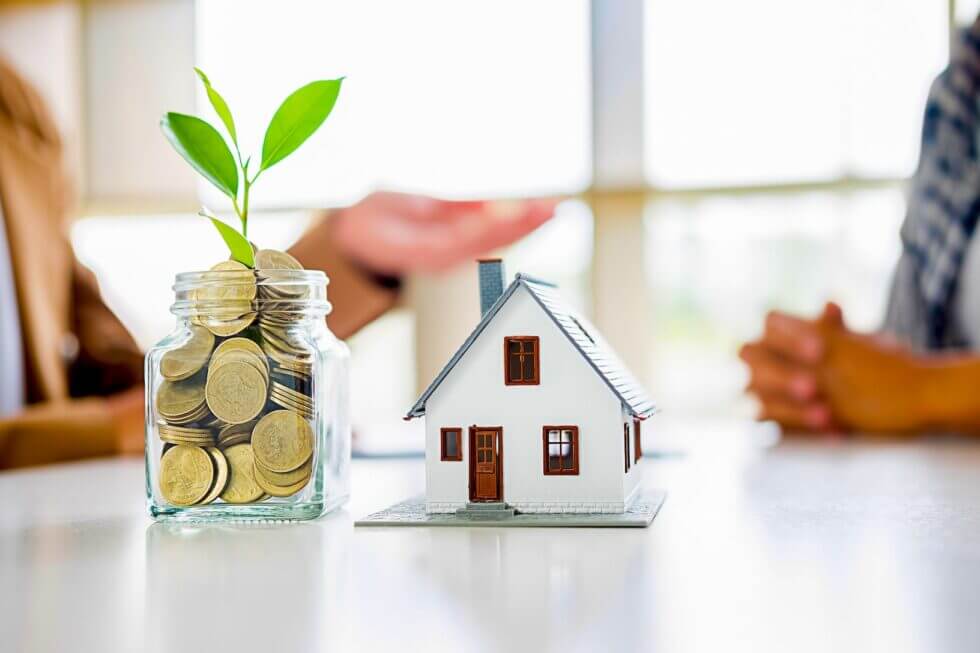 A typical household cleaning arsenal includes soaps, sprays (used for every area of your house, including dishes, laundry, toilets, tubs, etc.), and cleaning tools.
Cleaning tools might be as simple and inexpensive as a mop or sponge or something pricier, such as a vacuum cleaner, washing machine, or dishwasher.
Factor in the cost of electricity, water, or natural gas to power some of your cleaning equipment, and you might see your costs quickly escalate. Did you know that the average American spends $639 per year on housekeeping supplies!
But do you really need expensive cleaning supplies like carpet cleaners and mold removers to preserve your house in tip-top shape?
One great way to cut down your expenses on cleaning supplies is to hire professional cleaning service in Lynnfield, Ma like HomePlus. We keep top-grade quality products and tools on hand.
In this post, we have got tips and strategies to help you save money on cleaning supplies while maintaining a spotless home.
1. Do Not Underestimate the Power of White Vinegar
White vinegar can be a lifesaver in various scenarios, like window cleaning, washing a stained sink, or getting rid of pesky weeds on the patio.
White vinegar is a terrific all-purpose cleaner that is cheap and readily available in any grocery.
Mix a 50/50 solution of white vinegar and water in a spray bottle for windows, general cleaning, or limescale removal. Use neat white vinegar for tougher stains or weeds in the garden.
Unlike cleaning chemicals, white vinegar as a cleaning agent that also has the benefit of being pet and child friendly.
2. Buy in Bulk
When you intend to save money on cleaning supplies, buying in bulk is a great way to go for two reasons.
You know you'll use the product, so it won't go to waste.
Cleaning products, unlike wholesale food, do not usually expire! So, even if it takes a year to go through a bulk pack, you've saved money on cleaning products.
You can double down the savings by purchasing multi-purpose supplies in bulk. In this manner, you may save money on multiple products while also taking advantage of the wholesale rate.
3. Buy Reusable Products
When you buy reusable products like washing clothes and dryer balls, you pay a bit more upfront but also save a lot of money in the long run.
Reusable products are also beneficial for the environment because they reduce the amount of waste produced by disposable items like antibacterial wipes.
For example, microfiber cloths may be used for various cleaning tasks, including dusting and wiping kitchen counters. They're also incredibly absorbent, so you can easily clean up spills and wring them out rather than using a lot of paper towels.
4. Make Your Own Kitchen Scrubs
These are scourer-style pads that are crocheted with a rough yarn that is usually nylon-based for durability.
Making your own will help you save money and time, and they're simple to clean. It also keeps your utensils, hob, and surfaces cleaner for longer because they're less likely to scratch than metal scourers.
Our house cleaners in Lynnfield, MA, make their own kitchen scrubs to help remove soap accumulation without causing elbow grease, which helps prevent sore wrists and arms.
5. Opt for Own-Brand Products (Where Applicable)
Own-brand bleach, which costs less than a dollar, does the same job as branded bleach, which costs three times as much.
Since cleaning supplies are highly regulated, generic products have the same active chemicals as branded ones.
Compare generic cleaning supplies to branded cleaning goods the next time you're in the supermarket. You might be astonished at how much they resemble one other!
You can also make your cleaning product last longer by using less than what the manufacturer recommends.
6. Shop on CashBack Sites
Buying your cleaning supplies online will maximize saving money. Use a cashback service like Topcashback or Quidco to earn money on your purchases.
These sites mostly provide coupon codes or special discounts, allowing you to save even more money.
Using a cashback website won't cost you anything. Instead, it will help you build up a nice quantity of income that you can spend on yourself instead of cleaning supplies!
7. Don't Ignore Baking Soda
What do you do when your plastic food storage tubs get stained with tomato sauce? or when your carpet emits a strong, musty odor because of pets?
Reach out to baking soda, of course!
Baking soda, or baking powder, has a plethora of cleaning properties. You can use it to deodorize a stale refrigerator or even to remove your child's haphazard crayon wall painting.
Like white vinegar, baking soda is inexpensive and readily available in stores. Because of its usefulness, we recommend keeping it in bulk!
Should You Hire House Cleaning Service To Save You Money?
Sometimes, we all need some expert assistance. A professional deep clean is well worth the money: you'll have a new starting point for ensuring that you're on top of your house cleaning for good.
Furthermore, consider how much time you can save by relieving yourself of grueling cleaning tasks like scrubbing stubborn grime off surfaces!
HomePlus house cleaning service in Lynnfield, MA, uses tried-and-true cleaning techniques and has the know-how regarding cleaning products that can make the most difference.
We also guarantee that all our house cleaners in Lynnfield, MA, are insured, licensed, and uniformly supervised to deliver the best service.
For booking, click here!
---