Top Tips for Pet Owners to Clean the House (part 2)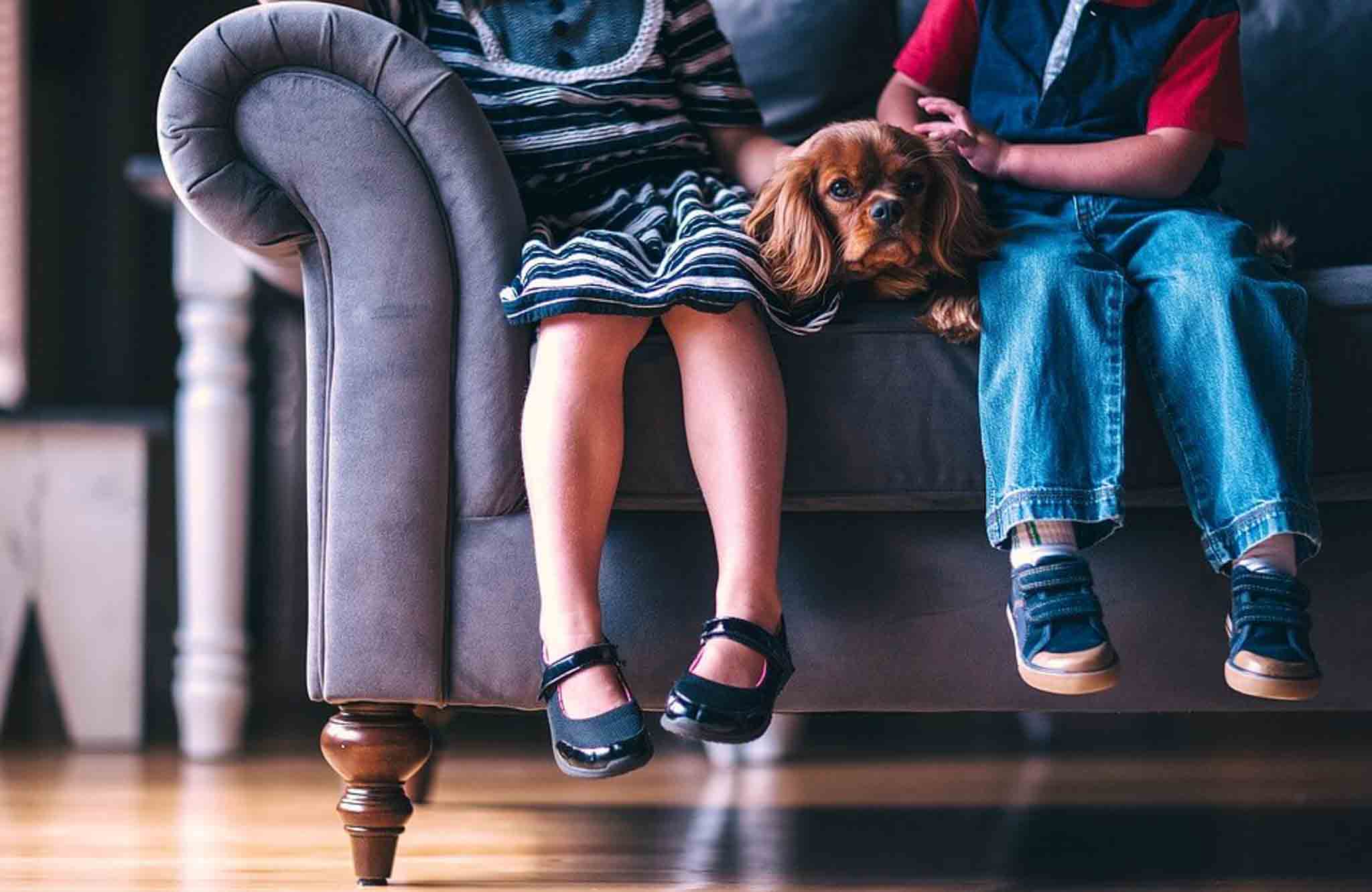 For many of us, having pets around can be a delightful sight. Research suggests that keeping a pet makes us healthier and happier. However, along with the joys of bringing home a furry friend also comes the excruciating pain of cleaning up after it.
Maintaining a clean home in the presence of a cat or dog is quite challenging. It may feel like your home is taken over by dander and pet hair.
This guide provides you with tried and tested tips for keeping your home clean and tidy while enjoying the companionship of a loving pet. You'll be on your way to fresh-smelling sofas and fur-free floors in no time!
You can also hire a professional house cleaning service like HomePlus if you're around Boston and need a quick clean-up.
1. Remove Fur with a Lint Roller
A lint roller is a must-have item if you're a pet owner! Your furry friend's hair will likely drive you crazy, and you will need a lint roller to pick up hair from surfaces.
While it's necessary to have a vacuum cleaner available for normal maintenance, having a lint roller is an inexpensive and efficient way to pick up the fur for those last-minute cleaning situations, such as when you have unannounced visitors dropping by.
It's also handy for using on surfaces right after you vacuumed. For example, after vacuuming the cover of your pet's bed, you can go with a lint roller to suck up any hair, dust, and other debris that were missed.
2. Use Baking Soda for Cleaning Pet Beds
Firstly, make sure to buy only water-resistant pet beds that are easy to wipe down. Wipe it once a week and leave it out in the sun to dry.
Secondly, the pet beds should have removable covers. This makes it much easier to wash. And, while there's nothing wrong with using a standard detergent or soap for removing odors and stains, adding a cup of baking soda can considerably raise the stakes.
Baking soda, in addition to being an excellent anti-bacterial agent, is an excellent tool for neutralizing odors. When washing your pet beds, just add a cup of baking soda, in addition to a mild detergent – and always use the hot cycle.
3. Use White Vinegar for Creating a Deodorizing Solution
White vinegar is one of the best home remedies for eliminating pesky smells and stains.
Pet urine on the carpet is not only a dreadful sight, but its odor can also be hard to get rid of. You can create your DIY stain remover with odor neutralizing properties by mixing half a bottle of white vinegar with water and 4 teaspoons of heaped baking soda. Spray It on the affected area and let the area dry. You'll be surprised at how far the vinegar absorbs lingering odors!
Note: before spraying the vinegar, test it in an inconspicuous area first.
4. Regularly Groom your pet
Most cats and dogs shed, while others don't shed (or shed very little). It's important to follow a strict cleaning schedule for scooping the fur, or else it will quickly become part of your decor.
Make grooming a routine for your pet, especially if it belongs to a breed that is noted for shedding a lot. Purchase soft grooming brushes to assist in the removal of dandruff and stray fur before it permeates throughout your home.
Brushing your cat can reduce health risks, including constipation and hairballs. Furthermore, dogs (and some cats even) enjoy being brushed, so this is a good opportunity for bonding.
5. Clean Pet collars and Toys regularly
Pet collars and toys tend to get dirty and smelly quickly, so don't neglect them. It's important to wash your pet's accessories regularly for keeping your home feeling fresh and clean.
For a quick clean, toss the collar and toys in the dishwasher. However, a deep clean is more suitable for pet accessories. Soak collars and toys for thirty minutes in hot water with dog shampoo. Wash with cold water and allow it to air dry.
Not all pet products are made from the same material. Therefore, always check the instructions provided by the manufacturer first for proper care.
6. Empty the Litter Box More Often
The biggest perk (yes, we are calling it a perk, get over it!) of owning a cat is dumping its litter box regularly. And if your home reeks of litter box stink, it's most likely because you're not cleaning it thoroughly enough. Make it a habit of emptying your litter box at least twice daily.
A deep clean is recommended, which involves emptying the litter, using hot soapy water to fill the box, and sometimes using a bleach solution to clean the box thoroughly.
It's also a good idea to replace your litter box with a new one at least once a year. No matter how many cats you have, doing so will keep your house smelling hygienic and fresh.
Get Help From a Professional Cleaner
If it's stressful to keep a pet because of the regular clean-ups, consider hiring a professional house cleaning service in HomePlus!
Our professionally trained cleaners in Boston are prepared with the necessary equipment and tools to keep your spotless and sparkling clean for you and your four-legged pals!
Book us now with a single click here.
---