How to Properly Use Vacuum Cleaner Attachments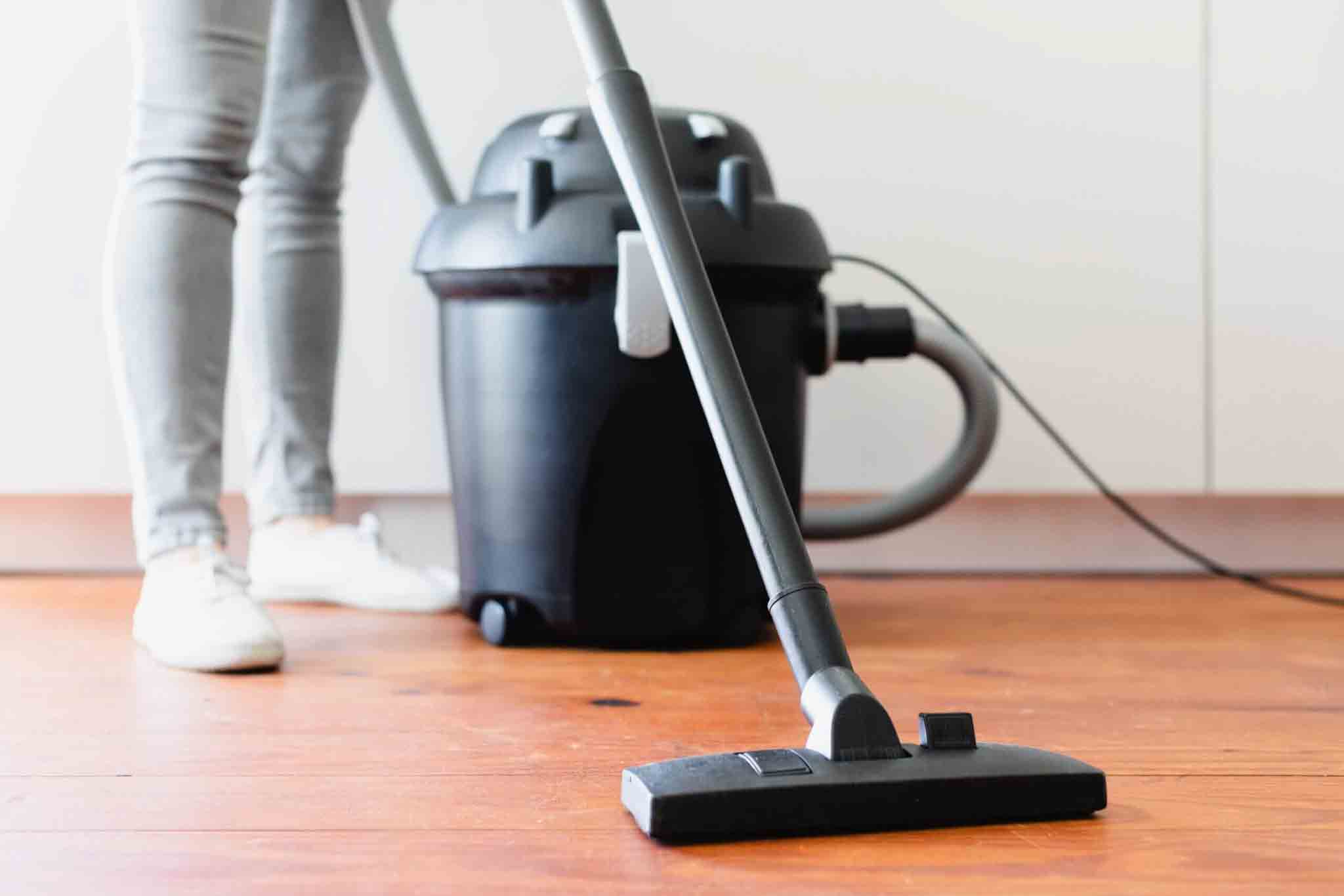 Your vacuum cleaner isn't just for floors and carpets. Having this multi-tasking cleaning machine on hand means you won't need a closet full of cleaning supplies to make your home tidy (especially if you know how to vacuum properly).
Most vacuum cleaners come up with a bag full of attachments, which can be intimidating if you're not sure how to use them properly. Those little extensions and add-ons can be lifesavers, as they can help you clean everything from mattresses to refrigerator coils and air vents.
Below is a guide to different vacuum attachments, along with some pro tips on where and how to use them. Continue reading to learn how each vacuum attachment works and how to get the most out of them.
Standard Attachments
Here are four common attachments that come with every vacuum cleaner
1. Crevice Tool
This one fits into tiny spaces because of its slim design and angled tip, including baseboards, corners, around radiators or vents, between sofa cushions, and more. You may also use it to clean refrigerator coils and de-lint your dryer's inner workings.
2. Dusting Brush
The dusting brush's round, long, soft bristles can help whisk bookcases, windowsills, lampshades, and framed art. If your vacuum has variable suctions, you can use it for more delicate chores, such as cleaning around knick-knacks.
3. Upholstery Tool
This attachment works effectively on fabric surfaces such as mattresses, couches, chairs, and other fabric-based components since it has a compact, flat and intense suction.
4. Extension Wand
Extension Wand gives your reach and collects dust dangling from high ceilings and corners and dust buried deep beneath appliances. If you've dropped anything lightweight somewhere you can't reach, stretch a piece of nylon pantyhose over the end of the wand, tie it with a rubber band, and use it as a tool to recover your item.
Extra Attachments
Most vacuuming activities can be accomplished with the above-mentioned gear. Although, some manufacturers provide novel solutions designed for difficult work. Some of them may be included with the vacuum, while some you will have to buy separately.
Power Brush
Power or Turbo Brush has rotating bristles and compact size, which makes it perfect for cleaning upholstery, mattresses, and automobile interiors. Some include rubber parts that help absorb and remove pet hair from fabrics.
Ceiling Fan and Blind Attachment
These attachments make certain chores easier, like getting between fan blades and to the tops of fan blades.
Mattress Attachment
Mattress Attachments are designed to remove dust and allergens from the bed. They come with rough pads, extra widths, and unique designs.
Pet Groomer
This comb-like tool allows you to vacuum not only your pet's favorite perch but also the pet itself (As long as your pet doesn't panic at the sound of the vacuum).
If buying attachments or any other extra cleaning equipment is out of your budget, you have the option of hiring our house cleaning service in Woburn, MA. We keep a variety of cleaning supplies at our disposal.
How to Use Vacuum Attachments Effectively?
Let's look at how you can utilize your vacuum and attachment on some of your household surfaces.
Carpeting
Most carpeted surfaces respond well to a vacuum. We recommend frequent vacuuming in high-traffic areas, such as entrances and main living areas. Though, most carpeted areas can be vacuumed once a week.
Floors
Vacuum all your floors at least once a week and sweep in between.
Stairs
A large vacuum can be difficult to maneuver down a stairwell. We recommend choosing a canister vacuum or a vacuum that is more portable. You can also use a smaller handheld attachment with your vacuum hose. If required, use the upholstery tool for the tread and the crevice tool for the edges and corners.
Blinds
Begin at the ceiling with the round dust brush attachment. You may want to add an extension to your attachment or use a small ladder or a small stool to reach higher surfaces. As you vacuum, work your way down from the ceiling to the floor in a vertical motion.
Upholstery
Close the blind slats so they lie flat, and vacuum with the dust brush attachment. Reverse the blinds so that the slats are facing the opposite direction and repeat the process. Repeat this process every month or as needed.
Mattresses
A vacuum cleaner is the best option when it comes to removing dust and dust mites from the surface of the mattress. Make sure your vacuum cleaner's nozzle is clean before slowly vacuuming all of the crevices. Vacuum the surface of your mattress with the upholstery tool after that.
Vents
The dust brush tool works wonders in those tough furnaces and air conditioner vent slats. Dust can collect on the vents, especially during seasons when the furnace or air conditioner runs routinely.
Baseboards
Begin by using the crevice tool to clean between the baseboard and the floor or carpet. Run the dust brush attachment in a horizontal motion along the baseboards.
Hire A Professional and Save Money
If you are someone not willing to spend on a vacuum cleaner or any other cleaning equipment, hire a professional cleaning service like HomePlus.
Our house cleaning service in Woburn, MA, keeps top-of-the-line cleaning equipment and products to handle every cleaning task given to us. Our top priority is to prove we are worth your money!
Books us now with a single click here!
---