How to Deep Clean Your Living Room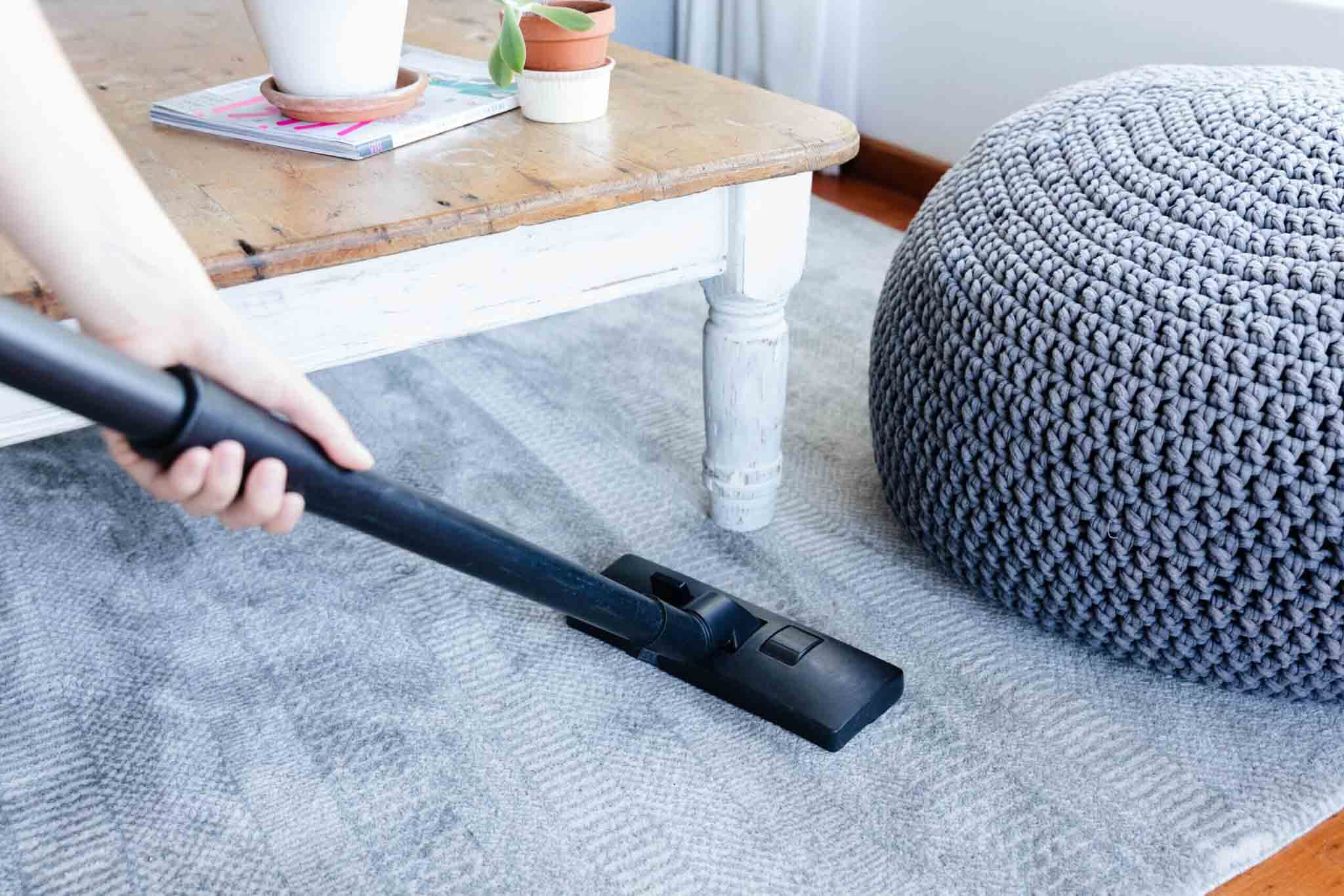 The living room is often the first thing visitors notice when they step through your front door. You might not use it often if you have a separate room where your family hangs out. On the other hand, those who have to make do with a single seating space for both guests and family may find it challenging to keep the living room tidy.
A high-traffic living room often abodes grime, dirt, and dust. When all colors in your living room transform to "dusty blue," "dusty rose," and even "dusty glass" tabletops, it's time for a deep clean.
Follow the steps below to deep clean your living room and lower your risks of developing an infection or illness.
1. Dust Ceiling and Other Overhead Items
Start from top to bottom. When you start cleaning the higher-up surfaces, dust and dirt will collect on the floor. That way, you can avoid washing, dusting, scrubbing, and vacuuming anything twice.
After taking down the curtains, swipe a ceiling duster or damp cloth (if you're using a step ladder) over curtain rods and ceiling fan blades. Clear away those irritating cobwebs that like to gather in the room's corners.
Also, make sure you reach the tops of tall entertainment units, cabinets, and bookcases!
2. Wipe down and Dust Windows and Wall Decorations
When examining a home's top-to-bottom layout, windows are usually placed in the middle. Before applying Windex and a lint-free towel, use a duster to sweep the glass, blinds (if you have them), and the surrounding frame.
Spray heavily and dry with a clean cloth in a Z-shaped motion. Repeat the process if dirt or streaks persist.
Then proceed to your wall decor. A duster or clean microfiber cloth should suffice, regardless of how dusty or grimy your ornaments and framed photos are. Dig your fingernails through the material on ornate designs to really get into those nooks. We recommend removing items from the wall as you clean them.
3. Wash Soft Surfaces
Curtains
Curtains should be washed at least twice a year to prevent deterioration due to exposure to sunshine and dust. If they're made of silk, linen, or synthetic material, they should be dry cleaned, according to the fabric care recommendations on the label.
Throw-Blankets
Wash your fleece and cotton blankets separately on a moderate cycle in cold water once a season. If you use a clothes dryer afterward, use the no-heat setting to make sure the fibers don't shrink.
Decorative Pillows
We recommend using the rotary brush attachment on your vacuum cleaner regularly to take any dust off the fibers. Wash your pillows' removable coverings at least once a season if they have them.
Upholstered Furniture
Pay great attention to the material used to cover your upholstered furniture. Read the fabric care instructions first to determine whether your couch should be cleaned with dry cleaner detergent, a mild detergent, a steam vacuum, or water.
HomePlus house cleaning service in Concord Ma can help deep clean your upholstery, using top-of-the-line cleaning supplies and non-toxic products.
Sanitize High Touch Surfaces
The CDC suggests cleaning high-touch surfaces routinely due to their frequent use. This includes lights, light switches, doorknobs, tables, desks, handles, and electronics.
To limit the number of germs, filth, and pollutants that persist on these surfaces, put on disposable gloves and wipe them off with a damp, soapy cloth. For glass tables and wood furniture, make sure to follow the manufacturer's directions.
We suggest going the extra mile and using a household disinfectant that contains at least 70% alcohol to stop germs in their tracks.
4. Declutter and Discard
For many people, clutter is a source of anxiety and misery. Take control of the situation by decluttering. Decide what you should keep and what you need to throw. Have at least three subcategorized "no" piles: one for the garbage bin, one for items that should be placed elsewhere in the house, and one for donations.
5. Vacuum or Steam Carpets and Rugs
Before crossing off this last item on your living room deep cleaning checklist, make sure you clean your vacuum filter. This prevents dust from blowing up into the areas you just cleaned.
Depending on the state of your area rugs or carpeting, a once-over with your vacuum might not be enough. A leave-in carpet cleaner and a carpet steam cleaner is your only battalion in the fight against the stains. Keep in mind that you'll need to clear the room and give your carpet 4 to 12 hours to dry to get rid of all of the moisture.
After dabbing the cleaner over the damaged area and allowing it for a few minutes, prepare the carpet steam cleaner. While doing so, make sure you follow the manufacturer's recommendation.
We recommend running the steam cleaner in straight lines, starting from one corner and working your way to the other. With this approach, you won't miss any spots.
Get A Professional Cleaning Service
Many people want a presentable, clean house, but not everyone wants to put in the effort. Hiring a professional house cleaning service like HomePlus is the perfect choice for people who back away from their cleaning responsibilities!
Our house cleaning service in Concord, MA, will make you don't feel embarrassed when calling in guests by thoroughly cleaning your living room. We use the highest-quality products and advanced techniques in our cleaning assignments.
For booking, click here!
---