The Benefits of Regularly Deep Cleaning Your Home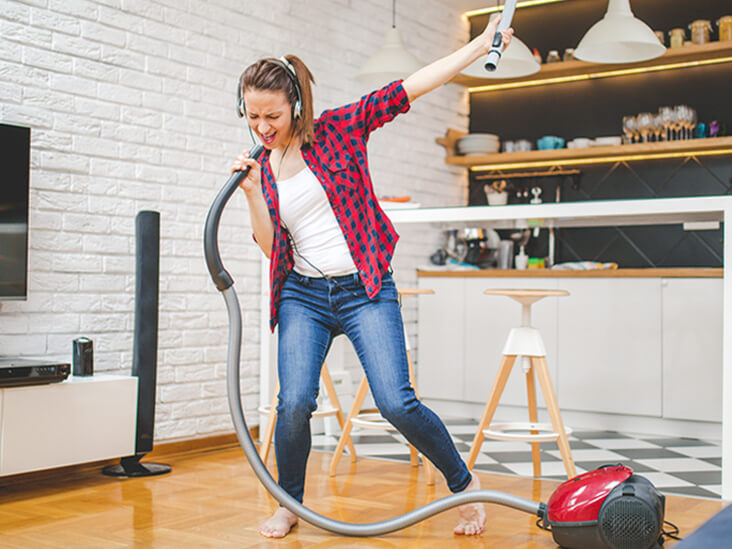 Viruses and bacteria are present in almost every environment. The coronavirus pandemic has shown us the negative impact of microscopic elements on our health. No matter where we go, there is always the risk of catching contagious illnesses and infections.
Our home is the only place we can consider a safe haven. Having said that, we need to make sure we maintain our homes clean. Regular cleaning, however, is not always sufficient. We need to carry out deep cleaning for achieving a healthy, gleaming home.
Deep cleaning and regular house cleaning are not the same. Vacuuming floors, wiping surfaces, mopping, organizing, and getting rid of the trash are all part of regular house cleaning. Deep cleaning, on the other hand, removes dirt, grime, bacteria, and germs.
If you prefer to have more time to do other activities and have your home cleaned by real professionals, leave your home in the hands of the express cleaning experts.
Here is how your home can benefit from a regular deep cleaning.
1. Kills Virus and Harmful Bacteria
Each dirt particle that accumulates in your home increases your chance of being infected with viruses and bacteria.
Viruses and bacteria may survive for days on surfaces, and if your body is regularly exposed to them, your immune system will have to work twice as hard to keep you healthy. Your immune system, on the other hand, can reach a breaking point. That is when you become ill. Periodic deep cleaning will help your get rid of toxins and give your immune system a break.
Regular cleaning of surfaces can keep certain less hazardous bugs at bay. However, larger germs lurking in less colorful locations can only be eradicated by deep cleaning.
2. Improves Air Quality
Poor indoor air quality can cause diseases and infections in people and pets. Many people experience Flu-like symptoms, including dry and watery eyes, a painful throat, and a runny nose because of low air quality. When you're exposed to an allergen for a long time, you can develop respiratory problems like asthma.
A weekly deep cleaning helps to alleviate allergy symptoms by removing allergens from carpets, furniture, and curtains, which contain dust particles.
At HomePlus, we help our customers get to the root of their deep cleaning difficulties. We provide professional, high-quality deep house cleaning services in Boston.
3. Reduce Stress and Improves Mood
A tidy home can help you alleviate stress. Deep cleaning your home, even if only once every three months (about), revitalizes your space and welcomes you into a quieter and healthier environment.
An organized, clean environment will also improve your daily mood. Without deep cleaning, it is impossible to obtain a clean, clutter-free, and organized home. Deep cleaning allows you to clean hard-to-reach areas, ensuring that your home is clean and tidy.
4. Help Save Time and Money
Have you ever considered why you need to replace your appliances? Sometimes they don't always work well because you haven't cleaned them properly. An oven with burnt food inside, for example, may no longer heat evenly. As a result, you may believe you need to buy a new one or have it repaired – a needless investment that could have been avoided if you cleaned your home regularly.
Deep cleaning assures that you find a missing item in your room's rubbish. This will save you time because you won't have to go out and acquire a replacement. Makes your home presentable/Increase the overall appeal of your home
If you find yourself constantly searching for misplaced objects, it may be time to have a deep house cleaning service clean your home thoroughly.
5. Makes your Kitchen Extra-Clean
Cleaning your kitchen's corners and surfaces regularly keeps them sanitary and tidy. Deep cleaning, on the other hand, guarantees that your kitchen remains extra spotless; deep cleaning ensures that your microwave is gunk-free since it includes a thorough scrubbing of all the built-up foodstuff. Small items such as toasters and coffeemakers will also be properly cleaned and sanitized. Deep cleaning also improves the appearance and smell of your stove's surfaces by removing all of the burnt food.
6. Makes Your House Presentable
Have you ever turned down visitors because your home isn't presentable? It happens more frequently than you might expect. Homeowners with unorganized and dirty houses often prefer meeting friends outside rather than entertaining in their homes. They are afraid of being criticized for how their home looks.
Your house will be more open to visitors when you deep clean it. It will also save you the cost of dining at an expensive. The next time you are inviting guests, you won't have to worry about whether or not everything is in order.
If you prefer doing other things rather than deep cleaning your house, leave it to a professional cleaning service like HomePlus.
Our deep house cleaning service in Boston are equipped with the right tools to deep clean your house thoroughly and make it sparkling clean. We handle all our deep cleaning projects with professionalism and care.
For booking, click here.
---