How Does an Emergency House Cleaning Work?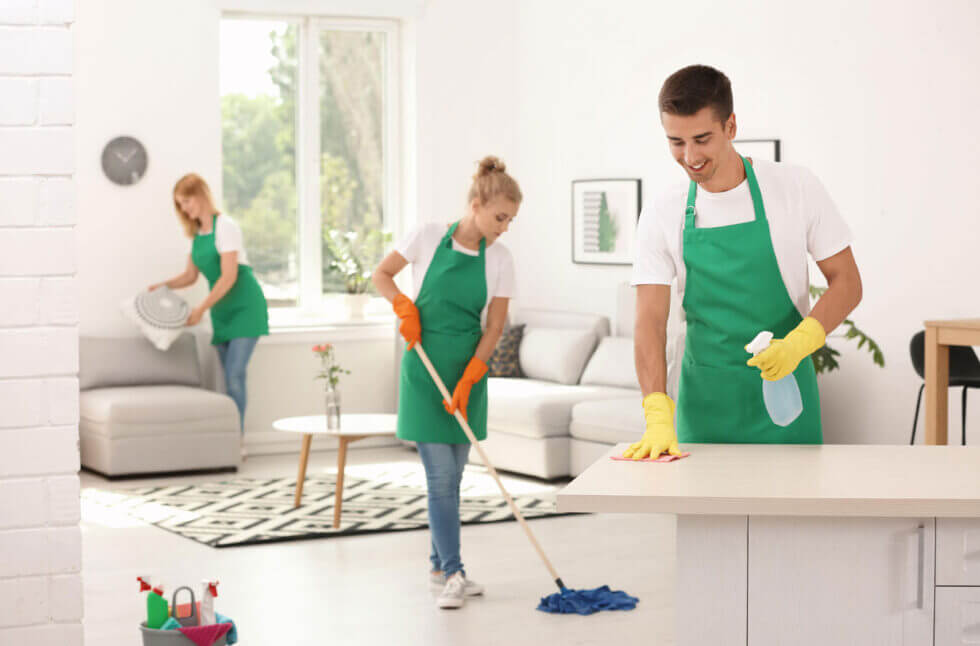 If your house has reached epic levels of dirt disaster and you have unexpected house guests arriving in a few hours, it's time to panic. However, you don't have to despair and spend your time frantically cleaning every nook and cranny of your house while failing to clean anything.
We understand that undertaking an emergency cleaning session with little or no notice can be stressful and intimidating. That's why we've put up a list of cleaning tips to help you while you're on a tight schedule.
Quit Procrastinating
While it may be tempting to grab a bottle of wine, sit back, and play solitaire on the internet for a few more minutes before entering maid mode, this is not recommended. Its necessary to deal with the mound and piles of clutter. Procrastination can lead to further procrastination, and you will achieve nothing as a result.
Gather Cleaning supplies
There's no need to find an excuse to dash to target and peruse the aisles for new cleaning supplies and miraculous elixirs. For starters, you'll need a multi-purpose cleaner, a sponge, and some rubber gloves.
However, there are instances when you may require some additional cleaning products, and if you are not careful while using them, it may prove disastrous. For example, if you've spilled a hazardous chemical, don't try to clean it up yourself because you could end up causing damage to your property, harming yourself, or exposing yourself to an unhealthy environment.
In such circumstances, it's best to hire our emergency house cleaning services in Boston. Our Professionals have the necessary equipment, experience, and manpower to do the task safely and efficiently!
Take Out the Garbage
The next step to creating a cleaner and cozier house can be emptying trash cans. You'll feel refreshed and ready to take on more difficult jobs after clearing out all recycling bins, garbage cans, mail, and clutter that is simple to throw away.
Fix Flat Surfaces
Once you have dealt with the garbage, move on to dealing with all flat surfaces, such as worktops, tables, dressers, and TV cabinets. There won't be any extensive organization or categorizing because of the limited time available. Just remove the clutter away and clean the surfaces.
The size and darkness of TVs also make dust accumulation on their enormous surfaces highly obvious, especially in the sunshine.
Organizing in an Emergency
It will take a while to put everything back where it belongs, from small to large items. You'll need to find an appropriate shortcut when time is of the essence.
Place your messy belongings temporarily in a closet or other storage area where they will be hidden from view.
When doing this, arrange stuff in temporary containers within the rooms where they belong so that you can limit the number of trips you'll need to make after you're able to organize everything. To prevent your clutter from being noticed, make sure you are not placing items in a space where your guests are likely to go!
Pay Close Attention to the Kitchen, Bathroom, and Floors
After cleaning all the flat surfaces, pick up any garment spills on the floor and put them in the laundry. Put soiled dishes in the dishwasher and tidy up the kitchen by using a mop or broom to quickly clean the floor.
Dirty dishes that have been soaking in the sink for a long time cannot be stuffed into cabinets or dish racks. If you have a dishwasher, put them in there for the time being. If you don't have time, you don't have to plan to use the dishwasher or turn it on. Simply take advantage of the fact that the dishwasher is a self-cleaning container. Don't overcrowd the racks, or you'll have to deal with shattered dishes afterward.
The key to cleaning in a pinch is to focus on organizing your environment rather than making everything spick and span. Your mess may go unnoticed as long as your guests aren't surrounded by clutter!
After that, make the bathroom dazzle and gleam with the help of a little elbow grease, a nice toilet brushes cleaner, and some multi-purpose spray for sinks and tubs.
Tables are where your food, beverages, books, and arms rest during a meal or discussion, while toilets should be cleaned, so guests feel comfortable using them.
Pick Up
Do the last walkthrough and collect any miscellaneous clothing, shoes, tools, books, or other stuff. Before your guests arrive, take a deep breath and a fast shower. Congratulations, you have just saved the day!
Hire Professional Cleaning Service
Want to relieve some of the tension in your busy life, so you don't have to go into a frenzy every time you have an unexpected visitor? Hire HomePlus cleaning services to keep your home sparkling and tidy all year!
We recognize that it's not always possible to plan ahead and schedule an extensive cleaning of our property. That's why we provide emergency house cleaning in Boston for those who need a last-minute clean-up on an urgent basis. Our licensed and bonded professionals are capable of tackling a variety of cleaning tasks efficiently.
For booking, click here!
---