Same Day Cleaning | Emergency House Cleaning Services Massachusetts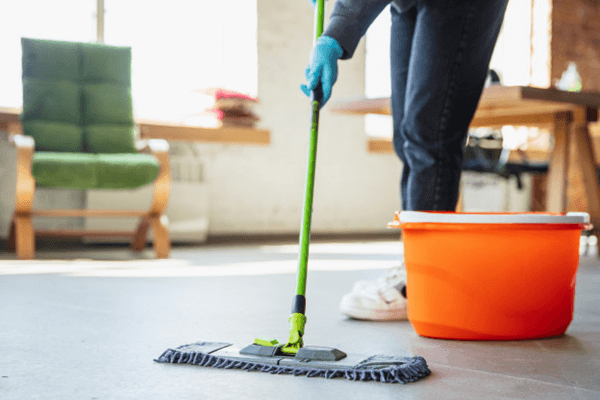 Sometimes, it's just not possible to wait for the cleaners to come in. You look at the disgusting mess of a house and cannot bear to stand in the filth. It is for this reason that same day emergency house cleaning exists. Emergency cleaning is precisely what you think: Professional cleaners arrive as soon as possible and perform a comprehensive clean.
Here, we will be exploring when you should utilize emergency house cleaning services. We will explore the advantages as well as the drawbacks of such a service. In the end, we will take a look at HomePlus Cleaning's emergency services in Massachusetts.
When Should I Use Emergency House Cleaning Services?
You took a vacation, locking your doors and thinking that everything will be nice and ready upon your return. However, you forgot to close the kitchen window, and a single storm was all it took to wreak havoc upon it.
What's more, all the upright surfaces in your house are caked with a layer of dust that just doesn't seem to wipe off. A look at the dusty bathroom makes you think of the millions of bacteria that may be residing here (and you are correct). Simply put, you are unable to stand the sight of your own home.
When this happens, you should be looking to hire emergency cleaning services. Of course, there may be some other instances when cleaning services are required on an urgent basis, such as:
You had some work done in your house (e.g. the carpenter came to set up new cupboards and has left wood shavings all over the place).
You have to host an impromptu party and you want the house to be immaculate.
Conversely, you just had a party that left your house in an unlivable condition.
Your house was dirty before, but you walked in one day and realized that it was now simply unlivable.
You experience a leak and the house is simply too dirty for it to be cleaned up by you.
Is Emergency Cleaning as Thorough as a Regular Professional Clean?
Yes, there is no difference between an emergency clean and a standard clean when it comes to quality.
Some professional cleaning services offer a specific emergency clean package. This may be cheaper, but it will skimp on things that you may not need. For example, if you require an emergency clean for a party, the cleaners may not clean all the nooks and crannies of your home. However, they will make all the surfaces sparkle so that your house seems neat and tidy for the guests.
Usually, cleaning services have numerous packages that you can choose from. Most of them would allow you to choose any one of these services. The only thing that would be different is the time that it takes for them to arrive and start the job.
Do remember that some services such as a deep cleaning may not be available on an emergency basis.
Are There Any Drawbacks to Emergency Cleaning?
There is only one drawback when you use emergency cleaning, and that is cost.
When you hire someone and want them to arrive immediately, resources will need to be diverted to your job. People who are on off-days may need to be called for overtime, or those whose shift was about to end may have to stay longer on the job.
For this reason, the cost of an emergency clean is higher than a standard one. If you want to save money, then it is best to plan your cleaning in advance. Only when it truly is an emergency should you opt for this service.
One other thing that you need to keep in mind is that an emergency cleaning may not be possible at all times. For example, calling at seven on a Saturday evening and expecting the cleaners to arrive in an hour is a no-go. If you do require a cleaning that very day, it is best to call as early as possible (preferably during the morning or early afternoon).
Emergency House Cleaning Services in Massachusetts
HomePlus Cleaning serves the greater Massachusetts area and will suffice for pretty much all of your home cleaning needs.
A lot of our competitors make promises that they cannot keep, thus leaving their customers dissatisfied. We do things a bit differently here.
We do not offer an emergency cleaning package. Instead, you can phone us whenever you need us on an emergency basis and tell us of your requirements. Our representative will do our best to squeeze you in as early as possible.
Contacting us is incredibly easy, as we have a form that allows you to book an appointment in 60 seconds. However, if you require our services on an emergency basis, it may be better for you to phone us (the number is plastered on the top of the website).
Every single job we perform comes bundled with the HomePlus promise. Not only are we insured, but we promise to reclean your home that same week if you are not satisfied with our services. If you are still not happy, we will pay one of our competitors to reclean your house instead!
---