How do Home and Office Cleanings Differ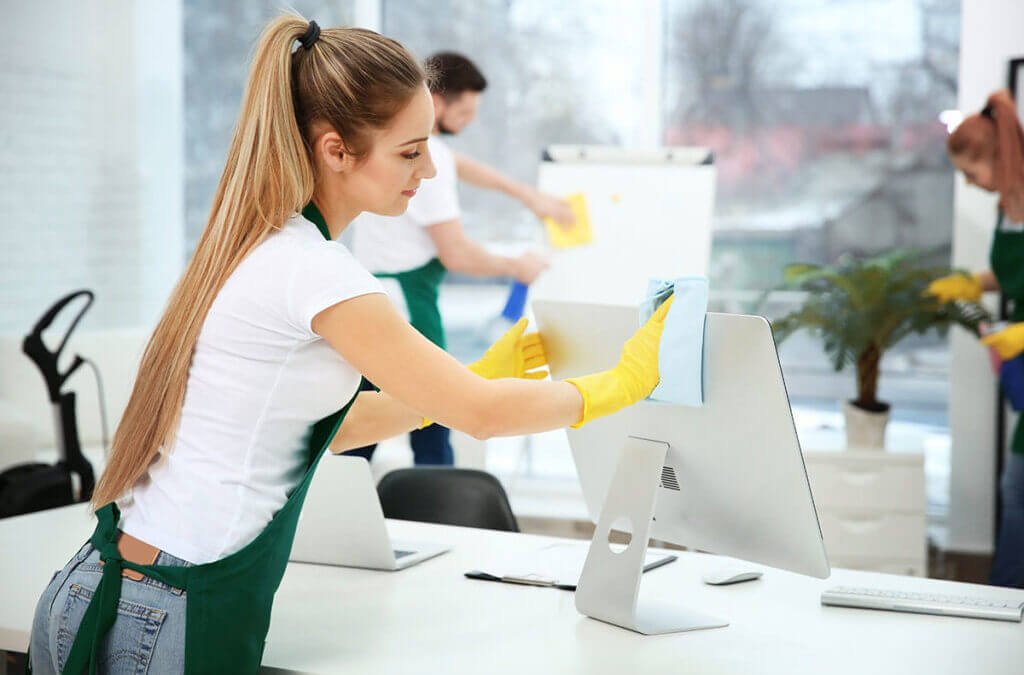 In the world of cleaning, there are two types of cleaning services offered: commercial cleaning and domestic cleaning. The appropriateness of these two options depends on the areas and cleaning requirements. The most obvious distinction is the facility type, which includes hygienic criteria and use schedules that determine when a commercial cleaning firm is required rather than a residential one.
However, these are not the only differences. This article will examine and compare commercial and residential cleaning services, as well as the context in which each is most useful.
What is Commercial Cleaning?
Commercial cleaning is performed by an organization that hires skilled cleaners that disinfect commercial buildings using specialized technologies. Commercial cleaning is performed in a business environment, which includes
R\&D facilities
Healthcare and medical facilities
Schools
Industrial estates
Our house cleaning service in Nashua, NA, also provides top-notch office cleaning, so don't hesitate to reach out!
What is Residential Cleaning?
It's what the name implies: cleaning for home or other domestic settings. Residential cleaning service specializes in cleaning areas around the home such as
Residential cleaners can work as part of a larger company or as independent individuals.
The Differences?
Coverage Space
The main difference between a commercial and residential cleaning company is in the areas that they are qualified to clean. Commercial cleaners excel in cleaning specialized areas like cleanrooms, medical facilities, and industrial facilities, whereas residential cleaners are better suited to cleaning homes and other domestic residences.
Bonded and Insurance
Commercial cleaning companies are required to be bonded and insured. This means that any damage or theft that occurs during the course of work will be covered in some way for the customer.
Insurance is not necessary for an individual or a household cleaning company. This means that the cost of repairing property damage will be borne by the individual cleaner or, in the worst-case scenario, by the owner.
Health and Safety Standards
For commercial companies, it's important to adhere to specific health and safety standards If they want to keep their operating license. Hospitals, for example, must maintain higher levels of hygiene if they do not want patients to contract illnesses, while food vendors must keep a sanitary environment if they do not want the local food standards agency to let them continue serving food.
When it comes to household cleaning, homeowners set their own standards, which can be just as high in some situations. However, there are no particular requirements that must be met as part of a domestic cleaning task. Domestic cleaning is made much easier for those who undertake it because there are no established standards.
Cleaning Equipment Used
Commercial cleaning requires specialized cleaning technologies that are too advanced for residential use. Floor polishers, big vacuum cleaners, and other devices are designed for more thorough cleaning in larger, more open spaces such as hotels, restaurants, and hospitals.
Domestic cleaning, on the other hand, merely requires the use of simpler cleaning devices because it is more comfortable to operate in a smaller space.
That's the reason why commercial cleaning companies have a team of experts who utilize specialized cleaning technologies and strategies to ensure ideal sanitary conditions.
They also need to conform to the most stringent requirements, especially when extreme restoration or cleanroom development circumstances must be considered.
For residential cleaners, the quality of the cleaning often varies, with obsolete technology and a lack of training has a significant impact on the quality of the cleaning.
Time Orientation
Residential cleaning is performed during the daytime, while most commercial cleaning is performed in the evenings, late-night, and on weekends. That's why commercial services often have separate crews for different times. Often, they will hire additional cleaners and promote existing employees to supervise the cleaning staff.
Since most people are more eager to work daytime hours than evenings, night, and weekend shifts, hiring for a commercial cleaning crew becomes more difficult than hiring for a residential team.
Detail Orientation
Residential cleaning is much more detailed than commercial. Residential clients also tend to be sensitive and "picky" commercial clients since it's their personal belongings that are being handled.
They are more particular about tiny details, like how you place the pillows on their couch and bed, how you hang or fold the towels, how you replace items you pick up to dust, etc. Commercial clients want you to complete the cleaning specifications agreed to on the contract.
Cost
Because of the advanced chemicals, supplies, and equipment used, cleaning a commercial space is costlier than cleaning a residential area of the same size.
It's better to opt for a cleaning service like HomePlus that provides both office and house cleaning services, so you don't have to deal with multiple contractors.
Our house cleaning service business in Nashua, NA, is bonded and insured, and our experts only use green cleaning methods and chemicals.
For booking, click here!
---