What to Look for When Hiring House Cleaning Service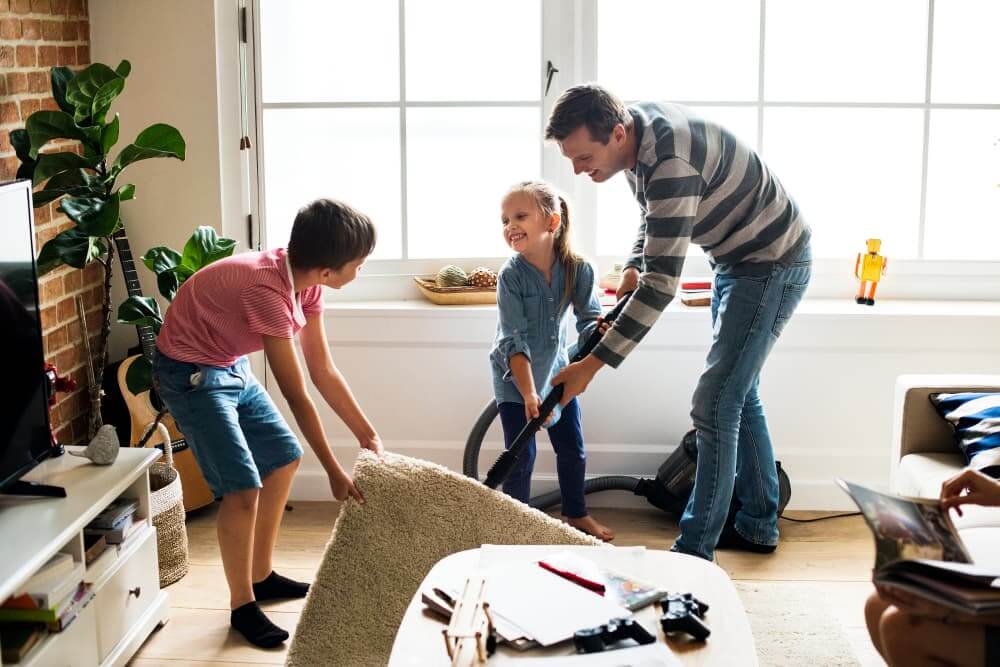 In 1965, an average married woman in America spent 32 hours a week cleaning their home. Today, An entire household only manages to dedicate 6 hours per week for their cleaning chores.
House cleaning is mainly left on the backburner between full-time jobs, caring for children and pets, and finding time for relaxation.
More people now prefer hiring a house cleaning service because it allows them to accomplish other things while their homes are being cleaned.
But it isn't easy to find a dependable house cleaner or cleaning service, especially for those who have never done it before.
Here are a few things you should look out for when hiring someone to clean your home.
1. Reviews and Recommendations
Start with your family, friends, co-workers, and neighbors. Getting recommendations from them is a great way to get an inside look at a potential employee's work ethic and reliability.
Also, check google reviews and social media pages of house cleaners around you. Inspect both positive and negative reviews. A company with mostly terrible reviews is a red flag.
But a company that has a perfect score is also a bad sign. These companies are likely to have paid their client for the reviews. A good rule of thumb is to only lookout for the ones with a consistent pattern of positive reviews. Ignore the bad reviews coming from disgruntled customers (as long as they are few in number).
Also, read the testimonials from the company's website, but don't rely on them. Look at third-party reviews as well.
2. Service Offering
Seek a company that provides both options of a fixed service or personalized cleaning service tailored to your home and family needs. Also, ask the level of depth they can get into. You should know beforehand what services you exactly require before making the calls.
Some people just want to hire someone to cross items off their to-do list. In contrast, others want the same service regardless of assessing their requirements or combining both.
Companies provide a wide range of possibilities; there is no right or wrong answer; you simply need to determine what best suits your wants and lifestyle.
3. Insurance, Bonding, and Permits
The company should provide coverage for any damage to your personal property, any theft, or any injuries that occur on your property.
If they don't have an insurance and bonding policy for such incidents, you could be liable for the money, stolen items, property damage, or an injured worker. They should not hesitate to supply you with copies of their coverage policies if they have one.
Now, keep in mind that this will increase the operating cost of the company, which is why they might charge higher rates per hour or job. This level of assurance is essential, especially when you're inviting someone into your home.
You should also check if the company has a permit that legally qualifies them to clean your house. If they don't have the permit, it means they don't have the cleaning skills. It's also doubtful that they will have insurance if they don't have permits.
4. Professionally Trained Employees
It's essential to know how professional and well-trained the company's employees are. Sometimes customers have issues with house cleaning services because they pick a lot of new hires.
While house cleaning isn't that tough, it is better to have lesser but qualified cleaners so that you get your money's worth.
Search the internet to know more about house cleaners are trained. If a company needs cleaners to have particular qualifications, you'll have an easy time dealing with them because you can trust them with handling your job.
Asking about the company's hiring process also gives an idea of how well its recruits are. Look for a cleaning business that does extensive background checks and screenings on every employee.
5. Customer Values
The first impression is the last. You should feel a good rapport with the cleaners on the very first email or phone call. The way they communicate with you will tell you about their professionalism and behavior and whether you can trust them with the key to your house.
A house cleaning company should focus on good relationships with customers for a solid reputation in the market. You'll want to look for a service that offers discounts, free schedule modifications, and discounted packaged services. You should be on the lookout for anything that would appeal to a customer.
A good house cleaning should also provide excellent customer support. They should have a solution for your problems. If they can't grant refunds, then they should offer to change or redo things. This demonstrates that they value you as a customer and want to continue working with you.
Just like you wouldn't trust your healthcare to any random doctor you discovered in your contact directory, you shouldn't entrust just any cleaning service with your house!
Choose your cleaning service carefully by keeping in mind the tips given in this guide. And if you're around Sommerville, MA and searching for a reliable house cleaner, consider hiring HomePlus.
Our professional cleaning service has all the required resources needed to make your home sparkle clean!
For booking, click here!
---