Best Professional Cleaning Services Within Boston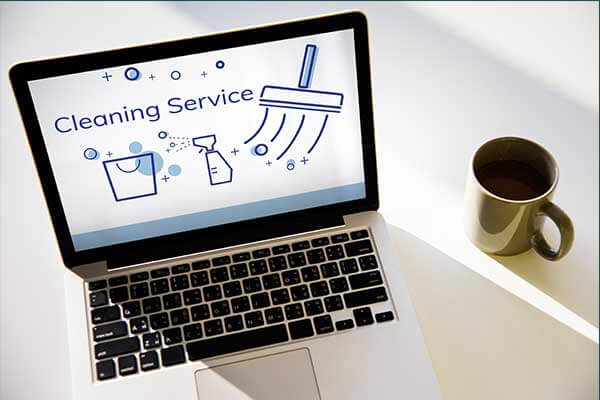 Professional cleaning services are not ridiculously expensive. However, the expense of hiring one regularly is large enough for you to want to get your money's worth. As such, you may want to know which cleaner in the Boston area is going to ensure you are satisfied.
Whether you are looking for professional house cleaners in the Boston area or someone to keep your office space spotless, HomePlus Cleaning has you covered. Here, we explore a few reasons why you are bound to love your new cleaning company if you pick HomePlus Cleaning.
Let's start by looking at some of the services we offer.
Services Offered by HomePlus Cleaning
Here are the services currently offered by HomePlus:
General and top to bottom deluxe house cleaning
In-house laundry
Move-in/move-out deep cleaning
Spring and fall home cleaning
Coronavirus and flu disinfection
Office janitorial cleaning
Remember that you get unbridled freedom with HomePlus. You only pay for the services you need, and you can freely choose which parts of your house or office you want us to clean.
How HomePlus Combats the Coronavirus
Contrary to what we were initially told, the coronavirus does not seem to be going anywhere. As such, it is more important than ever to disinfect your house and workplace regularly.
It is not only important to ensure that your cleaning service manages to disinfect properly, but that the employees themselves are not contagious in the first place.
At HomePlus, we take great pride in the safety and hygiene of our customers. All of our employees are regularly tested, and anyone showing symptoms is sent home to isolate.
On top of that, we take great care to ensure that we can provide contactless cleaning. You can read further about how HomePlus ensures safety when cleaning during the pandemic.
HomePlus And Its Community – A Relationship Built on Trust
At HomePlus, our clients are our first priority. There is nothing that makes us happier than seeing a new client hire us once again. Don't believe us? Take a look at some of our testimonials.
If that isn't enough, maybe a look at our 100+ reviews on our Google My Business page will help convince you?
We here at HomePlus also believe in helping the community in other ways. In February of 2020, we partnered with the ABCD foundation. With ABCD, HomePlus helps provide key services to families in the Boston area.
ABCD Foundation & HomePlus Cleaning.com Working Together!
As professional house cleaners, we know just how difficult it can be for households to get by in this economy. With the ABCD foundation, we have managed to help hundreds of struggling families in our neighborhood so far, and we hope to help many more!
HomePlus Provides Accurate Price Estimates
If you have tried to hire professional house cleaners in Boston before, you will know how difficult it is to get a price quote. This is because every home is unique, and the needs of each customer are different.
Generally, you need to call the service and give as many details about your home/office to get a reasonable estimate. With HomePlus, you can do that too. However, we have a better alternative available for those that wish to use it.
Our pricing page will allow you to fill out a form and let us get in touch with you with a direct quote. This will allow you to skip the hassle of a phone call and get a quote delivered to you with just a few clicks on your computer.
HomePlus' Employees Reflect Its Values
One of the owners of HomePlus Cleaning is a police officer and a veteran of the United States Military. The other is an entrepreneur who has been involved in the cleaning industry since 2009. As a working mother herself, she perfectly understands the needs of busy professionals and overworked mothers who simply do not have the time to clean among all their other duties.
Our employees are recruited with the same vigorous scrutiny that we give to a dirty home! We not only make sure that they meet the requirements of the job, but also that they are upstanding citizens of our community. We make sure to perform a background check on all our employees once they are hired. Simply put, we only want the best here at HomePlus, since we want to do the best for our customers!
The HomePlus Promise!
Lastly, we have the HomePlus promise. If you are not satisfied with any of the services offered by HomePlus, we promise to come back and clean it once again within 48 hours, completely free!
In the rare case (it hasn't happened yet) that you are still unsatisfied with the service after a second clean, we will pay one of our competitors (of your choosing) to come and clean your house that very week.
At HomePlus, we always strive to be the best professional house cleaning service in the Boston area, and there is nothing better than seeing our clients feel the same way.
---