How Homeplus Cleaning Ensures Safety During the Pandemic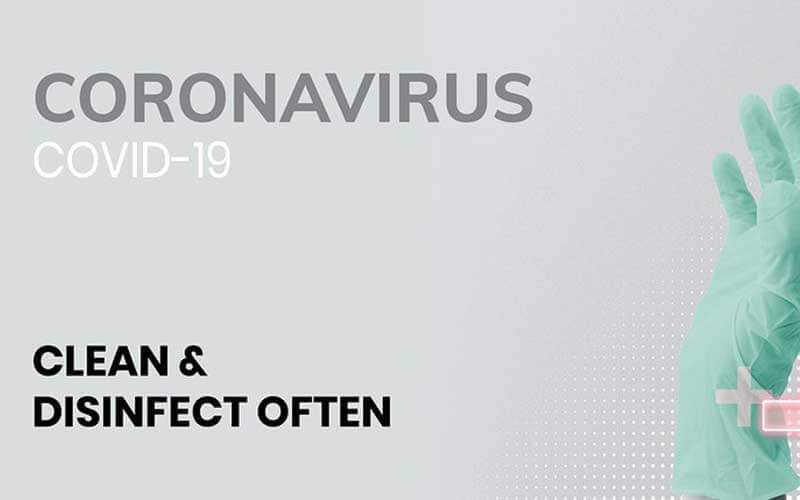 While the spread of COVID-19 does seem to be slowing down, it is clear that it will be at least a few more months before its effects start to fully subside in the US. Despite this, many offices have now reopened and are functioning as they would under normal circumstances (albeit with adherence to social distancing guidelines).
Cleanliness is pretty much the bane of COVID-19. As such, staying clean is of paramount importance. Whether it's your home or any other building that you use, hiring a cleaning company is probably a great idea right now.
However, it is understandable that you are wary of inviting strangers into your house during such a trying time. In order to put your mind at peace and enhance your experience with Homeplus, here are the guidelines that all our employees and our organization, in general, adhere to when out on the job.
Health Screening For Employees
All of our employees are regularly screened for any symptoms that may point to them being COVID-19 positive. Anyone showing symptoms is immediately sent for a test to see if they carry COVID. In case they do, we make sure that they get plenty of rest and recover fully before they come back to work.
As for the others, we make sure that all of our employees that came in contact with those who were positive for the virus take necessary precautions and get regular tests to ensure that they are fit for Homeplus.
Appropriate Social Distancing
While it may be impossible to always keep the necessary distance of 6-feet from one another, we definitely try to ensure that there is as little contact as possible.
All of our employees adhere to strict social distancing guidelines when out on the job. They are required to avoid contact with both the occupants of the place as well as their coworkers.
During these difficult times, our standard practice is to have the client in a separate area while our employees do their job. It is best if you communicate all your requirements over the phone or during the beginning of the job and then maintain distancing.
Just like we make it mandatory for your employees to stay home if they show symptoms of COVID-19, we also advise our clients to reschedule if they or someone in their house/office is showing symptoms of the virus. While cleaning is important during the pandemic, curbing its spread must take priority over all else.
Comprehensive Use of Disinfectant
We make sure to disinfect all of our supplies before we begin a job. Supplies that are easily replaceable are disposed of after every job and new ones are used at the next one. Supplies which cannot be easily replaced due to either availability or cost are only used if they have been freshly laundered.
We also make sure to disinfect areas that might be considered as one of the main ways through which the virus spreads. For example, appliances that may be shared by multiple people in a house or doorknobs that are frequently used.
We make sure to disinfect properly by first soaking the disinfectants for at least 12-minutes to make sure that the point of contact is sufficiently sanitized. Only when we are completely satisfied do we remove the disinfectant and move on to the next stage of cleaning.
Sanitized Entry, Cleaning, and Exit
We understand that we must protect you and your home at all costs. Because of this, we do more than just using freshly laundered supplies. All of our employees ensure a safe environment once they are done by preparing before they begin the cleaning. Here are our mandatory checks for our employees:
Sanitize hands properly before entry.
Wear gloves, masks, and any other sanitary equipment as required.
Adhere to all Governmental and WHO guidelines.
Apart from this, our cleaning is performed in a strategic and well-thought-out manner. We begin at a particular point in your house which allows us to sanitize each area before we move on to the next one. We end at your front door which allows us to ensure that your house is completely sanitized once we finish.
Conclusion
Cleaning is more than important than ever in order to curb the spread of COVID-19. However, it must be done in a manner that does not further elevate the problem that it is trying to solve. Here at Homeplus, we take great care to ensure that all of our operations are performed in a safe manner that is completely in line with all regulations.
Those of you who are cleaning your homes without any help can also take note of some of the practices mentioned here. Regularly sanitizing your home is a must, and cleaning with laundered appliances is probably a great idea too. Lastly, remember to stay safe, socially distance yourself, and isolate in case you develop symptoms of COVID-19.
---