Top Tips for Autumn Cleaning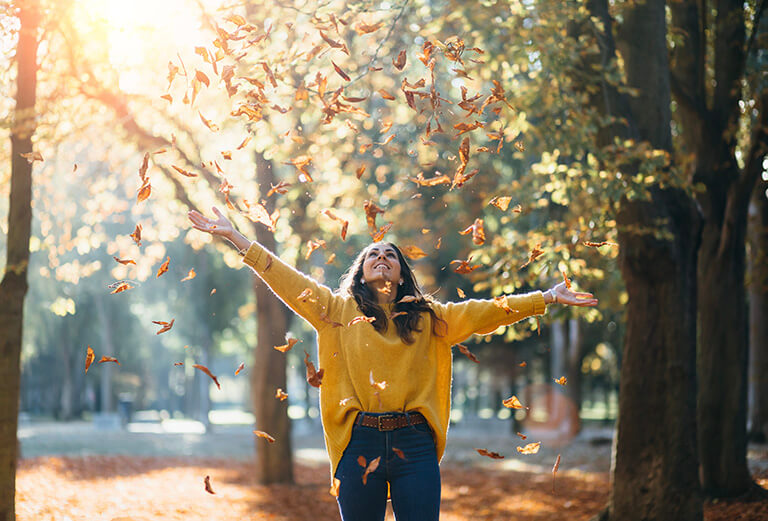 Autumn is undoubtedly a stunning time of the year with its rich colors and cool breeze. Still, it's also a challenging season, especially when it comes to keeping your home clean.
The season brings with it a host of unique cleaning challenges, from falling leaves and debris in your yard to dust and grime buildup inside your house.
However, with some simple preparation and following a few easy guidelines, you can make your home ready for the winter season in no time.
In this article, we will discuss the top tips for autumn cleaning to help you keep your home spick and span during this season. So, let's get started!
Decluttering
You must first clear your home before beginning a more in-depth cleaning routine there. Now is the ideal moment to get rid of anything you do not use or desire anymore in your home.
The following is a list of suggestions for decluttering your house:
Make a list of things you want to save, donate, and trash away as you navigate each area one at a time.
Be truthful with yourself about the things you genuinely require and make use of.
Things that are still in usable condition should be considered for sale or donation.
Investing in storage solutions is essential to maintaining a tidy environment.
Cleaning Your Home Room-by-Room
After you've finished clearing out the clutter in your home, it's time to get started on the cleaning. It is recommended that you clean each room from the ceiling down to the floor so that you do not overlook anything.
Here are some tips for cleaning each room:
Living Room
Dust all surfaces, including shelves, coffee tables, and picture frames.
Clean your upholstery with a vacuum or steam cleaner.
Wash any throw blankets or pillows.
Vacuum or sweep your floors.
Kitchen
Deep clean your oven and stove.
Scrub down your countertops and backsplash.
Clean out your refrigerator and freezer.
Mop or sweep your floors.
Bathroom
Scrub down your shower or bathtub.
Clean your sink and toilet.
Wash your bath mat and shower curtain.
Wipe down your mirrors.
Bedrooms
Wash your bedding and pillowcases.
Vacuum or sweep your floors.
Clean everything, like dressers and nightstands.
Clean your windows.
Air Conditioner Cleaning
If you have an air conditioner, you probably won't use it much in the autumn. This is an ideal time to clean it. Getting your mini-split clean is very important, especially if it also heats your home in the winter.
During the summer, dust can build up in your air conditioner, so it's a good idea to clean it when you're not using it as much. That will make it so that when you turn it on again, it won't blow that dust into your home.
Cleaning your air conditioner can also make it work better, and last longer, so you don't have to pay for fixes as often. You might have to figure out how to take the unit's cover off so you can clean it.
Home Exterior Preparation
Autumn is a hard time keeping up with home care, especially when it comes to the outside of your house. One of the best ways to do this is by hiring HomePlus professional house cleaning services in Dracut, MA.
Aside from hiring professional cleaners, there are some other steps you can take to prepare your home's exterior for winter. These include:
Inspect Your Roof
Check your roof for wear and tear or damage that could cause leaks in the winter.
Replace any shingles or tiles that are damaged and clean out the gutters and drains to keep them from getting clogged.
Clean and Store Outdoor Furniture
Before it gets too cold, clean your outdoor furniture and put it away somewhere dry to keep it from getting broken.
This includes pillows, blankets, and anything else you might need outside.
Trim Trees and Bushes
Cut back any trees or bushes that are getting too big and could damage your house in strong winds or storms.
This will also stop leaves and branches from piling up in your yard and drains.
Check Windows and Doors
Check your doors and windows for holes or cracks that could let water or cold air in.
You can keep your home warm and dry by caulking or weather-stripping any holes.
Seal Your Driveway
If you seal your driveway before winter, water and ice won't be able to damage it.
When it snows, this will also make it easy to shovel or plow your driveway.
Store Outdoor Equipment
If you have lawn mowers or trimmers, or other outdoor tools, make sure to store them somewhere dry.
This will keep rust and damage caused by water and cold from happening.
Hire Professional Cleaning Services
As autumn approaches, there are a lot more things to clean, so you may also call HomePlus house cleaning services in Dracut, MA, for a comprehensive autumn clean.
You can also customize your cleaning plan to fit your specific needs. Whether you want a deep clean of your entire home or just need help with a few tasks, their team is flexible and accommodating.
Professional cleaners will use eco-friendly products to clean every nook and cranny. Feel free to connect with us by clicking here.
---