Top Attractions in Amherst, New Hampshire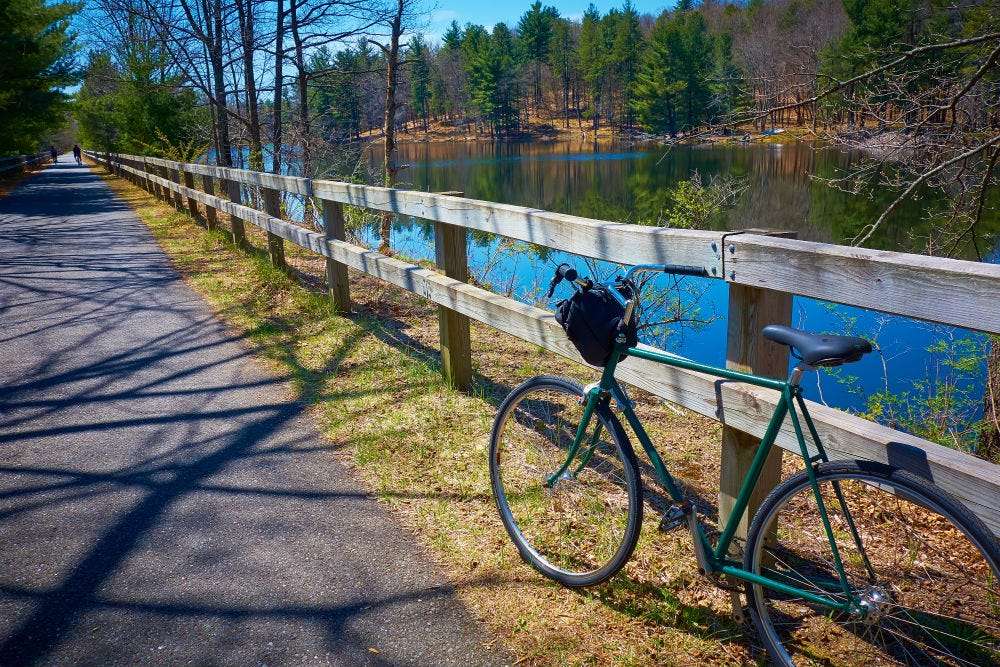 What could be better than going somewhere with many parks and lakes, good food, and entertainment? Amherst is a charming town in Hillsborough County, New Hampshire, and it is the location of several notable parks.
Embark on a tour that focuses on nature and experience to truly and once-in-a-lifetime experience Amherst. General Jeffrey Amherst oversaw the British forces stationed in America and is credited with giving this town its name. There is a peaceful community here for tourists and people who want to live there permanently.
Meanwhile, if you require professional home cleaning services in Amherst, New Hampshire, look no further than HomePlus Cleaning Service.
In this article, you will learn about the top attractions in Amherst, New Hampshire. Let's get started!
Joshua's Park
Amherst is a great place for families to spend quality time together because it has many parks. While the grownups exercise, let the youngsters play. Bring some fruit baskets and a picnic mat to Joshua's Park for a leisurely picnic day.
Additionally, there is a sizable play area in this park that is appropriate for kids up to the age of 12.
Another simple activity is to unwind in the park's communal gardens while seeing others enjoy themselves.
The name of the park was inspired by a young Amherst citizen named Joshua Savyon, who died too soon.
You can also bring your automobile because Joshua's Park makes it simple to obtain a secure parking space. And after all the enjoyment you are thinking about cleaning your house, you can hire HomePlus home cleaning services in Amherst, New Hampshire.
The Ponemah Bog Trail
The Ponemah Bog in Amherst is surrounded by beautiful natural landscapes. You can truly appreciate its beauty by taking a stroll through the nearby woods.
The 75-acre parcel of property is bordered by upland oak-pine forests, and in the centre is a small pond with a peat bog.
Sundew and pitcher plants started to thrive when the last glacier receded, leaving the soil muddy. The presence of conifers in the area emphasizes the natural surroundings.
A boardwalk makes up the majority of the Ponemah Bog Trail, with side trails leading to four observation platforms.
Break Free 603
In Amherst, New Hampshire, there is an escape room experience called Break Free 603.
An interactive adventure game called an "escape room" locks a small number of players in a room with a certain theme. They must cooperate and use the available clues to unravel a sequence of puzzles to leave the room.
Rooms are springing up worldwide, demonstrating how popular this form of entertainment is. It is an intriguing mash-up of puzzle-solving, teamwork, and a treasure hunt.
Two individuals can only do it, but brainstorming solutions with friends, coworkers, or family members may be fun.
Since its opening in 2017, Break Free 603 has grown to include four fascinating rooms, including the wildly famous Da Vinci room.
LaBelle Winery
The esteemed LaBelle Winery is situated amidst the captivating landscapes of Amherst, New Hampshire. This exquisite winery has become a premier destination for wine connoisseurs and enthusiasts.
With its sprawling vineyards, LaBelle Winery cultivates a diverse range of grape varietals; each nurtured with care and expertise. From the robust Cabernet Sauvignon to the delicate Chardonnay, the winery's commitment to quality is evident in every sip. Visiting LaBelle Winery offers more than just a chance to indulge in exquisite wines.
The winery's elegant tasting room provides a welcoming ambiance where guests can sample an array of handcrafted wines while immersing themselves in the art and science of winemaking. LaBelle Winery offers informative and engaging tours for those seeking a deeper understanding of the winemaking process.
Knowledgeable guides lead visitors through the vineyards, sharing insights into the cultivation and harvesting of grapes and the intricacies of fermentation and aging. These tours provide a unique opportunity to witness firsthand the passion and craftsmanship that goes into every bottle of LaBelle wine.
In addition to its dedication to winemaking, LaBelle Winery is renowned for its commitment to culinary excellence.
Joe English Reservation
You should start your trip through Amherst with a 6.1-kilometer trail walk in the morning.
The Joe English Reservation will take you to the mountains and waterways of New Hampshire's breathtaking landscape in just over an hour and a half.
Your dogs are allowed to accompany you, but please keep them on a leash to ensure their safety and the safety of other hikers.
You can find map kiosks throughout the trail, so avoid getting lost. These kiosks offer paper copies and digital map downloads for your mobile device.
Bring your bike if you'd rather not make the distance on foot. When the appropriate hunting season is in effect, you can go hunting in the Joe English Reservation.
Hire HomePlus Cleaning Service
After immersing yourself in the beauty and charm of Amherst, New Hampshire, it's only natural to want to return to a clean and organized home. To ensure your living space remains immaculate, consider enlisting the services of a professional cleaning company.
HomePlus is a trusted name in the industry, offering top-notch home cleaning services in Amherst, New Hampshire. Our team of highly trained and experienced cleaners is dedicated to providing a thorough and efficient cleaning experience tailored to your needs.
Click here to send your request for a quote.
---