The Ultimate Guide to Cleaning Your Attic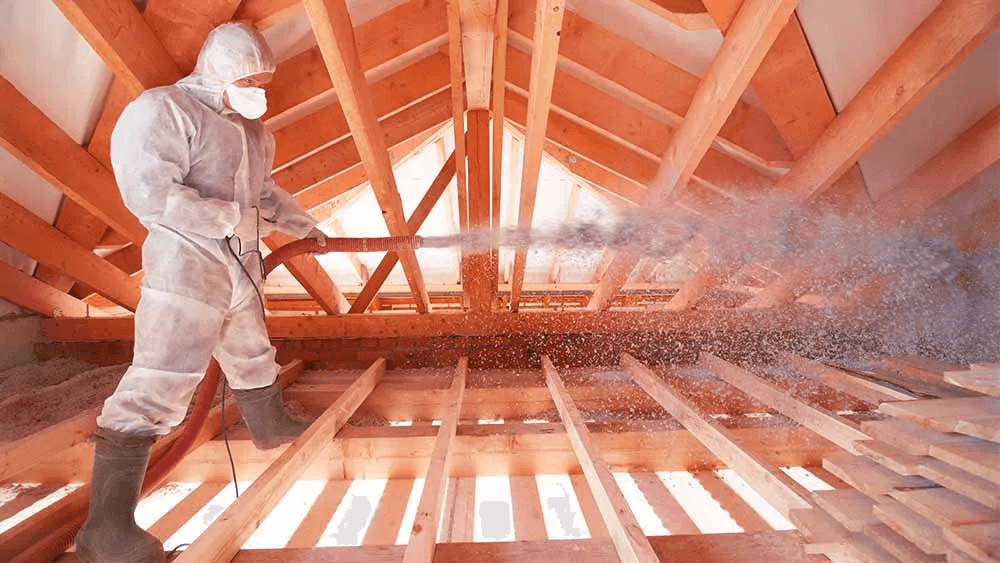 Unless it's utilized as a workplace, playroom, or guest room, the attic is normally an out-of-sight section of the house. However, our living rooms are attached to both completed and untouched attic spaces.
Even just an empty, dusty attic degrades a home's air quality, which is especially harmful to people suffering from allergies and asthma. Allergens such as bugs, dust, and mold enter your home through a dirty attic. It is critical that you clean it.
This article serves as the ultimate guide to cleaning your attic. Let's get started.
Seal Any Holes in the Attic
There is usually air leakage inside the attic of an old house. Such air leaks can produce moisture buildup within the attic in warm temperatures, which can harm any unprotected wood frame parts and your roof's underlayment.
Furthermore, mice that move down power lines or even over nearby trees might access your home via small gaps in the attic, making attic sealing an important first step in proofing and cleaning your attic and house.
Look for Moisture and Mold
The insulation cannot be the only spot in your attic where mold typically grows. Examine the attic closely and thoroughly. Mold can range in color from grey and black to brown, green, and white. It's most likely developing in your attic if the air in it feels musty.
If you suspect mold in your house, contact HomePlus attic cleaners in Lexington, MA. You don't wish to risk it lasting or becoming uncontrollable, particularly if you suffer from allergies or asthma. Mold, if allowed to grow, can cause lung diseases and breathing difficulties.
Tackle Dust and Dirt
Begin by using your broom to dust the framework, light fixtures, walls, and window frames. Dust heavy items and furniture that remain in the attic using a brush or vacuum. Get into the attic floor's edges and crevices with your hand broom and brush the dust and dirt outside into the open.
Then, sweep the attic floor to remove as many dirt mounds as feasible, and use your vacuum suction tool to reach into crevices and gaps among flooring pieces. To use the hard flooring option, vacuum throughout the flooring.
Cleaning the Window
If your attic has windows, wipe the glass and wash down the window frames using a glass cleaning product and a microfiber cloth.
Uninstall and clean the window screens before washing the window coverings. Finish your attic cleanup by returning everything to its proper place and hauling your cleaning gear down.
Ventilate the Attic
Have your attic care specialist ensure that the air ducts from your HVAC system, as well as your kitchen and bathroom vent fans, are entirely directed outdoors rather than merely ventilating all of that damp air into the attic.
House owners should also ensure that all exits are clean and also that air can pass easily throughout the attic cleaning procedure. Moisture can form as a result of trapped air, providing yet another breeding ground for mold.
Purge Your Stuff
After you've cleaned your attic, clear out the items from the attic. Pack things together and mark the package for easy identification.
It's an excellent flash to evaluate old items that take up a lot of room in your attic and, further, accumulate dust. Things that are unlikely to be used by you or anyone else in your house should be set aside.
Donate and Replace
Do you have a stack of stuff you don't need? Great! Take a moment to drop items off at a donation place or charity near you. These contributions are tax-deductible and less stuff means easier cleaning.
It's satisfying to recycle old objects and offer them new life for someone else. Furthermore, clearing out your attic offers additional storage space, which will help you tidy your house. Then, consider where you placed them. Put your most commonly used products in easy-to-reach places.
Regular Cleaning
Cleaning the attic should not be a major effort undertaken only every few years. Make it a priority to tidy it multiple times a year anyway. This will assist you in controlling the dust and dirt.
It also aids in the upkeep of your property. You preserve the integrity of your attic by cleaning and inspecting it twice a year. This will assist in avoiding expensive repairs in the future, such as insect, mold, and mildew damage.
Hire Cleaning Services
You might clean your attic and house, but some individuals cannot perform the cleaning process due to serious issues like allergies and asthma. Many cleaning products trigger asthma too for people who suffer from the affliction.
Hire the HomePlus house cleaning services in Lexington, MA. We provide various cleaning services, and our professionals will help you out by cleaning your attic and the rest of your house.
Book an appointment in 60 seconds by clicking here.
---