How to Make Sure Your Furniture Does Not Harm Your Children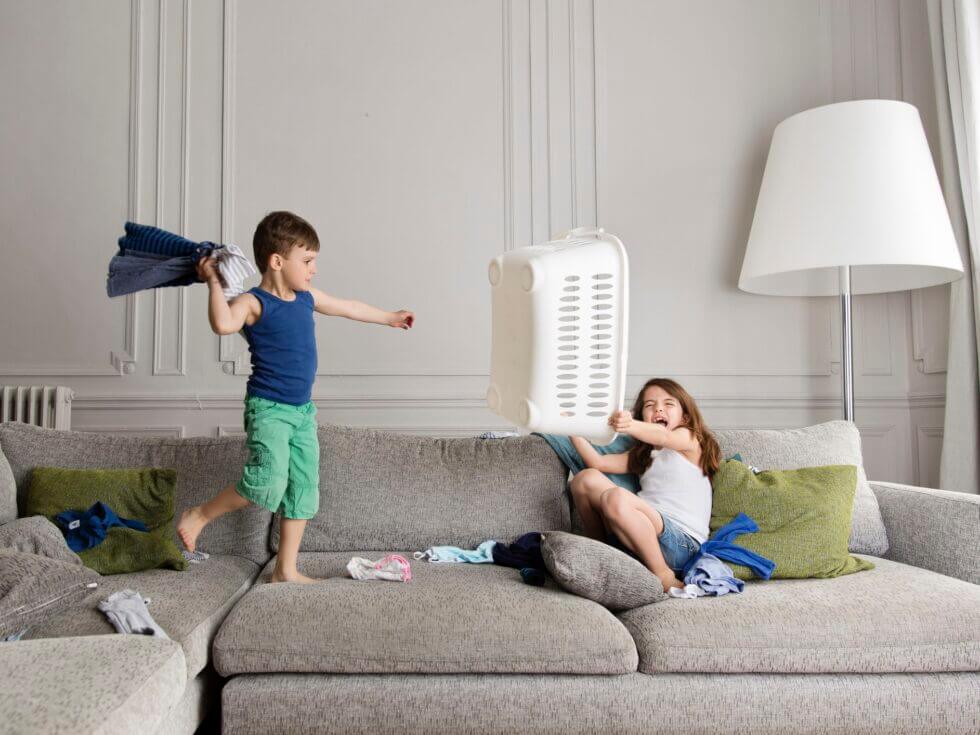 Childhood is a very special time for fostering growth and creativity. Kids have minds full of ideas and thoughts as they try to understand what's going around with them. They have a natural tendency to express themselves through playfulness. That is why you might see them turning the house into a playground.
Young children climb desks, cabinets, or bookshelves, take out dresser drawers and hide inside them. However, they can injure themselves if the furniture falls.
Consumer Product Safety Commission (CPSC) reports that a child is sent to the emergency department every 60 minutes in the United States as a result of falling furniture. Furniture tip-overs can result in a wide range of injuries, including head injuries, fractures, contusions, as well as death!
You also don't want your child having issues such as runny nose, coughing, and watery eyes because of dirty upholstery.
A professional cleaning service like ours in Manchester, New Hampshire, can help clean your dirty upholstery.
If you don't want to keep your children safe, follow our tip-overs prevention tips, and know the importance of clean furniture upholstery.
Furniture Tip-Over Prevention Tips
Anti-tip devices should be used on every piece of furniture and mirror. This may necessitate moving the furniture to allow the wall anchors to be installed in a stud.
Consider using metal furniture and wall anchors (like "L" brackets). Plastic can deteriorate and crack over time, causing anchors to fail. On some web stores, counterfeit/knockoff anchors are becoming a concern. Use well-known brand products, even if they are a little costlier.
The more anchors you are using to keep the furniture from tipping, the safer it will be. Here's a list of recommended anchors.
Place heavier items on the lowest shelves/drawers in dressers and other clothing-storage furniture and lighter items on the top shelves/drawers.
Toys, gadgets, and remote controls should not be placed in high places. This may entice children to climb.
Put drawer stops or safety straps on dresser drawers so that your kid can't pull them all the way out. Use magnet locks or the kind that attach to the exterior of the drawer and the side of a dresser. Make sure the magnet key is out of sight and out of reach of children.
A TV should never be placed on top of a dresser, particularly in a child's room or playroom. If you have an old tube TV, consider upgrading to a flat-screen. Rather than giving it away or storing it elsewhere, recycle it.
Flat-screen televisions can be hung on the wall or placed on furniture. Use anti-tip devices if your TV isn't hung on the wall. Flat-screen televisions have the potential to harm or kill children. Despite their tiny look, they have the weight of one or two bowling balls. That is why it's important for flat screens to be anchored because you wouldn't want a bowling ball to land on your child's head!
Importance of Cleaning Furniture Upholstery
Keeping your furniture clean will not only improve the appearance of your house but also make a safer environment for everyone, especially your children.
Here are some health reasons for getting your upholstery cleaned:
1. Reduces Allergies
Your children may be getting sick because of the allergens the furniture absorbs. Pet hair, dust, and mold trapped in the fabric can make it hard to breathe in your own home. Regular upholstery cleaning can eliminate these allergens without harming or dulling the fabric.
2. Removes Odors
Furniture traps scents, which can make your home smell uncomfortable. Investing in a house cleaning service like HomePlus in Manchester, New Hampshire, can help eliminate foul odors from your furniture. This will help your children play comfortably without being turned off by unpleasant odors.
3. Creates Hygienic Conditions
Your furniture serves as a breeding ground for bacteria and germs. Your furniture's fabric is a breeding ground for bacteria and grime. Regular upholstery cleaning can help remove dirt and food particles that have become embedded in the fabric, making a sanitary space for your children to enjoy!
4. Improve Air Quality
Your furniture collects a lot of dust, filth, and allergens on its surface. By cleaning the fabric, you enhance the air quality in your home because these particles can longer fly into the air when your children sit down, allowing them to enjoy cleaner air!
If you are not sure how to achieve the best results when cleaning furniture, consider hiring HomePlus!
Our professional house cleaning service in Manchester, New Hampshire, has cleaning experts who are qualified for making your furniture germ-free. Our cleaners make sure the products used for your cleaning furniture are safe for children and pets.
You can book an appointment with us in sixty seconds by clicking here!
---