How to Keep Your Cleaning Supplies Ready and Near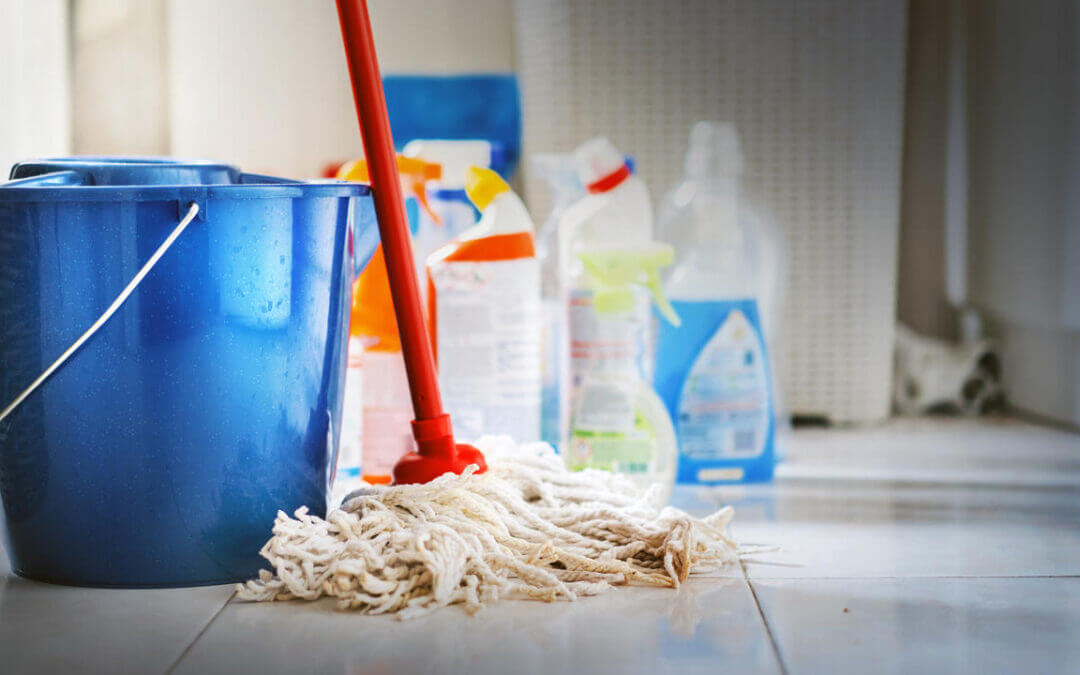 Sometimes the cleaning supplies you need might be difficult to find, especially if your closet or cabinet is unorganized. However, preparing and organizing your cleaning supplies makes the job much easier.
If you don't have to rummage through a mess of materials or can find the broom in seconds, you'll be more likely to clean regularly. Nobody likes to waste time searching for cleaning materials when they desperately need them. You may save time and work while keeping your house clean and tidy by arranging and storing your cleaning products in a handy spot.
This article will teach you how to keep your cleaning supplies ready and near. Let's get started.
Make a Cleaning Station
Build a separate cleaning workstation as the first step in having your cleaning items available and close at hand. This may be a kitchen or laundry room shelf or cabinet or even a tiny storage place in your bathroom.
Consider the sorts of cleaning items you typically utilize most and how frequently you need to reach them when designing your cleaning station. If you use a lot of kitchen cleansers, for example, it makes good sense to place them in a cupboard close to the stove or sink.
Utilize Containers and Baskets
By arranging your cleaning supplies in baskets and other containers, you can keep things tidy. Containers can hold sponges, scrub brushes, and other small things, while baskets can hold rags and cleaning solutions. Label the baskets and containers to make it easier to find what you need.
Also, it would help if you got specially made bins or cupboards to keep your items ready for use. These cabinets or containers not only look nice, but they help keep your belongings organized. Thus, you won't have to go looking for a certain brush or cleaning product when you begin cleaning.
Hook Up Your Tools
Placing cleaning materials on hooks keeps them accessible and tidy. Mops, brooms, and dustpans may be put on a wall-mounted hook to save the floor area and make it easier to find what you need.
Consider installing a pegboard or another type of wall-mounted storage system to make the most of your wall space. Hang your cleaning equipment, such as brushes, brooms, carpets, and other similar things. Additionally, if you hire HomePlus house cleaners in Waltham, MA, to clean your property, we will also help you to get your cleaning supplies ready and near.
Store Supplies Safely
Various cleaning supplies might be deadly if not maintained correctly. For instance, bleach may be toxic if it comes into touch with other chemicals, and some cleansers can be deadly if consumed.
Pay attention to the labels on all cleaning materials and keep them following the manufacturer's directions. Keep products out of the range of kids and pets, and avoid keeping them in regions with severe temperatures or dampness.
Refill Supplies as Needed
Be sure to replace your cleaning products as needed to ensure that they are always ready to use. Monitor your cleaning product amounts and reload them before they run out.
Extra supplies, like brushes, paper towels, and garbage bags, should also be kept on hand. This way, you'll always be prepared to clean up any problems that arise.
Keep Your Cleaning Supplies Clean
When you use your household cleaners, tidy them up and set everything aside right away. It maintains your cleaning area and guarantees that your materials are suitable for the time you want them.
For instance, after using a sponge or cloth, clean it well and hang it to dry. If you spill cleaning product, wipe it up with a paper towel and adequately dispose of it.
Evaluate Cleaning Products
How often open toilet cleaner or window cleaner bottles do you keep beneath the sink? Each should only have one of each. Combine two partially used bottles of the same brand and trash or recycle the empty container.
Look for cleansers that may be used on a variety of surfaces. You don't always need to use a separate cleaning. Or, go organic by making your cleaning supplies with distilled vinegar, baking soda, and a few drops of dishwashing liquid. If you prepare your cleaning solution, please be sure to label it correctly.
Make Cleaning a Habit
Lastly, making cleaning a regular practice is the best way to have your cleaning products ready and close at hand. Set aside a couple of minutes each day to clean up your house and clean up any problems as they occur.
Creating cleaning a regular part of your life will increase your chances of keeping your cleaning products arranged and within easy reach. As cleaning becomes a habit, it is much simpler to keep a clean and tidy house.
Hire the Cleaning Service
HomePlus house cleaning services in Waltham, MA, will help you deep clean your home, carpet, windows, and other things. We have expert cleaners that can clean everything at reasonable prices.
Contact us by clicking here.
---