How to Clean Your Home's Store Room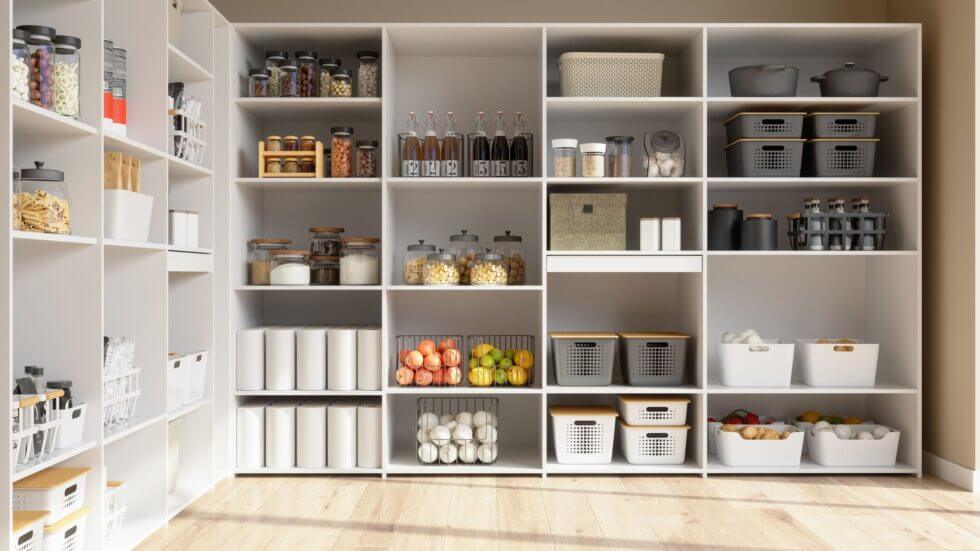 Cleaning your house and its contents on a regular basis can assist in avoiding wearing down of stored items and long-term harm from moisture. Even a well-maintained store room needs a periodic cleaning to combat mold growth and dust.
Some storerooms might need a more thorough cleaning based on the goods stored. If your storage room contains sensitive substances like chemicals, you may need to engage expert cleaners. Our Maid Service in Concord, MA, can help you with this.
However, if you want to do it yourself, this post has got you covered. Here we have highlighted the steps to perform to clean your home's store room.
Grab the Cleaning Supplies
Before beginning the cleaning procedure, make sure you have all of the required cleaning supplies on hand.
Dishwashing liquid and duster
Cotton swab
Broomstick
Bleaching, Mop, Scrubber, Soap, etc.
Now that you have all the cleaning supplies move on to the following steps.
Step 1: Move the Items
Move the stuff from your storeroom like tables and old sofas. If the items are waterproof, just wipe them clean with a dusting cloth or rinse them.
It is important that you dust these items outside. Keep them outside the store room unless you have finished cleaning it.
Step 2: Clean the Shelves and Closets
Remove everything from the closet so you may dust the shelf. Clean the floors, corners, and baseboards next.
Wipe off shelves and cubbies, particularly upper shelves and places that are more difficult to reach since they may have more accumulation.
You should also clean any clothes hangers, crates, baskets, or racks you have in your closet.
Step 3: Replace the Air Filter
Your air filter should be updated every two to three months, preferably.
Use spring cleaning as a reminder to change it if you haven't done so already.
A good functioning air filter ensures that your storage room receives clean air. Uninstall and wash the filter, even if it was recently updated. A lot of debris gets stuck in it, so give it a thorough cleaning session.
Step 4: Clean the Floor
Sweep the storeroom surface and then use the broom to remove any webs from the ceiling. The brush may also be used to remove dust compounds from the walls.
Applying hot water and soap, mop the floor inside the storage room. Scrub away any exceptionally difficult stains which the mop can't eliminate with a scrubbing brush.
Step 5: Clean with Bleach
If you notice mold in your storage space or on the objects you are storing, make a solution of one part bleach and three parts water.
Using just a sponge dipped into the water and bleach mixture, scrub the mold away—caution when cleaning mold; wear goggles, gloves, and a mask.
Step 6: Keep the Storeroom Safe from Moisture and Dust
If moisture is an issue in your storage facility, place wooden pallets on the floor. The pallets will raise the stored things, keeping them away from the thin layers of water that accumulate on the floor of your storage area.
Return the items to be stored in the storage room. Place them atop the wooden pallets. Before cleaning the space again, drape a tarp over the stored objects to protect them from dust and filth.
And now you have a clean storage room. If you are still unsatisfied, you can also try the following methods.
Follow The Rule Of FIFO
The FIFO rule is extremely important for restaurants, but you can use this rule in your home as well. To use the food before it expires, attempt to organize the storeroom items according to the first in, first out guideline.
This implies that if you buy new items from the market, you should position them next to the old ones to guarantee that the old ones get utilized first. It ensures that all items are utilized before their expiration date. It saves you money and reduces food ingredient and product waste.
Move All Unnecessary Items
Less stuff means easier cleaning. Moving any sorting boxes or garbage bags into the hallway is another wonderful decluttering tip and method to keep your storeroom immaculate.
Taking extra things out will allow you to keep your thoughts clear and drive you to deal with the clutter sooner rather than later.
This will make your house store room seem cleaner, and you will have more space for your important items, which you can store properly in your store room.
Cleaning Outdoor Store Room
Attempt cleaning your outdoor storage space with a pressure washer or a hose.
It is a simple and effective technique to clean the storeroom without having to mop or sweep.
Get Some Extra Help
Your storeroom is a vital part of your home, and you should maintain it. In the storeroom, you will find your clothing, which you will need to wash, as well as your food supplies and other necessary items.
It is simple to clean your storeroom if you follow the methods above. Still, if you encounter any difficulties or want assistance, HomePlus is always here to assist you. Our house cleaners in Concord, MA, will clean your storeroom in quickly and professionally.
Book with us in 60 seconds by clicking here!
---