A Quick Guide to Garage Cleaning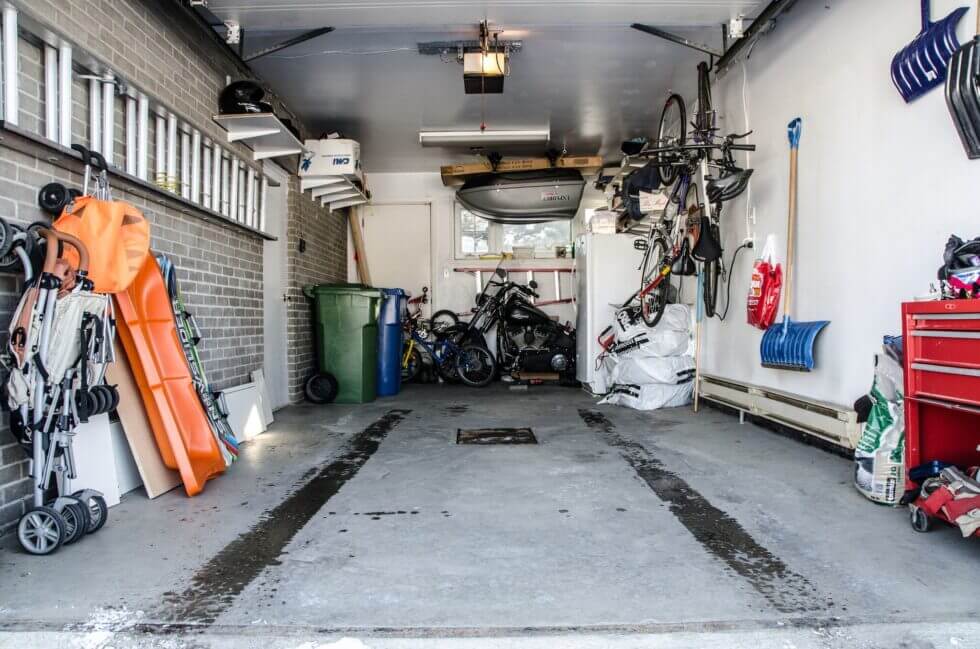 The garage is the repository for all things we don't know what to do with, like holiday decoration items that have not been returned to the storeroom. Projects that are only partially completed and bundles of scrap wood all find a place in your garage.
It's the one room in the home where we can close the door and overlook it, and we frequently do. However, the trash is always present, lurking in the shadows, taunting us. And, as much as we try to ignore it, a cluttered garage may be a major cause of stress.
In this post, we will give you a quick guide to garage cleaning. Let's get started.
Take Everything Out
The first step in garage cleaning is simple, just inspect through and find what's inside the room. Start with a part of your garage and bring anything out onto your driveway to sift through.
This garage cleanup tip will not only make it simpler to work, but it will also help you to see how much area you get to work with and which forms of storage could work best when it comes time to organize the goods you're retaining.
Make Repairs or Improvements
While your garage is vacant, consider making any essential repairs or renovations. Here are some tasks to look about:
Fix drywall damage.
Retouch the paint.
Strengthen shelves, hooks, and other organizational systems.
Examine and fix any exposed or broken wires and outlets.
Replace light bulbs.
Repair concrete floor cracks.
Seal any gaps using spray-in foam or sealer, then apply a protective coat of flexible coating.
Make your window seals out of chalk.
Repair your garage door.
Look for rodent indicators and plug holes or put traps.
Gutter cleaning surrounding your garage.
Sort, Eliminate, Donate or Sell
After everything has been removed from the garage, it is time to organize everything into three piles:
Consider whether the item is something you'll use again or one you've utilized in the past year. Are you keeping those roller skates thinking your kids might wish to use them, or that tennis racket that should be re-strung? These are the kinds of items that contribute to clutter.
Donate much of your old stuff and save what you need. And also eliminate the chemicals and other potentially hazardous materials from the garage.
Put in Shelves, Hooks, and More
After determining where everything needs to go, you must add items to suit them. Cabinets, containers, hangers, and wall tracks are excellent choices. This will not only maximize your space but will also make things seem much neater.
After you've installed the necessary equipment, you may begin reassembling items. You may need to consider some changes since what you envisage might not always work out. Nevertheless, with a bit of trial and error, you'll be able to find a place for each item and finish up with a tidy and organized garage.
Clean All Surfaces
After you've cleared the floor and tables, it's important to tidy your garage. It would be best if you started by sweeping and vacuuming not only the ground and tables but also the walls and ceiling. This can aid in the removal of old cobwebs.
After that, you should clean the walls. Clean and sanitize these areas using a solution of equal parts bleach and water. There might be a huge mess in your garage, perhaps oil or chemicals that are dangerous to your health. Therefore, you can contact HomePlus professional home cleaners in Boston, MA, for garage cleaning.
Wash the Floor
Use a professional concrete cleaner or a combination of equal amounts of white vinegar and warm water to clean your garage floor. Work your way from the far borders to the garage door. Instead of cleaning, you can pressure wash the floor.
Allow your floor to dry thoroughly before stepping on it to reduce your chance of falling. Consider going through your belongings or performing other cleaning jobs while you wait for the floor to dry.
Remove Stains
Garage flooring is frequently splattered with stains from automobiles, lawn machinery, and other sources. Scrub away oil or rust stains using a grease-fighting dishwashing detergent or lemon juice combined with baking soda.
You may also make a solution by combining 1 ounce of Trisodium Phosphate (TSP) and 1 gallon of boiling water, but be careful to use eye protection, gloves, and jackets when dealing with this item.
Hire the Professionals
Consider hiring a professional garage organizer near you if you are overwhelmed by cleaning and arranging your garage. HomePlus house cleaning services in Boston, MA, will help you clean your garage and extend its lifespan. Our experts can help you maximize your space and develop a system that will work for you in the long run.
Contact us by clicking here.
---