7 Signs Your Professional Cleaner is Doing a Good Job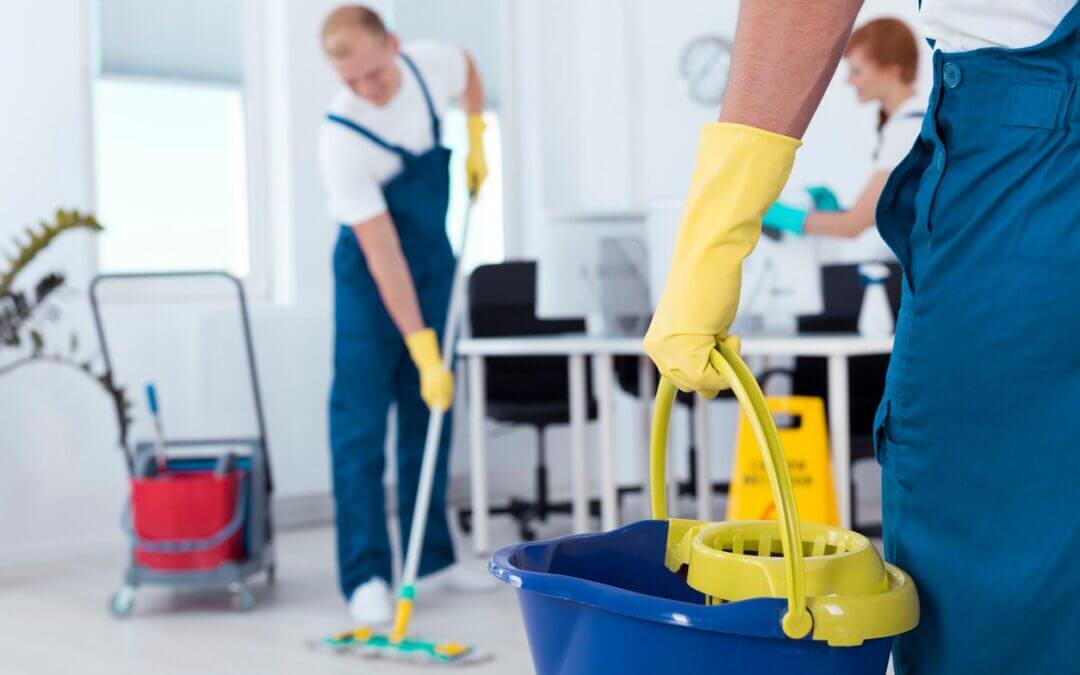 Hiring a professional cleaning service has a lot of advantages. For one, they start saving you time by taking the cleaning chores out of chores.
Cleaners have the correct tools and supplies for the work, and, most notably, they're likely to perform significantly better cleaning work than any other person in your home.
Even if all of this is true, how do you ensure your professional cleaner is performing a decent job, particularly when contrasted with others in your region?
In this article, we will discuss 7 signs that show that your professional cleaner is doing a good job and you can have your house in safe hands.
1. Reliable Team
Reliable Commercial cleaners would make a wonderful cleaning service. Reliability is tough to come by if your cleaning crew does not know how to recognize an untrustworthy person.
Everything starts with the interview. The recruiting staff for commercial cleaning should know how to ask the correct questions to determine a person's dependability.
Your cleaner should be able to provide the service you require on time. If you need emergency cleaning, they should be available for you as well. A cleaning firm should have capable of allocating a committed worker for a certain company to carry out the task from start to finish.
2. The Team Is Trained and Follow Proper Cleaning Procedures
It is a beginner error to believe that there is little difference between an ordinary clean and a professional clean. The main difference is that you will see the same type of ultra-clean results every time, but the regions aren't genuinely clean.
Professional cleaner training also includes safe chemical handling and storage, as well as learning the tools and equipment to use for certain regions and materials.
Well-trained workers take a structured and consistent attitude to their job that not only ensures that your office's cleaning criteria are higher, but they're also more likely to get the space germ-free.
3. How Long Do They Take to Clean Your Home
If you receive a first-time clean in less than three hours, you should question how thoroughly your property was cleaned.
Consider this: it is the first time your house has been professionally cleaned. Your maid should be cleaning, striving to remove hard water stains, paying close attention to cracks and holes, and being meticulous. All these tasks take time, so ensure that your cleaners give proper time to every task.
If you contact HomePlus house cleaning services in Stoneham, MA, we will clean your home and office in the shortest period possible.
4. You Are Confident That All Areas Are Spotless
The instant you step into your home or workplace, you see and sense that it's clean. You may safely touch everything without fear of coming into contact with viruses. Dust and dirt are visible to the naked eye. Visitors, customers, and future clients will notice if you can detect these.
It may be off-putting to them. Sure, their management has a system in place to monitor their work, but as a client, you must also be vigilant and determine whether you are satisfied with how the cleaning is done.
5. They Always Use Safety Signs
Professional cleaners can never fail to place signs to protect every individual's safety, whether it's for a wet surface or a recently cleaned desk.
If your cleaning crew does not do this, you should speak with them right away since it might be a significant hazard and costly, especially if someone falls and slide on your property.
6. They Work at a Moderate Pace
If you notice that a cleaner is leaving and entering your home quickly, likely, they're simply hurrying during their work.
In contrast, if they appear to be functioning too slowly, they may be attempting to prolong their shift. This may be especially problematic if they are paid per hour and don't have other work after yours.
7. Communication
It is critical to keep communicating even after the agreement has been signed. A customer's connection with a cleaner will not always consist of butterflies and rainbows.
There will arise a moment when the customer will be dissatisfied with the work that has been done. In this market, having a competent customer service team is equally essential. A reputable cleaning firm understands how to respond to consumer comments.
They understand how to communicate effectively to ensure that the problem is resolved as soon as possible. After all, our golden rule is to always keep the consumer pleased and satisfied.
Hire the Professional Cleaners
If you are searching for a new cleaning staff, don't be afraid to ask questions about the SOPs of the company. HomePlus professionals will respond to your concerns and provide you with high-quality service. You can hire HomePlus house cleaners immediately in Stoneham, MA, to clean your home with professional tools and expertise.
Contact us by following this link!
---