Why Do You Need House Cleaning Services in Boston MA?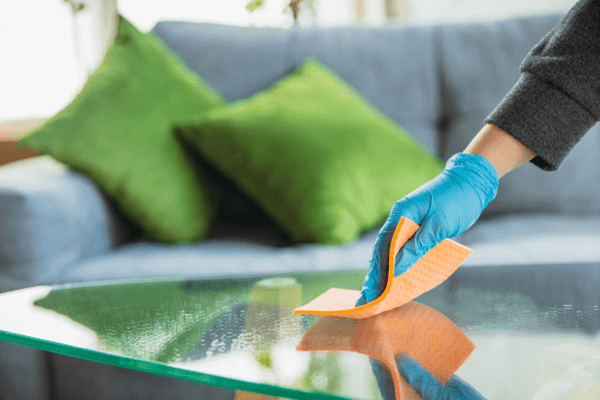 You may be wondering whether there is any point in hiring professional house cleaning services. After all, how hard can it be to wipe the floors and dust the furniture? Won't hiring professional services simply lead to you spending more money and having the same house that you have always had?
Wrong! Professional house cleaning services offer a plethora of advantages. Not only are they not as expensive as they initially seem but hiring a professional house cleaner will probably make it impossible for you to go back to cleaning on your own.
Here, we will explore a few advantages of using house cleaning services. Towards the end, we will mention why you should use HomePlus Cleaning as your house cleaning service in Boston MA.
The Cost is Actually Not That Much
The biggest barrier people have to professional house cleaning services is the cost. They look at their hourly rates and think that the service is simply too expensive.
What they don't factor in is that professional cleaners usually have efficient cleaning systems. This means that they will be in and out of your house before you know it. With multiple people in one team, the speed at which house cleaning services work is much faster than how you work.
To add to this, you can select the package that you want. If you want a deep clean, it will cost more but you will know that every single nook and cranny in your house was cleaned. If you just someone to come in and regularly clean your house, you can opt for a simple package instead. This way, you get to control the cost to a large extent.
The House Stays Clean for Longer
On a related note, you may think you need to call in the cleaners as often as you clean the house yourself.
That is not true. Since most people aren't aware of the proper way to clean their homes, they simply end up reshuffling dirt and dust around the house.
Professional cleaners make sure that all the grime is completely removed from your living space. As such, the house stays clean for a longer time. This leads to you requiring the services of house cleaners less, and thus lowers the cost of hiring them too.
Professional Cleaners Know Your Home Better Than You
The surfaces in your house are different from each other. For example, there may be surfaces that will be damaged by acidic cleaners, while others will be perfectly fine if you use them.
Even cleaning wood furniture is much more complex than you would imagine. Not cleaning it using the proper tools will slowly damage the wood over time. It may not be apparent to you after you clean, but the life of your furniture may be reduced (and we all know how expensive furniture is).
Professional cleaners understand how to properly clean and preserve the longevity of your home. More importantly, they have the correct cleaning products. While you can purchase these products yourself, the number of products required would take up space in your home and rack up the cost of cleaning on your own as well.
The Convenience is Often Underappreciated
The average household in the US spends over 23 hours cleaning their home every single month. Think of the time you could save if you were to delegate that to someone else.
Apart from the 23 hours, there are other ways you may be wasting time on cleaning your own home. For example, the trips to buy cleaning supplies, the internet searches on how to clean properly, and the constant dread of the day when you need to clean your house.
You Can Mix and Match
Based on the aforementioned information, you will notice that there is a hybrid option. If you wish, you can hire professional cleaners to come occasionally and do a basic clean yourself during that time.
On the other hand, you also have the option of calling them when you need the house to be spotless. For example, if you are hosting a party in the evening, you can call the house cleaners in the afternoon to make sure the house is ready for the guests.
Hire House Cleaning Services in Boston MA
Based on the values of promise and delivery, the owners of HomePlus have been serving Boston and its surrounding areas since 2009.
Here are a few of the advantages you get when you choose HomePlus as your cleaning service providers:
Numerous packages to choose from (General house cleaning is ideal for most homeowners).
Stellar reviews from innumerable clients.
Quick and efficient service, with the ability to set up an appointment from our website.
Competitive pricing that beats most of our competitors (as does our quality of service).
The Homeplus promise to reclean your home within 3 days if you are dissatisfied and to pay one of our competitors to reclean that very week if you still don't think we did a good enough job.
If you are living around the Boston MA area and want to avail our services, you can fill the booking form in less than a minute, and we will contact you promptly.
---