When is the Right Time to Hire a Maid Cleaning Service?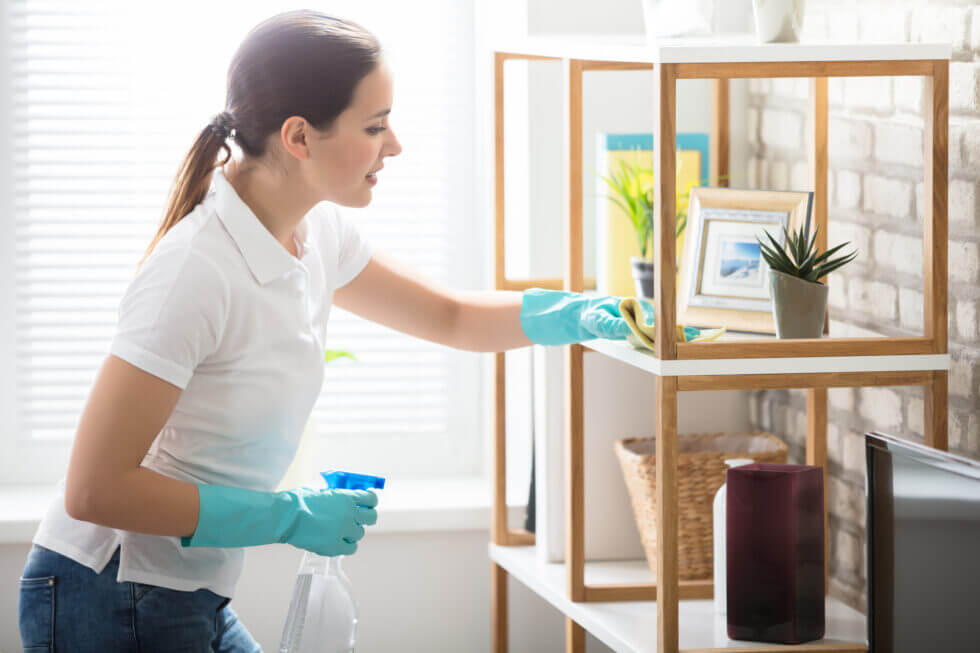 Are you becoming overwhelmed with the level of cleaning your home requires? With everything else going on in your life, do you find it difficult to give your house the attention it deserves? If this is the case, then it's time to hire a professional maid cleaning service.
By doing so, you will get the benefits of a clean house every time you enter. It can help you relax while protecting you and your family from airborne infections.
We understand that entrusting all of your cleaning duties to a house cleaning service can be intimidating, but we're here to help you feel more confident in your decision.
If you are experiencing these six signs, you might want to put down the mop and employ a professional maid service in Newton, MA, for your house.
1. You Have a Hectic Schedule
When you have a busy schedule, cleaning the house is the last thing on your mind when you have free time. Many of us have full-time jobs, children, and other commitments, all of which contribute to our hectic daily schedules.
When you have free time, you may prefer to spend it with your family or do something you enjoy.
HomePlus professional house cleaning in Newton, MA, can assist you with household management. We will get you a spotless, clean home for your family so that you don't have to sacrifice your leisure time for cleaning.
2. You and Your Family Are Catching Infections and Illnesses
Do you frequently sneeze or cough when you get home? Does your nose run or become stuffy when you lie down at night?
These symptoms could indicate that your home is contaminated with dust, allergies, and other microscopic particles.
Dust particles in your home should not be taken lightly, as they can expose you to deadly chemicals. Studies have related compounds such as flame retardants and phthalates to asthma and cancer!
Our house cleaners in Newton, MA, can help get rid of dust and allergens that might be making you and your family sick.
3. Clutter and Untidiness is Affecting Your Mental Heath
Studies have shown that there is a strong link between clutter and stress. The more cluttered your home is, the more stress you will experience in your life.
Some people have a stronger desire for cleanliness than others. So, you could argue that by not keeping your house clean, you're causing yourself unnecessary worry.
A professional house cleaning service can help you set things right. They will ensure that your home is kept clean and remove any potential mess. As a result, you'll enter into a perfectly clean and clutter-free home.
4. You Have a Growing Family
It may have been easier to maintain your place as a single individual living in a small space. However, as your family grows, it might become harder to keep your house clean and tidy up to the same level as before.
It can be challenging to keep up with cleaning when you have kids at home. Stains, spills, strewn toys, and dirty dishes almost never end. Just as you clean something, your toddler appears behind you and undoes all you've just done.
Getting a maid service allows you to address your family's problems adequately while worrying less about maintaining cleanliness.
5. You Are Expecting Company
If you have guests coming over and don't have time to clean everything before they arrive, this is an excellent opportunity to contact a cleaning service.
You might also want to hire a cleaning service if you're expecting visitors to stay for an extended period.
Hiring a reputable maid service in Newton, MA, is a great way to ensure you have a spotless home when entertaining your guests.
Another advantage of hiring a cleaning service is that you will have more free time to prepare for your visitors' arrival rather than cleaning.
6. You Are Physically Unable to Clean
If you're recovering from an injury or anything else that has limited your physical activity, then it might be the perfect time to hire a cleaning service. Keeping your safety in mind, you should not attempt to clean the house. You want your area to be clean and tidy, but you should delegate this task to the pros.
You can set a cleaning plan with a hired cleaner to guarantee that your home receives the attention it needs.
It's Time to Hire Professional Maid Service
If you are experiencing any of these signs below, then it's time to hire a cleaning service. Getting professional house cleaning in Newton, Ma, from HomePlus can relieve you of a lot of duties and allow you to focus on the things that matters the most!
You may also lack the necessary skills to clean your property as thoroughly as a professional cleaner can. Our experienced house cleaners in Newton, MA, can help you get your property in tip-top shape and achieve a degree of cleanliness in your home that could be difficult toachieve on your own!
For booking, click here!
---