What to Look for in a Commercial Cleaning Company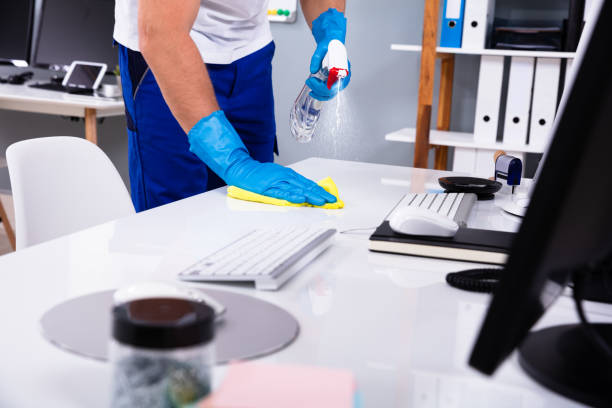 As your business evolves and grows and your needs expand, it becomes increasingly difficult to keep things clean. Depending on what the building is utilized for, you can easily spend dozens of hours a week attempting to keep up. But why take a huge burden upon yourself and your employees when you have professionals out there to do the cleaning for you!
Whether you are too busy to handle all of the cleaning jobs on your own, or you are moving into a larger office, you need a skilled, dependable, commercial cleaning company to manage your ever-changing needs.
So, how do you find the best commercial cleaning service for your building? Here are the top five features you should look for in a commercial cleaning company.
1. Excellent Reputation
Commercial buildings are not easy to maintain clean. As such, it's important to search for a commercial cleaning company with a good reputation among building owners. You should try to obtain reviews from others who have similar spaces to yours.
Multiple websites allow you to learn about the cleaning business you're selecting for your building or offices. Yelp and Google reviews are good places to look for unedited reviews of a firm.
It's also a good idea to check with the Better Business Bureau. You want to know if a company has been subject to any complaints.
You can find more costumers reviews about the company you're considering on the following sites.
Angie's List
Business.com
ConsumerAffairs
Glassdoor
Vendcop
Manta
Judy's Book
2. Competitive Pricing
It's essential to choose a business cleaning firm with a good reputation, but only if you can afford them. Your next step is to receive a free quote from the best commercial cleaning services on your list.
What will you pay for the same basic cleaning services from each of them? Are there any advantages to working with one company over another?
Find out why one company is more expensive than the others. Check whether they provide better cleaning services, have more positive client ratings, etc.
3. Exceptional Cleaning Service
Clean buildings can have a significant impact on your business's performance. This is especially true if your clients frequently visit the facility. For example, a not properly cleaned gym may begin to lose members.
Businesses are often forced to pick cleaning companies that provide either too many or too few of the services they require. A good cleaning company will recognize that there is no one-size-fits-all strategy for providing the services your facility requires.
Find out what cleaning services they provide and whether or not they specialize in cleaning spaces similar to yours. Also, ask them if they provide customized cleaning plans.
4. Tools and Equipment Used
One of the greatest benefits of outsourcing your cleaning to a professional company is the potential cost savings in terms of personnel, focus, and expertise. When you hire a cleaning service, you should expect them to use cutting-edge technology and cleaning solutions to keep your facility in tip-top shape.
Ask the potential cleaning staff whether they have certain cleaning supplies that meet strict disinfection or sanitization procedures that your business may require. Inquire about where they buy their supplies from and whether they use noise-canceling equipment. Lastly, make sure they offer eco-friendly cleaning services.
HomePlus commercial cleaning services in Acton, MA, keep top-tier cleaning supplies and adopt green cleaning practices. For instance, our cleaners work with microfiber cloths and avoid using harsh chemicals and paper towels. We also use energy-efficient appliances to ensure the lowest carbon footprint.
5. Employee Training and Screening
A good cleaning company puts a lot of thought into the hiring process. They only hire cleaning specialists with the greatest level of ethics and diligence. Additionally, the cleaning technicians should have received some form of training to ensure that no damage is done to your property and that the highest standards of cleanliness are achieved.
Look for a cleaning company that offers training to their employees. This will improve the professionalism, safety, and quality of the service.
Also, inquire about the type of screening the cleaning company uses for hiring new cleaning technicians. Their employee screening must involve a background check for criminal records.
6. Licensed and Insured
Lastly, be sure the company you hire to clean your facilities is licensed and insured. A legitimate cleaning company will have a state-issued business license.
It should also carry insurance. In the case of an accident, professional liability coverage helps protect your company's property and assets. For example, if a cleaner unintentionally drives a broom handle through a computer monitor's screen, the insurance coverage will cover the cost of replacing it.
Find the Best Commercial Cleaning Company for You
If you're working hard to make your business thrive within a competitive environment, the obligations of office cleaning might be a burden that slows you down. Instead of wasting your company's time and resources on cleaning chores, allow a professional cleaning company like HomePlus to take care of the dirty work!
Our commercial cleaning company in Acton, MA, utilizes up-to-date technologies and techniques to deliver a job that meets our client's expectations. We are committed to providing the highest quality cleaning to help national and local companies keep their facilities in pristine shape.
For booking, click here!
---