Types of Professional Cleaning You Can Get in Boston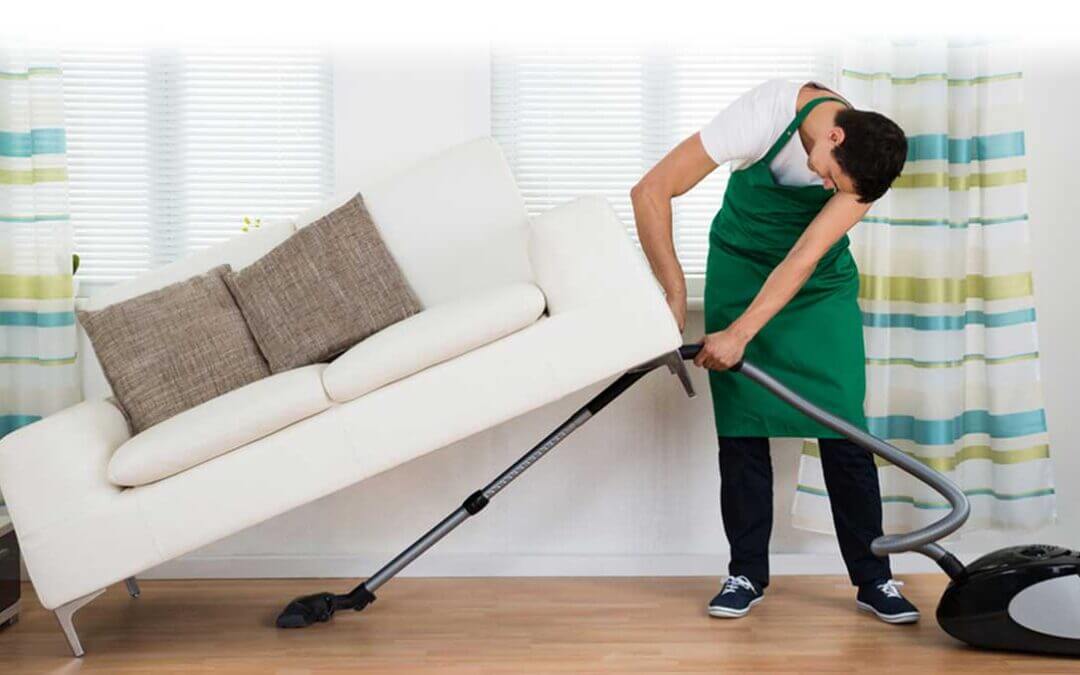 It will help if you put tremendous effort when it comes to cleaning your place. Everyone loves a hygienic and clean place, but not everyone can do it correctly by themselves. Sadly, cleaning our home is something so mandatory that it is impossible not to do it.
In today's hectic life, not everyone has enough time or the necessary skills to perform the cleaning tasks. Almost everyone wants respite from the daily cleaning chores. Even if someone does it themselves, there is a high chance that what looks clean on the surface may not necessarily be clean underneath.
A trustworthy professional cleaning service can help you overcome such issues. So, are you up looking for house cleaning services in Boston, MA? Well, if you are, then you are at the right place!
To help you get ahead when it comes to house cleaning, let us give you an insight into the several types of professional cleaning services offered in Boston by the HomePlus cleaning service.
Janitorial Cleaning Services
Janitorial cleaning is completed as a regular cleaning task at a public facility such as schools, religious centers, businesses, large office spaces, etc. It gets completed at a specific time interval. The tasks performed and the required frequency are determined by the type of facility and their specific cleanliness requirements.
HomePlus assesses the cleaning needs beforehand to make sure that an adequate time is dedicated when hired for janitorial cleaning. We concentrate on building a team of skilled and efficient janitors and assigning them different objectives including sweeping, sanitization, general building maintenance like changing light bulbs and fixing broken doors among other things.
Spring and Fall Deep Cleaning
Spring and fall cleaning are deep cleaning projects. Setting aside time annually to deep clean your home is essential in order to keep your place organized and germ-free. Spring/fall cleaning by HomePlus helps you overcome dust, germs, and mildew before it becomes an issue.
This service tackles every room in your house – from bedrooms, bathrooms, kitchen to the living room. It starts with a general clean for all the rooms, and then going to each room one by one to make sure that even the tiniest crevice in your house is dirt-free.
Spring/fall deep cleaning services include a deep cleaning of windows, ceiling fans, refrigerators, and almost everything else that you can imagine.
Move-in/ Move-out Cleaning Service
Moving remotely is an exciting transition in life. However, since there is so much to take care of from packing your belongings to decorating your new home, it can be a very stressful time as well. One of the biggest problems faced while moving is cleaning your former or new house.
A move-in/ move-out cleaning service is just like a spring and fall cleaning without furniture. Besides this, cleaners would perform the same tasks for a spring/fall deep cleaning, consuming 6 to 8 hours (depending on the condition of the house).
There are some additional tasks such as cleaning the refrigerator, cabinets, and oven included in the move-in/move-out cleaning as add-ons. It makes sure every nook and cranny gets cleaned so that the whole place looks flawless.
HomePlus Cleaning offers move-in and move-out residential cleaning services in Boston, MA. So, whenever you plan to move, you can hire our professional house cleaners in Boston. They will take care of all the created mess for you. Our trained and experienced cleaners would thoroughly clean your new or old home to make your moving experience as smooth as possible.
Wash and Fold Laundry Service
Our In-Home Wash and Fold Laundry, packaged with light cleaning of the overall house, is tailored to best fit your needs. We offer everything from start to finish; Sort, Wash, Dry, Fold, Hang & Put Away Laundry!
Besides laundry, we even straighten your home by providing light cleaning while your clothes are in the wash! This helps you to have a perfectly pristine home constantly.
This Wash and Fold Laundry package is best paired with our recurring cleaning packages. The perk of our service is that its cost is not nearly as much as you may think and quite affordable.
Are You in Search of Professional Cleaning Services in Boston?
If you are someone who is obsessed with cleanliness and just cannot stand a dirty home, you have no better choice to opt for than the HomePlus.
Besides the aforementioned services, you can also go through various other services that we offer by clicking here. Simply pick the one that best suits your needs and get to the hiring process.
HomePlus cleaning provides never-disappointing house cleaning services in Boston, Massachusetts. If you want to hire our professional cleaners, you can call us right away or fill a form in just one minute by clicking here, specify the services you want to opt for, and waiting for us to confirm your appointment!
---