Top Tips to Make Your Home Shine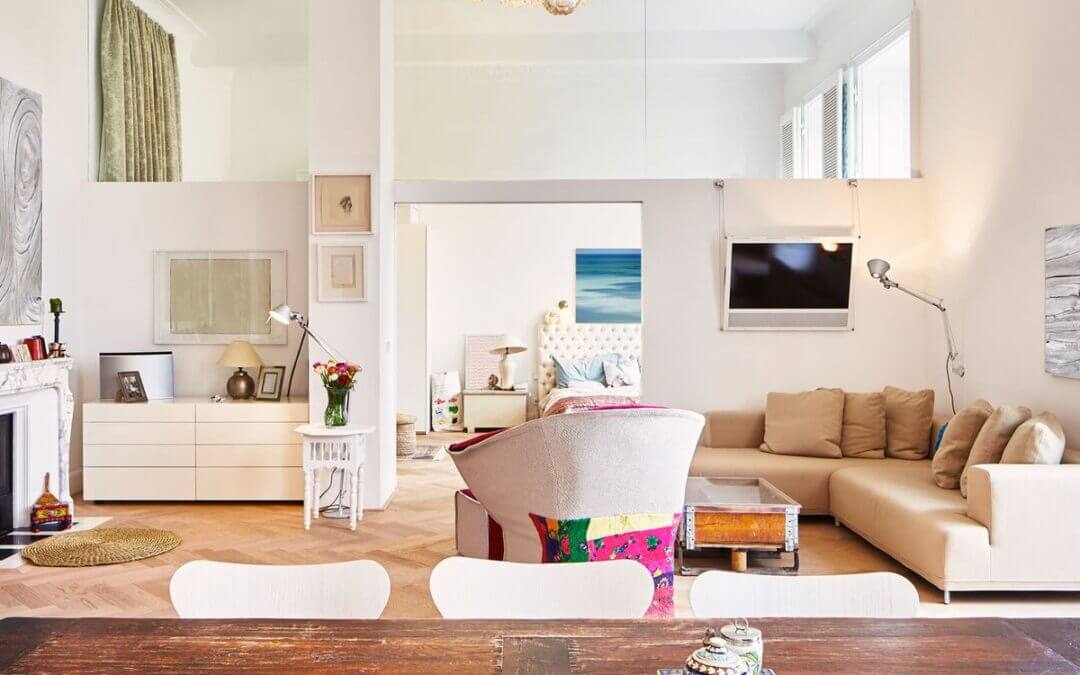 There's nothing better than returning home from a hectic day of work to a fresh and clean home. It is incredibly soothing and might assist you in being more creative. According to several research studies, folks who kept their houses clean tended to be healthier and relatively more active.
Cleaning is a time-consuming chore that requires a lot of work. Therefore, we will provide you with some of the top cleaning techniques for making your home shine with less time spent on it. You aren't even required to spend money on expensive cleaning supplies.
Create a Schedule
A schedule may help you maximize your cleaning and keep your home shining at all times. A good rule of thumb is to set aside one day each week for detailed duties like washing the floors or cleaning the windows and the next day for cleaning and laundry.
This can help you remain on track and avoid a last-minute cleaning frenzy.
Don't Forget the Doormat
Whenever it comes to dirt catching, doormats are the biggest devotee, so make sure you get two doormats, one for inside and one for outside.
This method is extremely useful in the winter when you're wearing salty and snowy shoes both inside and outside the home. Just make sure to wash the mats on a routine basis because unclean mats lead to problems.
Clear Your Kitchen Countertops
Knife frames, mixers, fruit trays, stand mixers, and additional dishes are common items on our kitchen worktops. While all of these elements contribute to a functioning, lived-in kitchen, you don't want prospective buyers to see messy worktops.
Remove everything except one or two attractive items. The fruit dish can be kept, but ensure it doesn't include rotten fruits!
Put on a Fresh Coat of Paint
Painting your walls may radically change the look of your house. When choosing a color for your walls, consider the ambiance you want to create. Once you've decided on a hue, you may utilize it to brighten up any space in your house. It can also be used to tone down too-bright colors.
There may be some places on your walls that you were unable to clean after painting them. In that scenario, you could hire a HomePlus house cleaning service in Massachusetts to paint and shine your home.
Clean Shower Curtains
Remove the fabric curtains and clean them in the washing machine before hanging them to hang outside to dry. Immerse them in salt water before rehanging the curtains in the shower to avoid mildew.
And for plastic curtains, hang them in the shower and sprinkle the top using your preferred cleaner, allowing it to run down the curtain to coat it completely. Let the cleaner stay for a couple of minutes before rinsing or wiping with a sponge.
Don't Overlook Crevices and Tight Spaces
When it comes to cleaning your flooring, cleaning narrow spots may be a real pain. Even the vacuum crevice tool is not always thin and able to fully clean between cracks. Nevertheless, these little places may be a breeding ground for mold, especially black mold spores, which are harmful to your health.
You may use a cardboard tube to clean these tiny spots and keep your property secure. Insert one of the hose's ends into your vacuum hose, then flatten the other end using your hands. Using this makeshift hose, you can now vacuum beneath furniture, flooring, and crevices.
Brighten Up Your Home
Is there a lot of natural light in your home? If so, are you making the most of it? Make sure all of your drapes or blinds are open while exhibiting your house so that sunshine may enter the rooms. Lighting should be added to darker spaces or those that do not receive as much sunshine.
Check that all of your lightbulbs are operating and that your light fixtures are not dusty or unclean. You may also brighten a space by replacing dim lightbulbs with high-wattage lights.
Clean Tile Grouts with a Bleach Pen
Consider using a bleach pen on tile surfaces to change filthy grout into beautiful-looking grout. This process is time-consuming, but the result is sharp, clear grout lines, and it will lighten your house. Draw bleach all across grout lines using the pen.
You can target the grout with the pen without splashing bleach across the tile. Wait 10 minutes before rinsing.
Dust Ceiling Fans
Wiping down ceiling fans and other high, out-of-reach things is a tremendous pain, especially if you are not a professional basketball player.
Wrap a clean paint roller with a dryer sheet and fasten the edges with rubber bands. Add an extended pole to the roller and wipe it off for the most efficient house cleaning.
Hire the Professionals
If you do not have too much time to make your home shine and clean every corner of your house, hire a cleaning service. HomePlus house cleaning services in Massachusetts will clean your house quickly and make it shine and also provide you with great cleaning tips.
Request a quote by clicking here.
---