Signs Your Home Cleaning Service is Terrible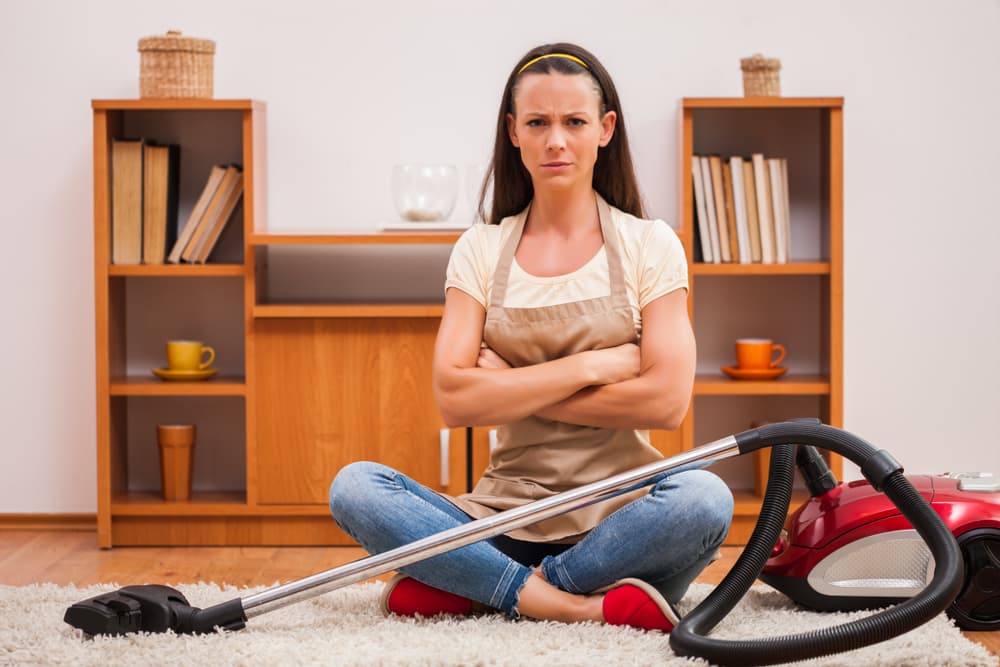 Are you a clean freak and have a busy routine that starves you of your free time? Outsourcing your house cleaning tasks to a professional cleaning service is a great way to save yourself from the headache of cleaning your home.
However, instead of reducing your workload, what if they are responsible for even more stress with an unsatisfactory service? After all, carrying a mop and a bucket does not make you a professional cleaner, does it?
Now the question that arises is that "Is there any way to determine if a cleaning service is legit before hiring them? Along with cleanliness, what matters the most is "safety", as your house cleaner will have access to your home and your household item.
You want to make sure that your cleaner is a dependable professional who has the appropriate training and cleaning experience and a reliable and ethical character. As such, we have prepared a list of red flags to look out for when hiring a cleaning service to make sure that you have no regrets about your actions.
They are Not Licensed
Hiring a cleaning service from a company that is not registered can have severe repercussions. It is your first warning that you are dealing with individuals who lack integrity.
To get credibility, ensure that the cleaning company must be fully licensed by the state where they operate. Unregistered home cleaners can do as they please and maximize profits by evading taxes.
Moreover, suppose you hire an unregistered house cleaning service in Waltham, Massachusetts, or any other state. In that case, it is hard to hold the company or house cleaner accountable in the event of theft or damage.
To ensure that the cleaning company is practicing under the state's laws, you must ask for proof of registration before going any further in the hiring process.
There is No Guarantee
If your cleaning service does not guarantee you satisfaction, then why bother hiring them? Serious and professional cleaners are proud of their work. They care deeply about their reputation, and their clients' happiness matters to them more than anything else.
If your cleaners are not ready to come back and re-clean any problematic areas free of charge after cleaning once, the warning flags are right there in front of you.
While we are on about satisfaction, remember that we here at HomePlus Cleaning never fail to impress and satisfy our customers. When it comes to house cleaning services in Waltham, Massachusetts, HomePlus cleaning is a great option because it our services come with the HomePlus Promise, a promise to reclean your home if you are unsatisfied within 48-hours.
The Cleaner is a Subcontractor
Many so-called house cleaning companies go for shortcuts. Rather than hiring and training employees, these companies pass your work to independent subcontractors (the fact that they will try to hide).
Unfortunately, these subcontractors do not have any insurance, and often lack the necessary skills.
A cleaning business uses subcontractors because, in this way, they cannot be held accountable for subpar service, injury, theft, etc. The company merely acts as an advertiser while the subcontractor performs all the cleaning work.
They are Not Equipped with The Right Cleaning Tools
A good cleaning service comes prepared with high-end cleaning equipment and a wide range of quality cleaning products.
Of course, some clients ask that the house cleaner uses the types of equipment per their personal preference. Some homeowners prefer to stick to products with specific fragrances and non-toxic cleaning agents only.
Achieving those spotless cleaning results without professional tools and high-quality products is impossible. One must pay heed to this warning sign when they are up for hiring some home cleaners.
Very Low Rates
We all know the fact that quality comes at a price. It isn't to say that affordable house cleaning services cannot be trusted.
Suppose any cleaning organization is offering you a very low price for their services. In that case, the chances are that they have ulterior motives.
On the other hand, start-up cleaning companies tend to offer their services at hugely discounted rates to generate business revenue. They subsequently want to attract customers with their qualitative work along with affordable rates.
Therefore, it's unfair to classify all low-priced house cleaning services as suspicious, but instead, consider it a warning sign! Do your research regarding the authenticity and integrity of the business.
Are You in Search of A Cleaning Service That You Can Trust?
With these warning signs, you can depict whether a house cleaning service is worth your time and money. After all, you want a cleaning service that's up to your expectations and worth the investment.
If you're in the market for professional house cleaning services in Waltham, MA with a good track record, get in touch with HomePlus cleaning. Make your appointment today **in just under a minute by clicking here.
---