Nothing Like Fall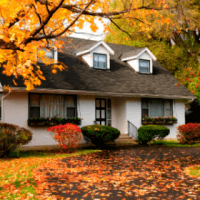 Fall Cleaning
It is that time of year again, the children have gone back to school, the temperatures are cooling, and the pumpkin spice drinks are being released. Fall is right around the corner. This means that you should prepare your home for winter like you like prepare for summer with Spring Cleaning. Avoiding house cleaning in Boston is common, but by using a cleaning service and the tips below, your home will be ready for the winter.
1. Cozy up
With the cooler nights for fall and the cold winter coming quickly, it is time to break out the thicker blankets and linens. You should wash the winter blankets and linens before using them since they may have dust on them from being in storage. You should also think about adding throws to your living areas to cozy up them up.
2. Raid the Closet
Since school back in session, you are going to need to make room for the new clothing and shoes that your children need for school. Go through all the closets in your house for your winter items, and clothing that you wear year round. Inspect all the pieces for dirt, damage, and decide if you are going to wear them. If you can't get the smell out, fix, or are not going to wear an item, then get rid of that item. This makes room to put away the summer clothing and makes room for new winter clothing.
3. Window Treatment
If you are like many people in Boston, you change your window treatments for the warmer weather of spring and summer. The same should be done for the fall and winter. So, pick window treatments made from heavier fabric to block the winter air from entering your home.
4. Dusting
The spring and summer is full of spending time outside. After all this time outside, it is likely that dust has found its way into your home. If you do not want to dust and vacuum your living spaces, a maid service can make your home spotless.
5. Deep Clean
The holidays are coming up fast. While you could wait until December is here to do all the cleaning, or hire a cleaning service to do the work, you should get started now. Our cleaning service can make you home spotless by mopping, scrubbing the kitchen and bathroom, washing pillows, and so much more. If you do not have the time due to school, children, or work, you should hire our cleaning service to clean your home.
Cleaning can be a major stress, especially with all the work that needs to be done in the fall. If you need help getting ready for fall, and you live in the Boston area, we can help you do this when you hire our cleaning service.
Experienced cleaners, ready to help you out
Take a look at what we can do for you
---