Hydrogen Peroxide; The Cleaner's Secret Weapon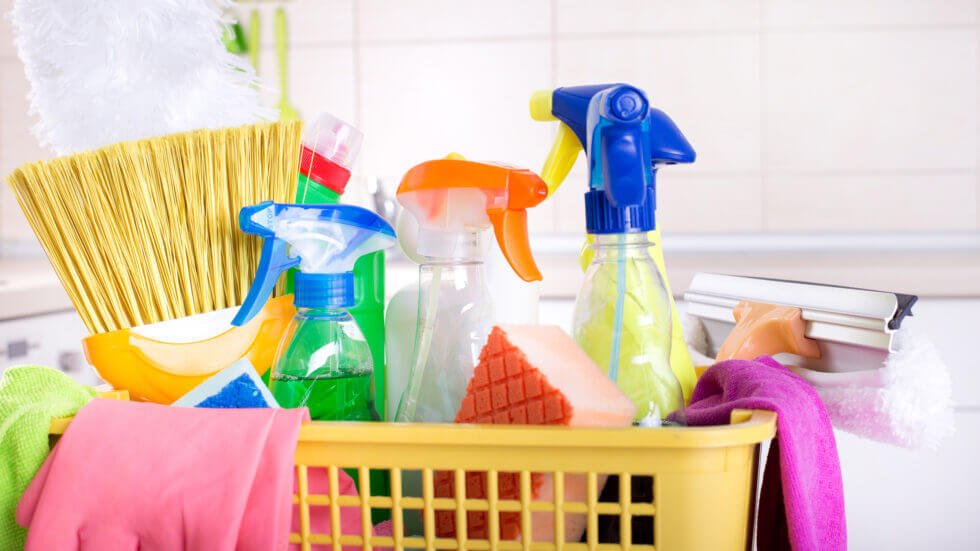 Are you in dire need of cleaning or disinfecting your home with an effective product? Well, you should stop worrying right now because you might have the fix on hand. However, there is a chance that you probably don't even know it.
So, let's get straight to the product, i.e., Hydrogen peroxide and its perks.
First, let me familiarize you with what hydrogen peroxide actually is and why it has quickly gained mainstream acceptance in.
Hydrogen Peroxide is as strong as bleach but breaks down harmlessly. It is well known for its ability to kill and destroy germs, grime, and other dirt. It safely breaks down into water and oxygen after killing germs. The best thing about this product is that it's non-toxic and packs a non-toxic one-two punch.
There are many uses of hydrogen peroxide, many of which will surprise you. We have gathered some top-notch ways to use it and enjoy its significant benefits.
Disinfect Baby Bottles
When maintaining the strength of the bay container is crucial, and disinfection is necessary, there is nothing better than opting for hydrogen peroxide. Hydrogen peroxide is your best bet for delicate items prone to collect bacteria like baby bottle nipples and silicone straws. Since hydrogen peroxide is a non-toxic substance, therefore it's harmless to use around kids.
To disinfect baby items with hydrogen peroxide, wash the containers by hand thoroughly to remove any visible traces of food or soil. After that, soak the bottle overnight in a mixture of water and 3% food-grade hydrogen peroxide. Following these steps, rinse the container well and leave it for drying.
Testing Clean Laundry
Are you wondering if your washing machine is getting your clothes cleaned? You might be in a dilemma about whether your laundry detergent is actually cleaning your large heap of laundry or not. There is a probability that it's just neatly distributing the germs throughout the wash.
Hydrogen peroxide can help you best in this regard. You can test the cleanliness of your laundry by generously spraying 3% hydrogen peroxide on a sample of clean clothes from a laundry load. After that, let it sit on clothes for a minute. If you see visible foaming material, it indicates that there is a lot of bacteria. In such a case, that laundry load needs a rewash. On the other hand, if no foaming is visible, hold your ear up to the sample and listen carefully. If there is a crackling sound, that's a sign that there is still bacteria present.
To make sure your laundry is bacteria-free, use a solid form of hydrogen peroxide the first time you wash. It has several other ingredients that safely enhance the effectiveness of your laundry detergent to get clothes super clean. Moreover, they come in a wide variety of unique fragrances that would leave your laundry smelling pleasant.
Disinfect Hard Surfaces
Hydrogen peroxide can help you disinfecting hard surfaces. Plus, using hydrogen peroxide is something you can easily do. Let me tell you the easy and better way to use it. For this purpose, you just need a spray bottle and hydrogen peroxide. That's it.
First of all, you have to pour the hydrogen peroxide into the spray bottle. After that, spray down the hard surfaces of your home you are trying to disinfect. It may include your bathroom, kitchen, living room and bedrooms.
After you finish spraying, allow the solution to bubble on the surface. As soon as the bubbles appear, leave them for five or so minutes. In the end, finish the process by wiping it off.
Cleaning Under Finger Nails
Along with several advantages of cleaning with hydrogen peroxide, the most important one is that it is safe. Since it doesn't use toxic chemicals to disinfect, it would not cause pollution or hurt the environment, yet being a strong disinfectant.
Therefore, you can use it to clean your fingernails. It can help you get rid of bacteria or fungus present inside your nails. What lives under your unchecked fingernail can directly correlate to the types and quantity of germs found on the rest of your hands. So, grab hydrogen peroxide to help you clean your hands.
To safely clean under your nails, gently scrub a nail brush. After that, spray 3% hydrogen peroxide under your nails and leave it for at least 30 seconds. Finally, rinse and repeat if there is still a need.
Disinfect Stinky Shoes
By now, you must be aware that hydrogen peroxide has the tremendous ability to kill a wide variety of bacteria, fungi, viruses, and spores. This ability is beneficial for eliminating shoe odors. It would help if you douse the inside of your shoes with hydrogen peroxide and let the air dry.
Since complete coverage is the purpose, thus use plenty of peroxides and make sure the shoes are dripping wet.
Are You Surprised to Know the Perks of Using Hydrogen Peroxide?
Those mentioned above are just a few of the countless uses of hydrogen peroxide. Suppose you want to make the best use of hydrogen peroxide whereas you are not pro cleaner yourself. In that case, you can refer to the HomePlus cleaning service. We are right here to offer you excellent house cleaning services in Nashua, NH.
Moreover, you can book the appointment in just one minute by clicking here. Our professionals make the best use of our quality products, and take all the worry out of cleaning in the process.
---