How to Decide if you Should Airbnb Your Home in Massachusetts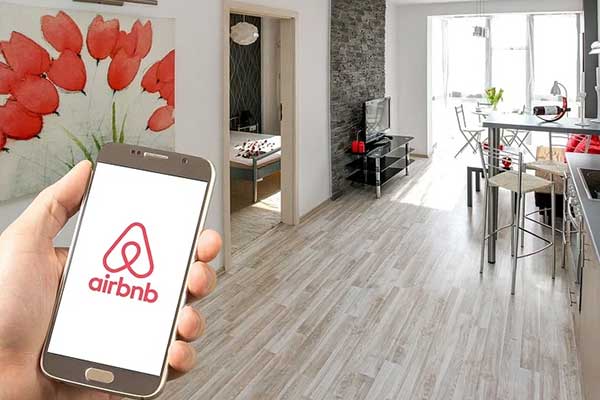 Since Airbnb came onto the scene, it has become easier than ever to rent out excess space in your home. However, that sometimes presents its own challenges. For example, you need to dedicate time to cleaning, entertaining the hosts, and setting up the perfect little listing that will convince people to come in the first place.
If you are wondering whether you should Airbnb your room (or an extra apartment that you may own), then this guide will help you determine if it is worth it. We will begin by taking a look at the profitability, and then move on to the minor but very important details that you need to iron out.
Is it Profitable "Enough"?
If you own the place that you are going to Airbnb, then it will almost certainly be profitable. However, you need to gauge how much you will make on average and decide whether the trouble is worth it.
Prices will vary wildly in the Massachusetts area. Even inside the same city (e.g. Boston), the prices will be very different depending on the area that you are living in.
There are various Airbnb calculators out there that can help you determine your revenue. Once you have determined your revenue, you need to consider the costs.
The financial costs, unless you are renting the place that you are going to Airbnb, are going to be considerably low. The only one that you truly need to consider is cleaning (trust us, you are going to need professional cleaners if you are going to Airbnb a room or a place).
Let's take a look at some other 'costs' that you will need to be wary of:
Setting up the Listing
We wish it was as simple as handing over the key and leaving it at that. However, you will need to dedicate a considerable amount of time to start a successful Airbnb business.
First of all, you will need to create an authentic and credible listing. Make sure that you take high-quality photos, and add a description that convinces people to stay at your place. It is possible to hire a service that will manage your listing(s) for you. However, that is only viable if you either have a listing with a lot of revenue or multiple listings. Otherwise, it will simply reduce your profits.
Taking Out the Time
When we said that Airbnb will require time, we meant it. You will need to inquiries and make sure that you solve all issues that guests may have.
You will also need to be a host once the guests arrive (if they are staying in the same building as you). If you are not a people person, then Airbnb may not be for you at all. Remember that each guest will be different, and you may not like all of them. If they are staying in the same house as you, then you may also be disturbed by their presence e.g. they may have loud friends over.
Make Sure All Legal Avenues Are Covered
Some buildings have policies that do not allow you to host anyone else. If you have your own home, then it should not be a problem. However, those living in a condo or an apartment building may want to look at the policy and the rental documents to confirm there are no legal hurdles.
Also, it is best to confirm the amount of tax you will need to pay from your revenue beforehand. If you live in an area with high tax rates, it is possible that your after-tax profits do not make it worthwhile for you to Airbnb your home.
And Now, the Cleaning
Yes, you may be surprised by how important cleaning is when you have a place that is on Airbnb.
If you are going to Airbnb a part of your own home, then you want to make sure that it is clean after the guests leave.
Even regardless of that, you want to clean the place in between different guests. You do not want one set of guests to leave and the second set to walk into a filthy, smelly place. It will not only unpleasant for all parties involved, but it will also affect the review that they leave you.
Consider Hiring a Professional
Although you can clean the place on your own, it is almost certainly never worth the effort. Cleaning after yourself and your own family is difficult enough, imagine having to clean up after somebody else.
Some families also Airbnb their entire home when they go on vacation. In that case, you want to make sure that you do not get in from a long flight haggard and jetlagged into a mess.
As such, it is best to go for a professional cleaning service. Lucky for you, HomePlus Cleaning has you covered! Having operated in the Massachusetts area for years, we have built a business on trust and performance. Whether you need to get your home cleaned after an Airbnb or want to make everything look nice for a holiday, contact us now to book an appointment!
---