How to Clean and Preserve Wooden Furniture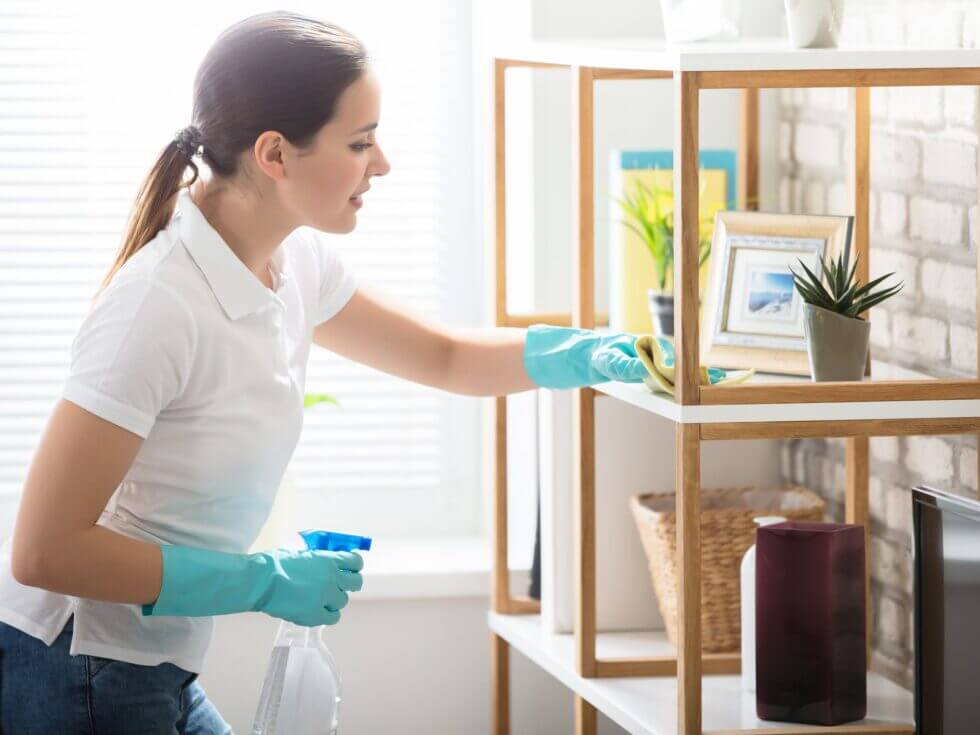 Are you searching for ways to keep your wooden furniture pristine? For cleaning and preservation of wooden furniture, various terms get thrown around, for example, tidying, cleaning, waxing, and finishing.
Wooden furniture provides a sense of appeal to your place with its classic charm. Any wooden artifact is a focal point deserving of all the attention it attracts. It's for the same reason that extra care and attention must be paid to its preservation.
However, it's critical to understand what works and what doesn't.
If you don't clean your wood furniture over time, it shows grime or dirt that is tough to remove with a duster. Sometimes, even if you clean wood furniture periodically, shiny streaks are still visible over it.
We'll show you how to clean and protect wooden furniture from wear and tear. We'll also teach you how to use easy, practical techniques to extend the life of your furniture.
You can enjoy wood furniture's natural beauty and durability for many years if you properly care for it and maintain it.
How To Clean Wood Furniture
Here's how to clean your wood furniture clean without ruining the finish:
To eliminate surface grime, dust the furniture. After that, it's time to clean up the light soiling.
Begin with the gentlest cleanser and work your way up as required. Mix a dilute solution of water and dish soap together.
Wipe the entire piece with a delicate cloth dipped in the solution, wrung out. You'll need a moist cloth rather than a wet one.
Rinse your cloth frequently, and don't soak the wood.
Dry the item completely with a second, clean cloth.
Polish Your Fine Wooden Furniture
Even though there is a breaking point in how polishing your furniture can shield it from nature's harm, specialists express that polishing your wood furniture is an intelligent thought to cause its surface to feel less frictional.
The polishing will give the exterior an extra sheen every wood furniture proprietor needs.
Cleaning would likewise lessen scratches on a superficial level and repulse the residue on it. Believed sources again notice that finishing holds minor types of fluids back from saturating the wood's pores. The last thing you need is your wood to spoil in light of being damp from water spills.
Use Coasters to Maintain The Shine
When putting glasses or mugs on wood tables, always use coasters to avoid rings and heat damage, and never place hot food directly on the furniture.
To protect your dining room table from food and drink accidents, use attractive placemats or a tablecloth.
Coasters give more insurance to your wood furniture than you'd suspect! For one, coasters can shield your wood from food, liquor, and beauty care products.
Fluids can get into your wood and cause extensive harm to it. It's cost-free to utilize coasters, so why not add them to your table to give it that extra added protection.
Protect Your Wooden Furniture
These commercial polishes and sprays often use petroleum distillates or silicone oil to give your wood a new, glossy surface while also providing some protection.
Applying too much product can produce buildup, which can combine with grime to form a dull, sticky film. To avoid buildup, always buff well after using products.
Never use these products with a wax protectant since the mixture will result in another sticky mess.
Preserve Your Furniture
Perhaps the most critical part of wood furniture conservation is shielding your pieces from light, warmth, moisture, and bugs. It may not be feasible to establish an ideal climate. However, you can handle the elements that will assist with forestalling harm. Consider the following factors.
Light- Light can cause staining. You can decrease the impacts of light harm by keeping furniture out of direct sunlight. You can likewise limit the direct heat by utilizing shades and drapes.
Humidity- Wood grows and contracts as humidity level rises and falls. Attempt to keep rooms containing wooden furniture stable by utilizing a dehumidifier in the late spring and a humidifier in the colder times of the year.
Insects- Insects like termites and honey bees can obliterate wooden furniture rapidly. Therefore, you should prefer using insecticides and sprays to tackle insects and harmful bugs in wooden furniture.
Heat- Avoid putting furniture close to warm sources such as vents or fireplaces. Warmth can leave blemishes on furnishings and harm the wood.
Contact a Professional Cleaner and Help Yourself!
Those mentioned above are only a couple of the innumerable tips for cleaning your wooden furniture. In any case, assume you need to have furniture that is perfect and glossy. You need to contact expert cleaners from the HomePlus cleaning service.
Our professional cleaners will provide you with the best House cleaning services in Nashua, NH, using our high-quality products.
This way, you can get excellent care for your wooden furniture without having to worry about the cost.
You can also select from a variety of our cleaning services. By clicking here, you can book the arrangement at HomePlus in less than a minute.
---