How to Always Be Prepared for Cleaning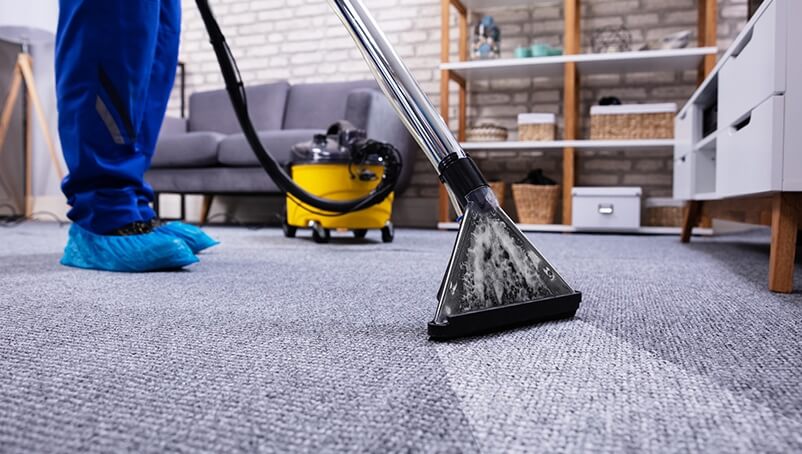 Cleaning is an integral part of our daily life. Whether we wash our hands, take a shower, sweep the floors, or dust our furniture, we all carry cleaning activities at some part of the day. In light of the COVID-19 pandemic, it has become even more crucial for our health and safety.
Cleaning always starts with intent. Let's say you have made a new year's resolution to keep your home cleaner in the upcoming year. Your first step should be to gather all the essential items for addressing your cleaning needs.
Basic Checklist of Items Required
Here's a basic checklist.
Protective rubber gloves
A cleaning pad OR a sponge: A cleaning pad is preferred because it bridges the gap between a sponge and the towel. It should be non-abrasive and multicolored. Colour coding (red for kitchen, green for bathroom) helps in avoiding cross-contamination risks.
All-purpose spray bottles/Glass cleaners: This is used to sanitize surfaces or rinse something off with water. You can also try your hands at making cleaners, but they should be PH-balanced and capable of disinfecting the surface.
Microfabric cloth: Microfiber can often get surfaces clean on its own or with limited to no water. They also don't scratch or leave streaks behind, which is why they are great for windows. You can wash and reuse them several times.
Towels: A few of these are great for drying/wiping purposes. White towels are readily available and easy to identify when dirty. They can also be disinfected and bleached without getting damaged. Waffle-weave towels are another perfect option as they dry much quicker than other towels and remain fresh for longer.
Scrub Brush: This is an excellent alternative if a sponge or cloth doesn't work. A nylon-bristle brush should be kept for gentle scrubbing on tubs, tiles and removing tough stains.
Dedicated brush: Old, disinfected toothbrushes can be a great option if a scrub brush isn't effective. They can help with removing those stubborn stains in sink rims, grouts, and awkward nooks and crannies in your house. Toilet bowl cleaners should also be used separately across bathrooms to avoid cross-contamination.
A broom and dustpan: For hard surfaces like wood, tile, and linoleum, a broom and a dustpan are essential if you want to clean up after spills or scrub dirt from the floor.
Vacuum: A high-quality vacuum cleaner is a must for maintaining your house's cleanliness and avoiding allergies.
Wait, there's more!
For frequent, regular cleaning tasks, the basic checklist listed above will more than suffice. For specialty cleaning tasks that are tougher and less frequent, you may want to stock additional items. Some of these include the following:
Wood soap: Made for wooden fixtures
Squeegee: A must-have for washing your windows and cleaning mirrors
Mildew remover For killing mildew containing mildew from multiplying.
Limescale remover For areas with high mineral water (hard water) content.
Soap-scum remover: Dissolves common elements found in soaps.
If this sounds overwhelming, then we got your back! Homeplus has a wider of cleaning supplies and equipment available. We deliver high-quality cleaning services in Nashua NH, that cater to the needs of our clients.
Benefits of Using Our Cleaning Services
Using a professional cleaning service like ours has potential benefits. The primary benefit is that it can save you a lot of time and effort. You can even save money as you don't have to buy cleaning supplies and products.
Below are five reasons why a professional cleaning service is always prepared to do your job if you are not.
Time Consciousness As a professional, we must ensure that we fulfill customer expectation regarding time management. At Homeplus, we feel that time needs to be utilized efficiently as it is a limited resource. Our priority is to complete our work within the given deadline avoid a last-minute rush, which builds tension and affects productivity.
Mental Preparedness Our workers are instilled with self-confidence and motivation, which boosts their belief that they can perform any assigned task. Dealing with self-doubt and anxiety is vital to the success of a task. Fear of failure can be avoided with proper focus and avoiding distractions.
Physical Stamina Cleaning tasks can sometimes be demanding psychologically and physically. One needs to possess the stamina required to bend, stand, squat and be flexible constantly. Therefore, our workers are all required to be healthy before being given responsibility.
Appropriate Cleaning Strategy All cleaning jobs require a suitable approach. Professional cleaners always prepare for the job by assessing the nature of the assignment or the underlying circumstances. Then they establish a cleaning strategy. It is better to spend time strategizing before performing the task rather than rushing without a goal.
Cleaning Supplies and Equipment Ideally, a professional cleaning service has all the cleaning equipment that can perform different tasks for their clients. In addition, they also have products that could be used on different surfaces and protective gear. At Homeplus, we also encourage the use of eco-friendly products.
Book now with a single click here.
---