How Often Should You Get Professional Cleaning Services?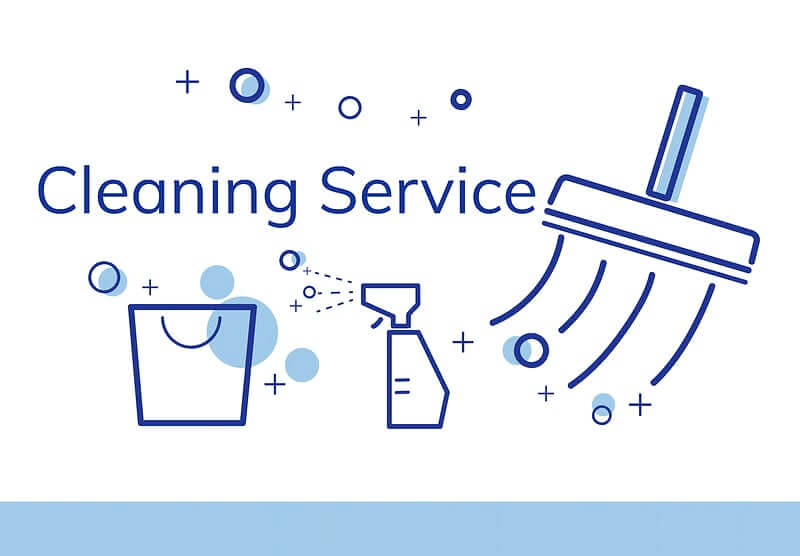 Cleaning your home is something that you cannot stop doing. Unfortunately, sometimes what looks clean may not be necessarily clean. Everything might look hygienic and pleasant on the surface, but looks can be deceiving.
A professional cleaning service can prevent this from happening. In the modern era, you must balance your work, family, and all other responsibilities, while also trying to find time to enjoy the little things in life. Opting for professional cleaning services may just be what you need in order to have the time on your hands to strike the right balance.
Here the question arises- how often should you get professional cleaning services? Whether the services should be performed weekly? Bi-weekly? Monthly? Or is there a specific time after which you should get your house cleaned?
We cannot possibly mention any specific period in answer to this question. The condition varies depending on various factors such as your lifestyle, the level of cleanliness you desire, the number of members in your home (especially if there are kids), the size of your home and budget, etc. For most people, getting a professional cleaning service on a bi-weekly basis-every two weeks will maintain a desirable level of cleanliness.
However, our professional house cleaning services in Boston and Massachusetts offer flexible cleaning schedules that can be customized to fit the needs of our customers.
Read on to determine the factors that enable you to get your place cleaned professionally and how often.
The Size of Your Home
The size of your home decides the professional cleaning period. Sometimes a single home cleaner works well, and sometimes it is necessary to have one or two cleaners simultaneously. A small house with fewer members tends to be less messy because of less foot traffic when many persons walk in and out frequently. If it is once professionally cleaned, it might remain clean for a month (as long as you perform basic cleaning).
If your home is constantly congested or cluttered, you may need to clean it more often. However, a bi-weekly professional house cleaning provided by any reputable organization is a perfect option.
Your Budget for Professional Cleaning
Everyone would love to hire professional cleaners as often as possible. Still, one of the first things you need to consider while making this decision is your budget. To cope with your budget, you need to identify the most deprived areas for cleaning smartly. These areas include a deep cleaning of kitchen cabinets, bathrooms and ceiling fans, etc.
Moreover, the most important thing you need to discover is the organization that offers affordable services and quality work. The prices and quality of our deep clean house cleaning services in Boston will never disappoint you.
Do You Entertain Guests Often?
Suppose there are regular visits of your guests now and then. In that case, you will love to leave a good impression on guests with a beautifully kept home.
With that said, a clean place to the point where your home is spotless requires a lot more time than one can typically spare, especially if you have a workaholic routine. For this, you need a reputable house cleaning service to visit on at least bi-weekly basis.
How Often Do You Deep Clean Your House?
How often you require professional house cleaning services relies on the deep cleaning, you have done yourself lately. If you do a minimal house cleaning regularly rather than leaving a place to accumulate a heap of dust on floors causing germs is effective. A thorough deep clean of a home, such as spring cleaning, must be performed annually. However, it is not an easy task because deep cleaning is a time-consuming and draining affair.
Cleaning companies provide their professional services by typically sending a team of house cleaners that are fully equipped with professional tools and products. Having your house deep cleaned twice a year can have a huge impact on the way everything looks, even if you don't have it cleaned that often.
Is Your Unhygienic Home Causing You Mental Stress?
Numerous studies have shown a strong relationship between stress and mess. We might not often realize it, but the primary cause that triggers our anxiety and mood swings is the unhygienic place we are in, dusty floors, and unnecessary things scattered all around. Most of all, this leads to the lack of motivation to perform cleaning and other chores.
This is the stage when you need professional house cleaners. When you lack the motivation to do it on your own, a professional cleaner will be able to take the burden off your shoulders.
What Level Of Home Cleaning You Desire?
Are you stressed out because of all the mess around you? It would be best if you stopped worrying about it right now. No matter what your lifestyle calls for, HomePlus Cleaning service is just one call away.
To keep your home germ-free and tidy, book your appointment right now within 60 seconds with just one click.
---