How Hiring a Professional Cleaning Service is Better Than Cleaning Yourself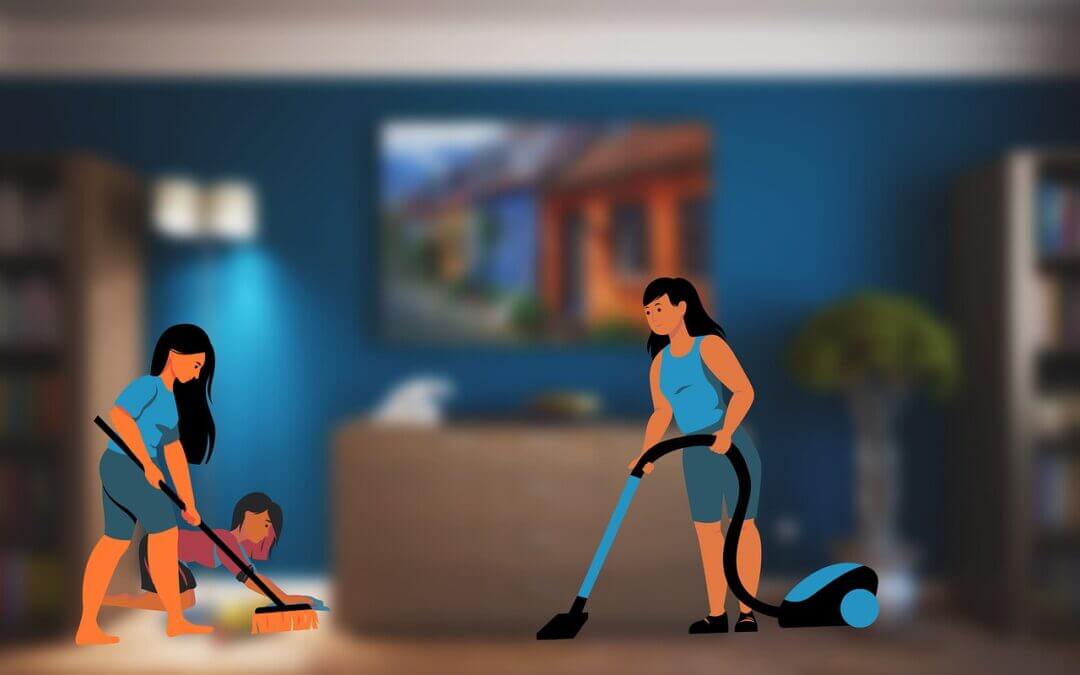 Maintaining a clean house is an important responsibility that requires a lot of time and effort. Given the hectic lifestyles of today's world, which involves juggling your attention between family, work, and social happenings, it often becomes a burden and gets relegated to the end of our priority list.
Therefore, it is easier and more affordable to outsource the cleaning to a professional service that possesses a better understanding. By delegating the hard work to someone else, you can focus on parts of your life that bring the most value.
There is a widespread misconception that hiring a professional cleaner is a luxury and not a worthy investment, but you'll be amazed to find how this option will save you a lot of money, time, and stress in the long term.
If you're still not convinced how hiring a professional cleaning service is a better choice, consider the following benefits.
If you are searching for one in Boston, make sure to check HomePlus Cleaning.
1. Gets You Free Time
Cleaning your house around the weekend can force you to compromise on your leisure time, like enjoying yourself with family and friends, preparing delicious food, or even going outside for some fresh air. Everyone needs a little downtime to rest and relax to release some stress.
Hiring a professional cleaning service can help you reclaim those precious hours, allowing you more time to do the things you enjoy while also increasing your productivity in other aspects of your life.
Allowing yourself to relax while someone else performs the cleaning allows you to spend your evenings recuperating and recharging for the day ahead.
2. Cost-saving
You might think, why should you pay someone else to do your cleaning when you are capable of doing it yourself?
However, it makes more economic sense to replace the amount of time you spend cleaning with your work to earn a few extra bucks.
Cleaning services also provide all of the necessary products, including all the miscellaneous cleaners and supplies that you'll probably need once and never again, hence saving you money.
Moving out of a rental property is another situation where professional cleaning services might save you money. If your landlord isn't happy with the quality and cleanliness of your home, they might hire a cleaning service to clean the house and deduct money from your damage deposit. You can avoid these charges and by hiring a cleaner yourself.
3. Health benefits
Having a clean home is important for your physical and mental well-being. Coming home to a messy, de-cluttered house can cause anxiety and stress. A clean space can be a mood booster. It helps you stay more focused and get things done more quickly.
A cleaning service will tidy up your space efficiently and also get rid of the toxic allergens present in your homes, such as dust, pollen, dander, grime, and insects. They utilize special techniques and solutions to eliminate germs and allergies from your home, ensuring the safety of your family.
4. They Use the Right Supplies
A professional cleaning service is bound to have superior cleaning supplies than you. This is primarily because they use self-developed solutions that are not widely available to the general public. The solutions and equipment they use are designed to deal with tough stains, and hard-to-reach crannies and nooks in your home that you may think are too difficult to remove.
A professional cleaning service also knows the safest products to use, so you won't have to worry about putting something dangerous into your home. Many products could contain toxins that are not safe for your family and pets.
Having too many cleaning supplies on hand can create a mess! You don't need to clutter your area with every cleaning product you'll ever need. Hire a cleaning service and have them store all of those specialty cleaning supplies.
5. No More Unpleasant Odors
Each of our homes will have its distinct aroma, yet this aroma can sometimes be overpowering and make visitors feel uneasy. We become accustomed to our smell when we are cleaning our home that we fail to detect whether our cleaning efforts have improved or worsened our home's odor. Professional cleaners can bring a new nose. They can deep clean your home and ensure that it smells fresh and is a welcoming environment for you and any visitors.
Pets are likely to leave an unpleasant odor. Without extensive cleaning, it is difficult to get rid of this odor. Professional cleaners will guarantee that your home is free of any animal stink. However, pet hygiene must be taken into account.
6. They have the Expertise
You can't beat the expertise of a professional cleaning technician, no matter how skilled you believe you are! They are well-trained in professional cleaning methodologies and can work faster. They know how to work with different types of surfaces, including stone, granite, cement, and tile, and restore cleanliness.
Many areas in your house often get overlooked when you clean on your own. A professional cleaner can ensure that no spot remains uncleaned with their attention to detail. They are familiar with overlooked, hard-to-reach areas of a home and have the tools necessary to deep clean them and eliminate deadly bacteria.
Have you decided that it's a good idea to hire a professional cleaning service? If so, don't forget to try HomePlus.
Our professional cleaners in Boston understand exactly how to make your home sparkle! We use eco-friendly methods and modern tools to get the job done quickly and effectively, leaving a lasting impact.
For booking, click here.
---