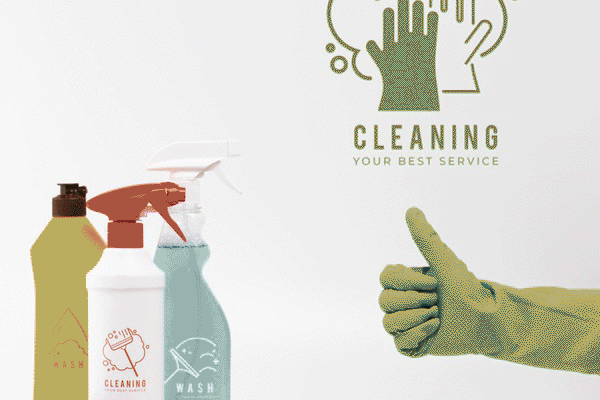 How Does Green Cleaning Differ From Traditional Cleaning?
Whether you are someone who gets their house cleaned regularly or someone who is looking to hire their first cleaning service, you will have heard about green cleaning. You will probably have gleaned enough from the name to know that this cleaning is supposed to be better for the environment, but what you may not know is that green cleaning is also better for you.
Here, we will look at a few key ways through which green cleaning is different from a more traditional clean. After that, we will tell you about HomePlus, which is a green cleaning service in Boston MA, and its surrounding areas.
Green Cleaning Uses Environment-Friendly Cleaning Supplies
Most of us are well aware of how badly we have harmed the environment. Thankfully, a big shift came about earlier in the millennium when humans became aware of the damage caused on a large scale and begun to do something about it.
Sadly, while we can't stop using petrol-engine cars just yet, there are ways we can cut back on our environmental footprint. Green cleaning helps take us towards this goal by using supplies that do not harm the environment in any significant way.
A great example of this would be chlorine-free bleach, which does not have hazardous chemicals. Instead, it makes use of a much milder hydrogen-peroxide compound that does the job equally well without being disastrous to the environment.
Green Cleaning Supplies Don't Pose Risks to Your Health
Historically, cleaning supplies were made with one goal in mind: To clean the designated area as well as possible. This meant that other risks, such as those to the environment and the users were not taken into consideration.
As such, a lot of traditional cleaning supplies are corrosive. This means that unless you are really careful when using these solutions, they can cause a lot of irritation and even damage your skin (albeit in a minor way).
Green supplies are different in this regard. They are made with ingredients that are often used in food, and thus do not harm the user even if used improperly. Just remember that although these supplies use food-grade ingredients, that doesn't mean that it is okay to swallow them i.e. keep your green cleaning supplies away from your children.
Green Cleaning is Better For Your Pets
Those who have pets will be well aware of the mess they can cause whenever they feel like it. This is amplified if you have a carpet, as stains and pet hairs being stuck onto the fibers will be a common occurrence in your household.
What you may not know is that traditional cleaning supplies contain toxic chemicals that could be harmful to the health of your pets (and to yours). As such, whenever you clean your carpet, you may simply be increasing the amount of pet hair you find on them the next time you are cleaning it.
Green cleaning supplies are much better in this regard, as they contain only non-toxic chemicals that will remove all stains but not harm your pets as a result.
So, Are Green Cleaning Supplies Worth it?
No matter how you look at it, green cleaning is worth it. Not only is it better for the environment, but it is also better for the health of you and everybody else in your household.
If you are worried about green cleaning supplies not showing the same results that traditional cleaning supplies do, then don't. While that may have been true a decade ago when companies were just beginning to experiment with green cleaning, it is no longer the case. Green cleaning supplies are now as effective as their traditional counterparts.
The main problem with green cleaning supplies is that they tend to cost a bit more than the regular ones. Another problem that may apply to some people is that green cleaning supplies are not readily available. Those that live in obscure areas will not be able to find them at their nearest store and will have to travel to a supermarket to get them.
Thankfully, there is an easy way to get around this, and that is by hiring a green cleaning service.
HomePlus Provides Green Cleaning Services in Boston, MA
HomePlus Cleaning has been serving Boston, Woburn, and all of the surrounding areas in Massachusetts for years now.
We realized very early on that as a business that cared about its customers, we also had a responsibility to care about the environment. As such, green cleaning has always been a key part of our services.
We strive to make sure that as much of the supplies that we use are environmentally friendly. Using a service like ours will not only save you time, but it will also ensure that you no longer have to worry about purchasing green cleaning supplies, as we will bring our own!
So, ready to make the switch to an eco-friendlier cleaning? Book our green cleaning services in Boston MA in less than 60 seconds!
Free Estimate in 15 Minutes or Less
---