Habits That Promote a Healthy Lifestyle for Busy People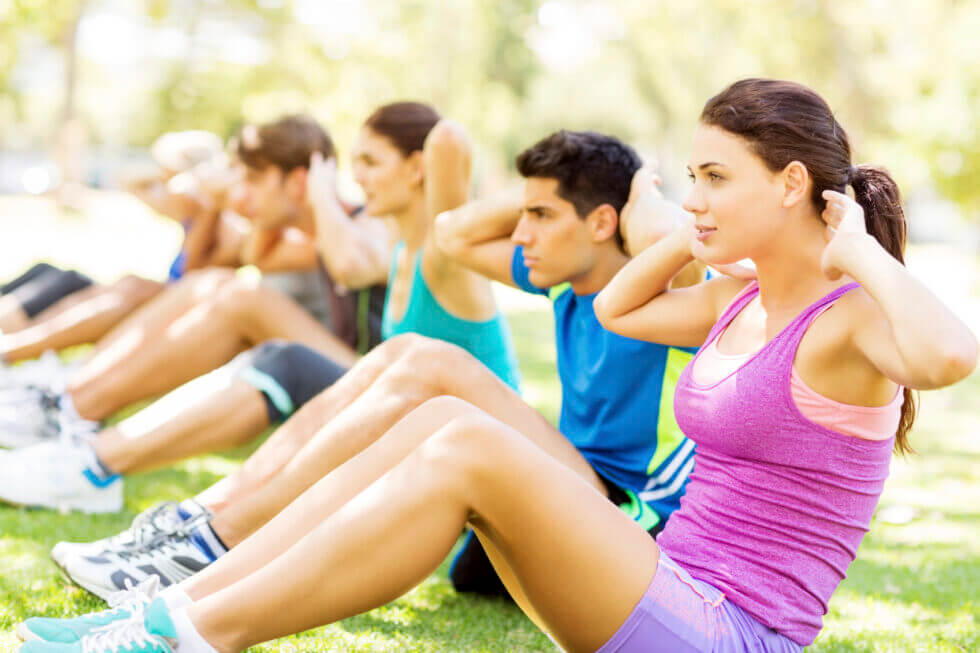 We all know that as life gets busier, our health stands to suffer the most. Staying busy constantly poses threats to body both body and mind. Living a healthy life while staying busy should be the key because nothing is more important than health.
Here, we have accumulated a few habits needed to promote a healthy lifestyle for busy people. Find out the practice that works best for you in this regard.
Dedicate Time To Mental Health
No matter how busy your life is, the essential part is peace of mind. It is as important is dedicating time to work and family.
Suppose you are the one managing your house; you still must make sure not to neglect yourself. There exists a significant relationship between stress and mess. As long as you do not have a clutter-free and tidy place, you will not have the necessary peace of mind for a meaningful life. Thankfully, you can take care of this problem without lifting a finger.
Suppose you hire professional house cleaning services in Massachusetts. In that case, you can practice yoga, meditate, see a therapist, master super quick stress reducers to dedicate time to mental health. It enables you to reach your fitness goals and maintain an outstanding balance between your busy and healthy life.
Remain Consistent
Consistency is the key to a healthy life. Most of us have busy schedules where we overindulge in work, but health should remain our priority. Since we know that where there is health, there is life.
Staying healthy does not mean just eating healthy or working out for a day or two after months. What matters the most is how consistently we perform and manage everything.
If you want to keep on track, you must spare time for everything essential in your life. Besides everything, you must set your fitness goals. Whether it is to perform work, cleaning the mess, practice exercise, you must divide your time accordingly.
Set Deadlines and Manage
No matter how busy your schedule is. The art lies in how you manage it. The most effective tip we will mention is "Setting a deadline to every goal." It will help you to eliminate procrastination in your life.
Having a deadline is a simple checkpoint to your task. It makes you motivated and active as well. Once you reach your deadline, make sure to reevaluate and set your new goal.
What matters most is healthy and qualitative progress, not quantitative work. There is always a way for improvement when it comes to health and fitness. How perfect it would be if there is someone to help you achieve your goals and refrain you from overindulging.
You can share your cleaning work by booking an appointment for deep cleaning of your home. It will allow you to spare maximum time for yourself and reach your deadline with little ease.
Batch Cooking
Batch cooking ensures you a healthier and cheaper way of having a portion of good food. It involves cooking multiple foods in just one go.
You can pick any day or two from a week, where you can do batch cooking. You can prepare a variety of healthy foods according to your desire by adequately investing your time in them.
You can pick a weekend or any of your days off from work to do batch cooking. You can use a slow cooker in which you need to throw ingredients in before heading to work and come home to a healthy stew.
Another great option is to hire a helper maid or cook for this purpose (if you can afford it). You can make an appointment for specific days of the week, and they will be at your doorstep whenever needed.
Improve Quality of Sleep
No matter how jam-packed your routine is, it would help if you were not sleep-deprived. It is hard to get more sleep while having a hectic schedule, but there are ways we can improve the quality of sleep.
Plenty of super-busy people find time to take power, sleep, and reasonable care of their health. It's all a matter of how efficiently one manages to have so. There are ways to adapt to have a perfect sleep cycle. Quality sleep is only possible when the worries of the to-do list do not flood your mind after getting up.
Most of the people out there are sleep-deprived because of being inefficient with their time. They burden themselves with loads of tasks and forget that quality sleeps tends to increase their productivity.
If you have a super busy schedule, you must not compromise on your sleep, but you should seek help to lessen your burden.
Are You in Search of Some Domestic Support
Your search ends here. HomePlus Cleaning provides you the best house cleaning services in Massachusetts.
If you have a hectic schedule and do not feel like doing anything as tedious as house cleaning, you can call us right away. Book your appointment in just 60-seconds by clicking here.
---