Habits of People With Tidy Homes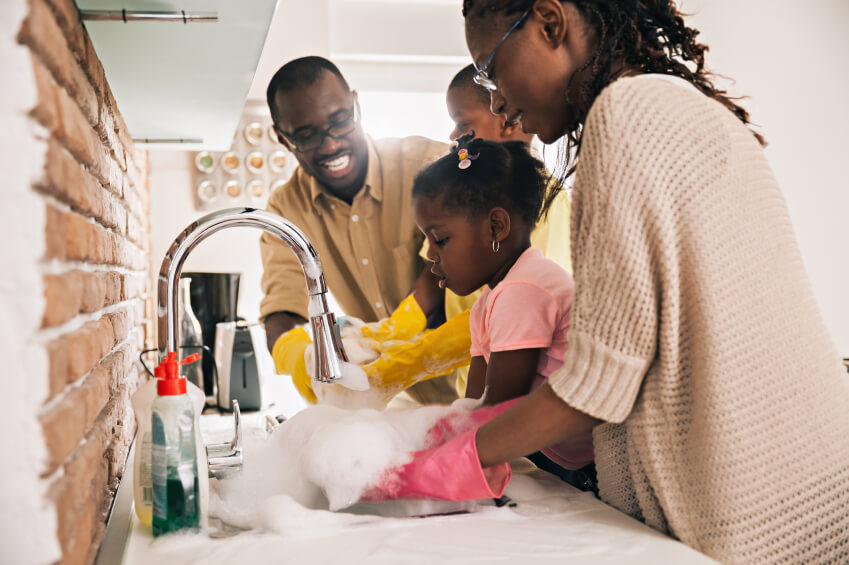 Do you think you have a tidy enough home, something ready to welcome unexpected guests?
If you don't have one, there is no need to worry. Read on to figure out the secret that will enable you to keep your place clean all day, every day, and you will not find it hectic at all!
The secret lies in developing the habits that become part of your daily routine. Let us list down the numerous practices of people having cluttered free homes. Sounds good?
If you adopt all these habits regularly, you will not find the cleaning work so overwhelming. Let's get straight into it!
Habit 1 – They Purge Excess Stuff
Accumulating the unnecessary stuff in the home provides you a cluttered place. However, people having a tidy home always make sure to purge the excess stuff whenever required.
They make the categories like clothing, books, and utensils, etc., and keep every item under consideration. After this, they decide whether to keep, donate or move the items to the more appropriate place.
Adopting this habit will allow you to remove unnecessary stuff and thus less clutter overall to stay organized and have a spacious area.
Habit 2 – They Sort The Dishes Out Before Sleeping
They always make sure that they don't leave the dishes stacking up in the sink. Else will increase the chances of germs production overnight, causing a foul odor.
As we know, the kitchen is by far the most important place that needs proper cleaning. A messy kitchen allows a wide variety of infections and diseases. So, there must be no compromise in maintaining the kitchen's cleanliness.
Using whatever you need without having a pile of dirty dishes will set you up nicely for the following day. So, in this way, your kitchen stays tidy all day.
Habit 3 – They Do Laundry Regularly
You will never find a heap of uncleaned clothes in a home of cleanliness lovers because they do laundry on a regular schedule.
Washing clothes regularly suffices you to keep the dirty pile from becoming overwhelming. Moreover, this also never lets you run out of clean clothes if you need them all of a sudden.
However, doing laundry is not that a complicated task. Our wash and fold laundry service in Boston has made this further easiest. Moreover, there are multiple ways that aid in simplifying this process.
Habit 4 – They Clean As They Cook
There are many people out there who love to cook. But the problem arises when it comes to cleaning as you cook. Most of the time, the craving for what you want to eat vanishes with the mess scattered all around.
People with tidy homes make sure to clean as they cook, not leaving the mess behind. They make it their mission to be left with what they are eating to sort out afterward.
If you do so, you will not be devastated by the tension of all the mess while eating and enjoying a good meal.
Habit 5 – They Deep Clean Their Rooms On Regular Schedule
People with tidy homes must possess a habit of deep cleaning their rooms regularly. They never let the dust accumulate in the corners or behind the furniture. They pull out the things and deep clean every area of the room properly. In this way, they are not overwhelmed with pressure to do the deep cleaning every day.
The trick that people with clean homes apply is that they tackle the quick jobs every week throughout the house. Still, they decide with a deep cleaning checklist to help the deep cleaning of *rooms periodically on a specific day of the week.
If you adopt this habit, each room will be tackled in detail in its turn according to your planned schedule, and you will not get a chance to build up so much dust.
Habit 6 – Keep Surfaces Clear
The most observable thing as one enters the home floors. Condition of floors decides the whole home image, whether it is tidy or not.
People with tidy homes always make sure they recycle any extra paper or dust over the floor. They use suitable detergents to have a shiny surface that will tidy the whole house.
The biggest culprit of an untidy surface is the paper and wrappers thrown, especially by kids, on direct floors rather than in a dust bin. It would help if you took care of this to have a clean overlook of your home.
Dust sticks to flat surfaces real quick. It is quite visible as you scan the room. It must be wiped off as soon as possible. Otherwise, you will have an untidy surface. It'd seem like every space in your home is cluttered and gives an overall unkempt look.
Habit 7 – Keep The Windows Clean
You will always find streak-free and shining windows in a tidy home. These people never let the dust and grime settle on the windows and allow the fresh air inside. It gives an overall soothing effect and a wave of peace.
Windows are an excellent source of penetrating natural light inside the home and ventilation. If windows are not kept clean, it is all useless.
Windows must be cleaned regularly because multiple contaminants and pollutants stick to them while opening them. It will not provide you healthy fresh air.
Do You Desire To Have Such a Tidy Home?
Suppose you want to have a cluttered free, and tidy home and get no time because of a demanding job or personal reasons. It would be best if you stopped worrying about it right now.
HomePlus Cleaning has made it all more manageable now. You can hire our professional house cleaners in Boston to provide all the house cleaning services. It will help to make your home look as tidy as you dream.
You can make an appointment any time with just one click here, and our guys will be at your door!
---