Green Cleaning Service Boston MA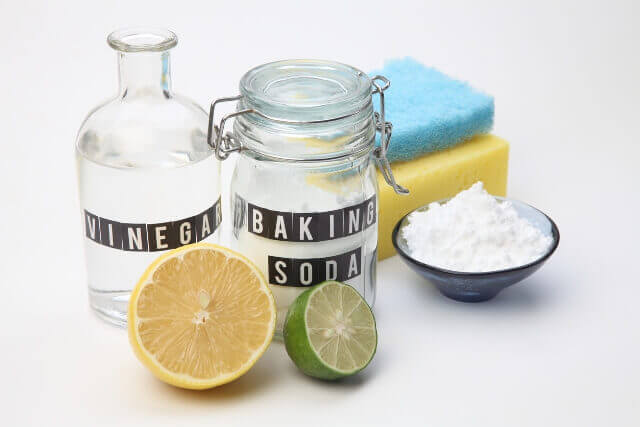 What if we told you that our green items for cleaning were homemade? As customers become more conscious of the potential health risks, green cleaning services are becoming common. Our green cleaning at HomePlus Cleaning goes beyond a bottle of chemicals. In our houses, we generate 90% of our goods. That's right, not only are all of our cleaning items green and environmentally friendly, but we make them. To not only make your home sparkling but also to keep you safe, we have researched and developed the best green cleaning solutions. We are the top-notch green cleaning service providers in Boston, MA.
By designing, educating, enforcing & maintaining environmentally preferred procedures, HomePlus Cleaning works tirelessly to protect our climate. Environmentally preferable means that, since it is feasible for the area to be cleaned, it is the best existing option to mitigate or remove any adverse short or long-term environmental impact. We deliver green cleaning services in Boston, MA, that are environmentally preferable in the following areas:
Buying Variety
Chemicals: any solid, powder, paste, liquid, gel, or gas used during cleaning.
Consumable supplies: materials that are no chemicals used during the cleaning process, e.g., disposable gloves, absorbent matting, paper products, etc.
Materials: products that are reused but not as durable as equipment in the cleaning process, e.g., mop heads, microfiber, or other reusable fabric.
Equipment: any commodity that lasts for a year or more, such as mop buckets, maid carts, vacuums, scrubbers, cars, etc. Equipment is typically a capital investment, but not always.
Supplies for Packaging & Distribution
Methods of Cleaning
Methods of Recycling and Waste management
Learning of Climate Policy and Procedures
Continuous Development Strategy for Environmental Policy
We want all of our staff, clients, and suppliers to become closely acquainted with all of these methods, embracing them not just in the workplace but in our daily lives. If we all do our part to protect the world, we will leave future generations with a better home. Undoubtedly, these excellent services provided by HomePlus cleaning make it the best green cleaning service provider in Boston, MA.
Green House Cleaning Services provided by HomePlus Cleaning
The well-being of our workers, our customers, and the world benefit from green cleaning. We have the goal of helping our customers adopt a green cleaning program here at HomePlus Cleaning. Green cleaning services go beyond just using environmentally friendly cleaning chemicals. It's all about more effectively eliminating waste and cleaning. Our impressive Great Lakes are our most valuable and plentiful natural resource here in Boston, MA. We want to keep our freshwater safe from harmful cleaning chemicals and products, just like you.
We will help you put together a plan that works for you, whether you are already part of a green cleaning program or searching for green cleaning options. Stathakis provides several techniques that make your job of cleaning greener, including
Floor Cleaner Neutral
Non-ammoniated cleaner for glass
Products from recycled paper
The items and products HomePlus Cleaning provides for its green cleaning services in Boston, MA, are:
Non-toxic, low allergenic, non-caustic, and 100% biodegradable cleaning agents
High efficiency, energy-efficient equipment for cleaning
Micro-fiber cloths, duster heads, and mop heads
Products from recycled paper
Benefits of HomePlus Green Cleaning Services
More efficient cleaning practices to reduce waste and chemical use should be implemented by a good Green Cleaning service. The use of non-toxic, environmentally friendly cleaning products should be emphasized as well.
Installing the correct mats to trap dirt and other contaminants from entering the building at each entrance
Training workers to use chemicals and cleaning equipment properly
Reducing the amount of waste to maximize the efficiency of cleaning
Catching and solving potential issues early on
Taking preventive measures through periodic maintenance of equipment and cleaning
Focusing on high-traffic "touch points," such as door handles, faucets, and other areas that people often come into contact with.
Enhancing processes and procedures for cleaning
Promoting improved learning and productivity
You will help optimize your green cleaning benefits with HomePlus Green Cleaning Services in Boston, MA. You can also be confident that you will earn LEED-EBOM points without the usual hassle when you outsource your green cleaning services to HomePlus Cleaning. There are some of the advantages of using a Stathakis Controlled Solution:
The 5-Step Program of HomePlus Green Cleaning
Certified High-Performance Equipment Green Seal
Certified Earth-Friendly Items by Spartan Green Seal
CIMS-GB ISSA Accredited
Environmentally safe fabrics for chemical packaging
Education Curriculum for Green Cleaning
Green Cleaning Policy Reported
OSHA, HIPAA, & Bloodborne Pathogens Safety Compliance Training
Systems of Green Cleaning
For your facility, your budget, and space, green cleaning is perfect and beneficial. Contact the HomePlus Cleaning experts and inquire about a free consultation to avail of the best green cleaning services in Boston, MA.
---