Cleaning Tips that Will Ensure You Get Your Security Deposit Back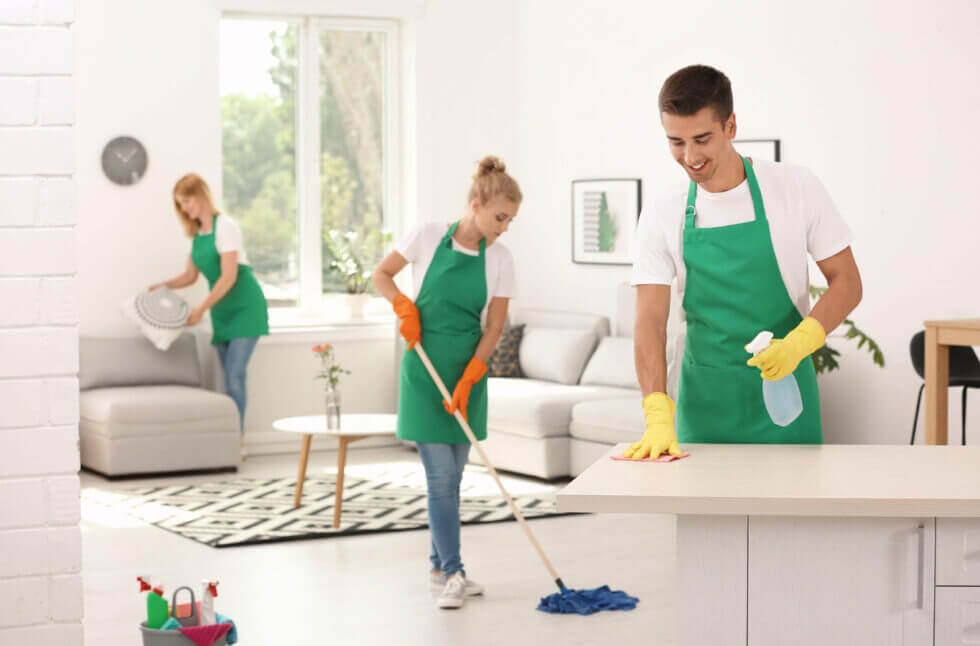 Moving can be a stressful process for anybody, and more so if you have to pack all of your stuff and adjust to a new home. Yet, it may be made even more difficult if your landlord decides to withhold your security deposit.
Security deposits are used by landlords as insurance for the safety of their property. They use this money to pay for repairs or cleaning if you incur damage to the property or leave a mess behind.
The good news is that this deposit is recoverable when you move out as long as certain conditions are met. As a consequence, this post aims to help you out with some cleaning tips to ensure you get your security deposit back.
Pay Attention to the Details in the Kitchen
Prior to organizing your kitchen, make absolutely sure you've emptied all of your shelves and cabinets and that all breadcrumbs and leftovers have been removed.
One of the most typical charges renters encounter when choosing for DIY final cleaning is refrigerator cleaning. To avoid mold, it should be wiped both inside and exterior, and ensure not to leave anything moist.
All kitchen equipment, along with the oven, refrigerator (including freezer), and dishwasher, as well as tiny ones such as the teapot and toaster, should be completely cleaned and degreased.
Make sure all kitchen counters and cabinet doors are clean and that grease splatters, as well as other food stains, are removed from the walls.
Carpet Stains
Carpet stains are a regular issue when shifting out, and they may quickly deplete your security deposit. While normal use and tear shouldn't be deducted from your deposit, severe discoloration will.
Pets and spilled food are the majority of typical causes of carpet stains. The ideal time to remediate a stain is shortly following the occurrence.
Of course, unless you plan ahead of time for spills and pet mishaps, you'll continue to maintain carpet cleaning products ready. You'd be surprised at how much money this tiny investment may save you.
Living Room
If your carpet is not adequately cleaned, you may be charged a cleaning fee, so make sure to vacuum; some individuals additionally hire steam vacuums for greater results.
Clean all objects and furniture, especially armchairs and couches, of dust. Cabinets, shelves, chairs, and stools must all be cleaned.
A homeowner might charge you for expertly steam cleaning the carpets just if they were professionally steam cleaned already when you shifted in.
You can also hire HomePlus house cleaning services in Nashua, NH, to clean the whole house professionally, including the carpet and the living room.
Deep Clean the Bathroom
The bathroom, like the kitchen, requires additional attention while cleaning when leaving out. Clean up the regions all around the bathroom, hot tub, and beneath sink. Dirt and grime deposits are frequent in these areas, so keep them clean. If you own a shower cabin, clean the space across it as well as the water stains on the shower entrances.
Afterward, unclog the drains and eliminate any limestone deposits from the tub, sink, or toilet. In the end, wash the tile grout and wipe the surfaces and floors. After that washing, your bathroom should sparkle as if new fixtures have just been put in.
Paint Issues
Paint touches up are required for stains, spills, and drywall fixes. Nevertheless, the little touch-ups from normal use and deterioration shouldn't be added to the security deposit cutting list.
However, if you've wanted to paint the house various colors, or if you've had to undertake substantial drywall patching, you should inquire with your landlord regarding their paint policy.
Hallway and Staircases
Hallways and staircases shouldn't be disregarded. It's most probably the first thing your landlord will see while inspecting the property, so make a strong initial impression.
Clean the ground as well as any cabinetry units or shelves, and inspect the walls for marks and fingerprints. Don't ignore to use the mirror if you've got one.
Don't Neglect the Outside
Cleaning the outside of a rental property is just as vital as cleaning the inside. As a result, clean the porch and deck, as well as power wash the pathway and driveway. You may also clean the gutters if you want to go a step further.
They are sometimes disregarded yet vital to maintaining the appearance of the house's public image. In addition, you should maintain the yard. Clean up fallen leaves, trim overgrown plants, pull plants in the garden, and cut the grass.
Hire the Professionals
Don't forget to tidy up these places as you prepare to relocate. If you don't have time or would prefer to devote your time and energy to packing and moving, contact HomePlus cleaning service.
We can clean your house and ensure that you get your security deposit back. Our cleaners will take care of all of these critical areas, so you don't have to. We have specific move-in/move-out cleanings for people in your situation.
Hire HomePlus house cleaning services in Nashua, NH, by clicking on this link.
---