Cleaning Secrets from the Pros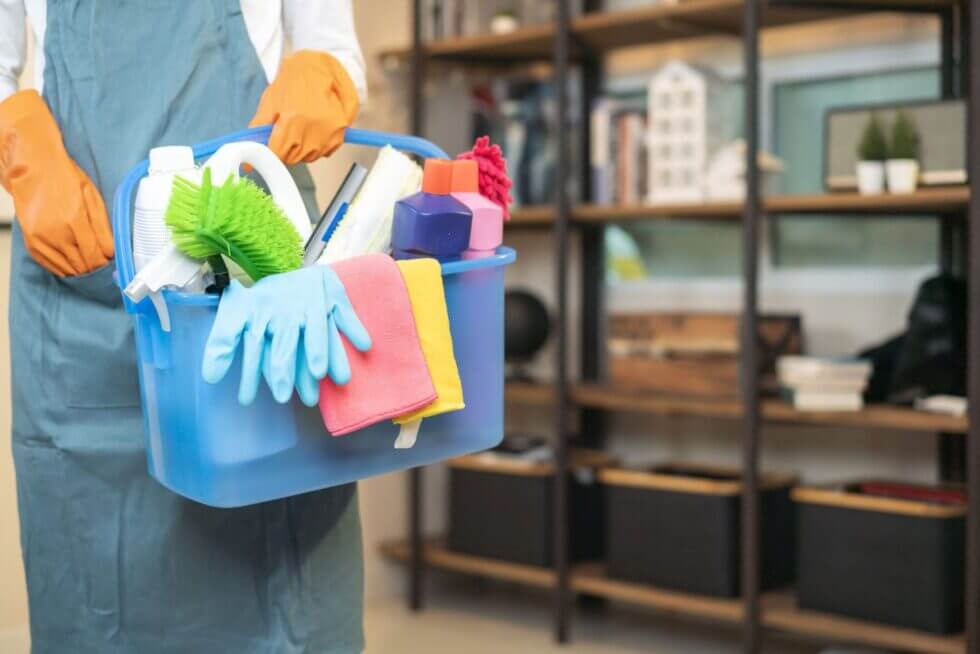 Removing a tough laundry stain or cleaning a toilet bowl are rather complex cleaning tasks that should be left to specialists. Therefore, you must turn to professional cleaners for the best solutions to some of the most challenging cleaning jobs you all encounter.
If fingerprints develop on your refrigerator or grease marks threaten to destroy your work shirt, these experts know which pantry supply to grab. They have special tricks and secrets they employ for cleaning the house.
In this article, we will share with you some cleaning secrets from pros. Let's get started.
Start with a Plan
Making a cleaning routine is the first step toward having a clean house. A cleaning routine keeps you disciplined and ensures that every area of your home receives the care it requires. You may set a cleaning plan that works for your routine activities and preferences, either once a week or once a month.
Split your cleaning duties by room or category, like dusting, vacuuming, and floor washing. You may also make a checklist and mark off the tasks when they are completed. This way, you may stay motivated and avoid missing anything. So, making a schedule is so important. If you don't know how to make it, just contact HomePlus house cleaning services in Westford, MA, and we will be there to help.
Invest in the Right Tools
Spending money on high-quality cleaning equipment may significantly improve your cleaning regimen. Cleaning may be made more pleasant and efficient by using tools such as a strong vacuum cleaner, microfiber cloths, and a decent scrub brush.
A HEPA-filtered vacuum cleaner can help minimize allergies in your house, and microfiber cloths can collect dust and debris without damaging surfaces. A decent scrub brush may assist in removing difficult stains and dirt. You may also think about buying a steam cleaner for deep-cleaning upholstery and carpets or a floor scrubber for huge areas.
Always Start Cleaning from the Top
Begin with the highest point in each room, such as cleaning ceiling fans or wiping high shelves. Sweep any crumbs or dust onto the floor as you work your way down. Remove dust and dirt from window shades, lighting fixtures, throw cushions, as well as other soft surfaces. As you proceed to clean down, all of the dust, pet hair, and debris will fall to the floor, where they will be cleaned later.
Several expert cleaners also advise you to clean in the following directions: top to bottom, back to front, and in slices from left to right. By following the path methodically, you save time looking about and determining what to clean next.
Use Natural Cleaners
Harsh chemicals in cleaning solutions may be damaging to your health as well as the environment. Natural cleansers like lemon juice, baking soda, and vinegar are both safe and efficient.
To make a streak-free glass cleaner, combine vinegar and water, sprinkle baking soda on carpets to moderate smells, and also use lemon to shine whites and eliminate stains. You may also produce a fresh-smelling all-purpose cleaner by combining water, vinegar, and a few drops of essential oils.
Use the Right Technique
Trained cleaners also employ particular cleaning procedures to achieve the finest results. While washing windows, for example, they will utilize a side-to-side motion to avoid streaks. They will clean the counters to ensure that no places are missed.
It is essential to employ the proper floor cleaning approach for the type of flooring you have. When cleaning hardwood floors, for instance, it's better to use a microfiber mop and ignore overusing excess water, which might harm the wood.
Declutter First
Decluttering your room before you begin cleaning can help to simplify and improve the effectiveness of the procedure. Remove any objects that you no longer require or use, and store any clutter that has accumulated.
This will offer you more room to work and guarantee that you fully clean every surface. Decluttering may also make you feel calmer and more focused, making cleaning less of a hassle.
Vacuum Everywhere
Think again if you believed the vacuum was entirely for carpets. Skilled cleaners know that vacuuming every level in the house, along with the kitchen and bathroom, saves time. It's the quickest and highly efficient way to remove dust, hair, and other dirt that likes to lurk in corners.
After vacuuming, mop all of the hardwood and tile floors, beginning at the farthest corner and working your way back to the entryway.
Use Microfiber Cloths
It's worth investing in a huge quantity of microfiber cloths if you want to clean like an expert. These multitasking wonder workers may be used on almost every surface in the house. Even better, they decrease the number of cleaning solutions required and keep surfaces dry and clean with minimal wiping.
Some pros are so confident in the efficacy of microfiber cloths that they simply clean numerous surfaces with water or vinegar. There is simply no other cleaning instrument that is as flexible and efficient as this one.
Hire Professional Cleaners
You can now engage with professional cleaners from HomePlus house cleaning service in Westford, MA, if you want to learn more about cleaning tips and tricks. Our cleaners have special tools and know-how to clean everything you want.
Contact us by clicking here.
---